Opens in a new window
Opens an external site
Opens an external site in a new window
What's It Like Working At Canada Learning Code As A Summer Intern?
Hi! I'm Maisie and for the past 8 weeks, I have been working at Canada Learning Code as their Marketing Coordinator.
I first got involved with Canada Learning Code when I was 12 years old as a learner at their first ever Girls Learning Code March break camp. I went on to mentor at several Girls Learning Code and Kids Learning Code events. 8 years later, here I am in the CLC headquarters writing this very blog post. While the organization has grown and changed, it is clear to me that their sentiment has stayed the same. These past two months have been more than a summer job to me and have expanded my horizons as to what my future holds.
When I started at the beginning of July, I was excited to be working for an organization that was doing charitable work I was passionate about. I had worked in an office before but something about Canada Learning Code was different — in a good way! Everybody was extremely friendly and welcoming to me and immediately I felt like I could share my input and ideas with the group. This feeling lasted throughout the whole summer and I got great feedback and advice about my work.
My role at Canada Learning Code includes many different tasks within the realm of marketing. If you follow us on social media, you have probably heard my voice before! One of my main roles was to write the content for Facebook, Instagram, and Twitter and even take some of the photos. I also created many email newsletters and campaigns to promote our signature events, as well as graphic elements.

My favourite project that I worked on this summer was creating marketing materials for the Teen Ambassador Program. I was able to have creative liberty when designing the graphics and this was something I was passionate about creating. The program is an amazing way for woman-identified, trans, and non-binary teens (13-17) to use their leadership skills to bring technology into their communities.
As I get ready to go into my final year of University I am faced with many questions of "what's next?". While I'm still unsure about my exact path, this internship has opened many doors as to what I am passionate about and how I can use those passions to accelerate my future career. Canada Learning Code is a workplace in which the senior leadership have relationships with all employees and care about the wellbeing of everyone within the organization — employees, mentors, and learners alike.
This experience of being an intern at Canada Learning Code has taught me things that I will continue to look back on throughout my future career. I am sad to leave the organization but I know this is not goodbye, but see you later. Want to get involved? Try volunteering with Canada Learning Code and check out our Job Board for current opportunities, you won't regret it!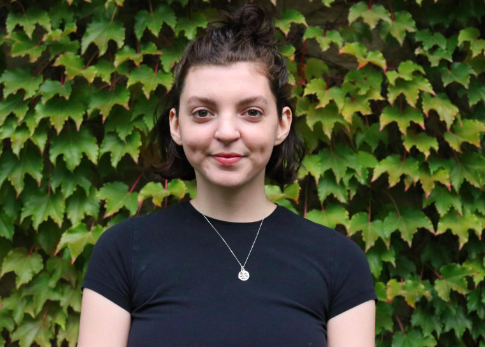 Other Great Reads
Are you unsure about how to teach kids coding or where to begin? We understand the amount of preparation and stress it takes to prepare a computer science...

Learning about how Google autocomplete predictions work with our partner, Bluetrain We encounter this every day — we search for something on search e...

In 2022, we took a step back in consideration of what Canada Learning Code Week means to teachers and students around the country. We wondered: if student...