Opens in a new window
Opens an external site
Opens an external site in a new window
The K-12 Computer Science Framework — Our Bold New Vision for Computer Science Education
Across Canada, kids are learning about technology differently. What they learn and how they learn depends on so many factors. In some provinces and territories, computer science is mandatory, but in others, it's optional. In some areas, it's fully integrated into the curriculum, while in others it's firmly planted in just one subject area. Unreliable access to the internet — especially in northern and rural communities — as well as other barriers, such as language, accessibility, and lack of digital tools, are short-changing many kids in Canada.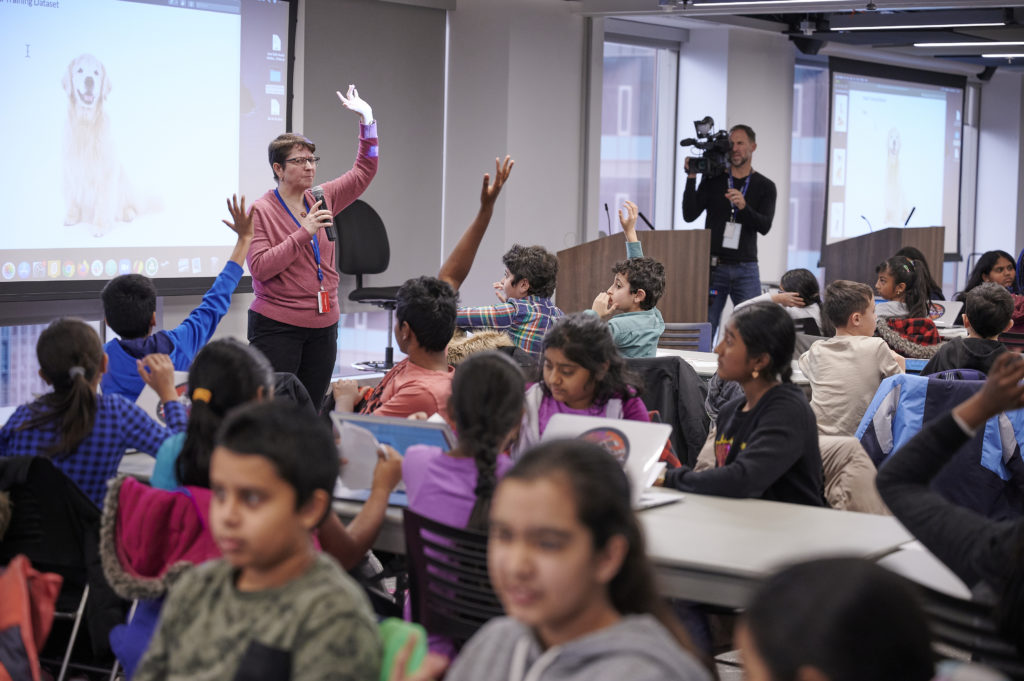 Simply put? Many children in Canada are not getting the high-quality, consistent computer science education they need to succeed.
But Canada Learning Code wants to change all that. We want to make computer science learning accessible to EVERYONE!
Technology topics and skills should be taught in schools … but it is a challenging task when the students in your class all have very different starting points. Having a framework to outline what technological knowledge and skills students should have by the end of each grade would help ensure students' starting points are at least closer together.

—Amy Gunn, Teacher
Dr Knox Elementary School, Kelowna
In partnership with an advisory group, Canada Learning Code is launching a new K-12 Computer Science Education Framework in summer 2020! It sets out to align computer science education from coast to coast to coast by providing guidelines for what EVERY student in Canada must know to navigate the digital world. It is a vision for what computer science education in Canada should be.
Canada Learning Code's new K-12 Computer Science Framework will help your children build the digital skills they need to thrive in our rapidly changing, technology-based world.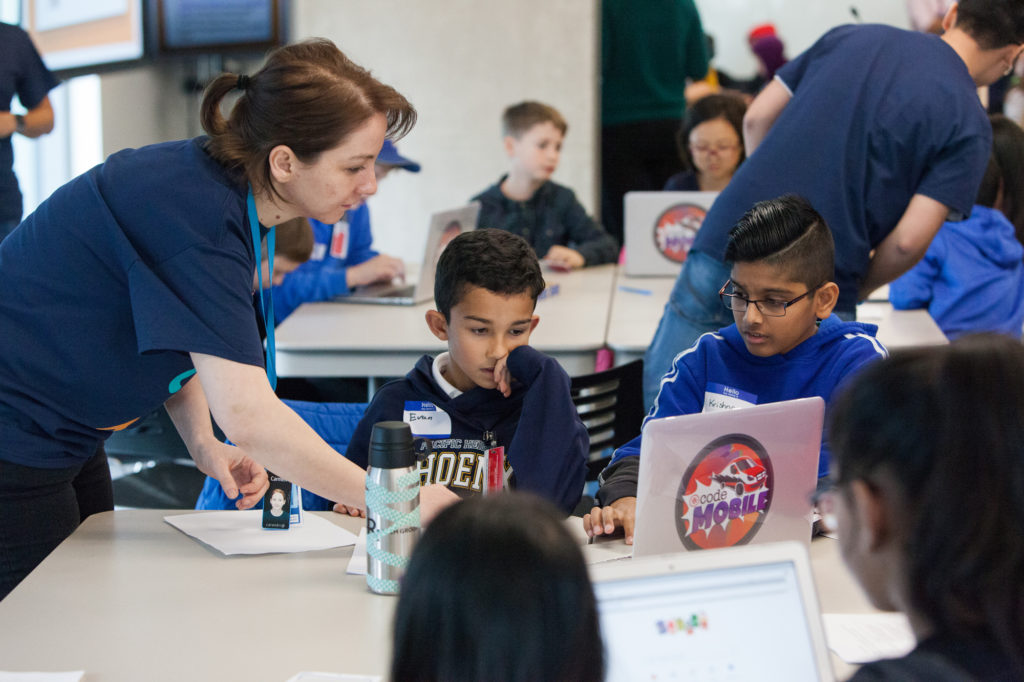 More than Coding
Computer science is expanding quickly — with new tech, programs, and innovations. It's also changing how people live, work, connect, and learn. Understanding the technology — how it works, where it's applied, and its impact on society — will help your children navigate their digital world. That's why our new K-12 Computer Science Framework is way more than just coding.
Beyond math and science basics, the new K-12 Computer Science Framework will deliver the vital skills students need by
developing critical thinking and problem-solving skills — whether working on a piece of code or a community-based project.
supporting collaboration and communication — because you can't create programs alone! Students work in teams — developing ideas, debating approaches, and navigating compromises together.
nurturing resilience — tests, assessments, reiterations, and improvements are part of the programming process. Failure is just a part of the journey toward success.
building empathy — by designing programs that put the experiences, emotions, and abilities of the user first.
Our Goal? Helping students in Canada build the skills they need to stay globally competitive in the tech world.
Our K-12 Computer Science Framework will improve access to high-quality computer science education for ALL students, especially those who have been traditionally underrepresented in the field. By implementing the K-12 Computer Science Framework today, we expect 2040's graduating class to be fully integrated in computer science learning!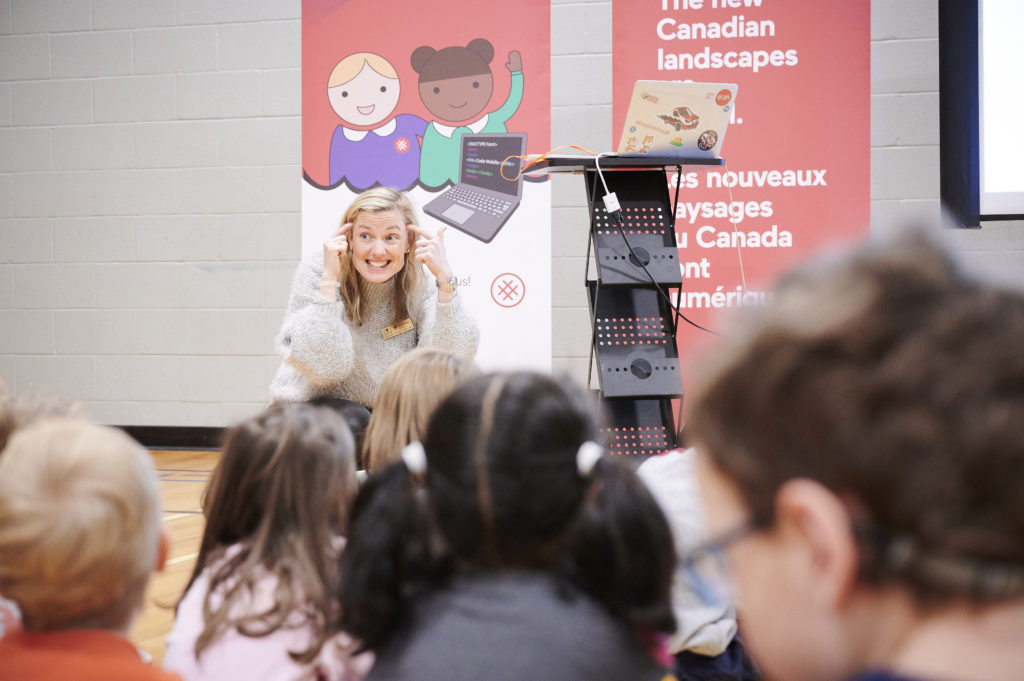 Students won't just be users of technology. They will become CREATORS. They will not only understand how tech works, but be able to EXPLAIN it to others. And they will be able to IMPLEMENT technology in their everyday lives — using it to address problems that they may face, or that are faced by their community or their world.
Canada Learning Code — empowering students to be both users and makers of digital technologies and enabling them to enjoy and harness the power of these new tools.
UPDATE: we're so excited to share that the K-12 Computer Science Education Framework is now available! Click here to learn more.
Our K-12 Computer Science Framework is made possible thanks to our incredible partners. A shout out to our partners at Amazon, they have provided us with support throughout this process. Their commitment to making technology education more accessible from coast to coast to coast helps us to achieve our goals!
Other Great Reads
Are you unsure about how to teach kids coding or where to begin? We understand the amount of preparation and stress it takes to prepare a computer science...

Learning about how Google autocomplete predictions work with our partner, Bluetrain We encounter this every day — we search for something on search e...

In 2022, we took a step back in consideration of what Canada Learning Code Week means to teachers and students around the country. We wondered: if student...