Opens in a new window
Opens an external site
Opens an external site in a new window
Melissa Sariffodeen, our CEO, was born and raised in London, Ontario. A child of an immigrant father and Canadian mother, she grew up in a multi-generational home with her parents, younger sister, and grandparents. Filled with an entrepreneurial spirit from an early age, she fondly remembers building and making things, including creating a newsletter for the people on her street.
Tell me about getting your first computer…
I was about 10 or 11 years old when I got my first PC computer. My grandmother had left us a bit of money, and we made a family decision to use it to buy a computer. I remember that it was actually my mother and I who set it up. Thinking back on that, from a gender perspective, it's kind of interesting that it was us reading the manuals and figuring out how to get it running — not my dad.
I think one of the first programs I ever used on it was Paint. Solitaire, too. Eventually, we started collecting CD-ROM games that came in cereal boxes. It wasn't long before I realized that whenever the computer booted up, I could hack or change things on it, which got me curious to learn more.
In high school, I took my first computer course and started really inspecting code and viewing page sources. I loved the class and did quite well in it, but I wasn't really encouraged to take it any further. I used what I learned, though, to build websites for extracurricular groups at our school. But I never really studied it again in school.
What were some of the first things you made using code?
I was really into Harry Potter and I remember one of the first things I programmed and designed was a sorting hat. The user would click a button and get randomly sorted into one of the four houses. Then, before Instant Messenger came out, I made a guest book for my friends that was like a chat room where we could message each other. I also made a program called Web Dollz that allowed users to drag and drop outfits onto dolls. They could save their creations and use them as gaming avatars for their online profiles.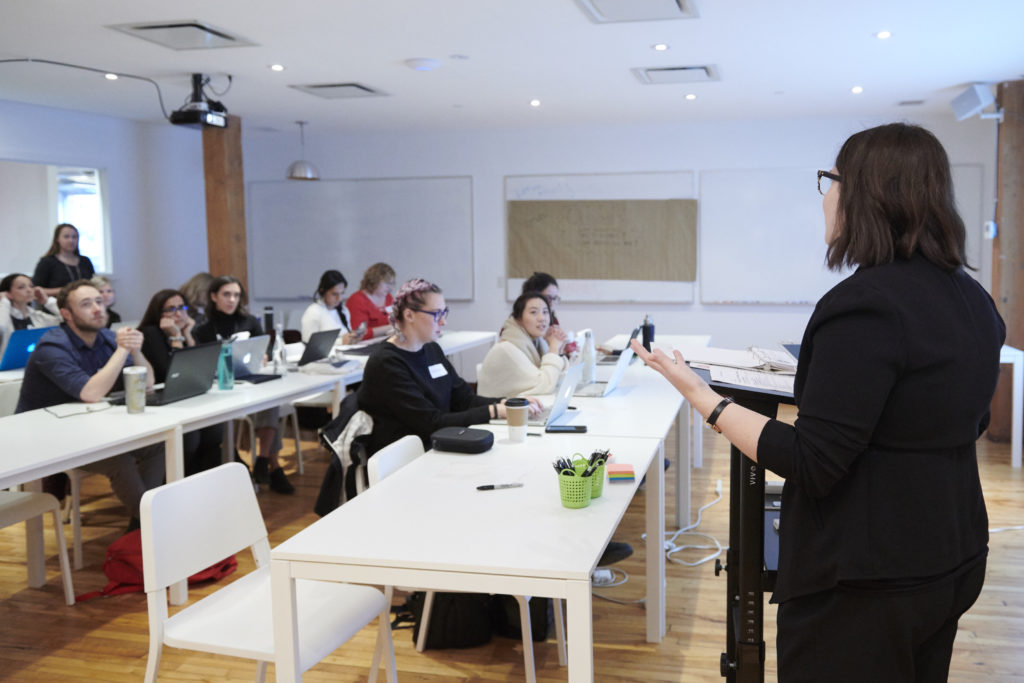 What makes Canada Learning Code special? And what are your hopes for its future?
What sets us apart from others is that we are able to offer computer science education at a national level. We have the infrastructure, the team, and a community based model that allows us to reach learners from coast-to-coast-to-coast. We also have a strong focus on, and commitment to, inclusivity and reaching under-represented communities.
Originally, we started with more of a non-formal approach to learning, but recently we've become more engaged with formal education. We've come to recognize that in order for our work to have a sustained impact, computer science education needs to be a part of the day-to-day curriculum, which means we need to play a more significant role in the traditional education system. I would love to see Canada Learning Code become a part of every person's tech journey!
What do you love best about the work you do?
I love to see people demystified! I love creating these learning experiences and then watching as people build their confidence and become excited about technology. These experiences are more than just learning how to code, they are life-changing. They help participants see themselves differently and give them new perspectives on technology.
What is your vision for technology?
My vision for the future is to see more equal participation and representation in the tech industry. The folks that currently work in the field are not representative of the diversity of users. And that's not okay. Technology as a field needs to build its capacity to engage all perspectives, so that the tools and programs created better reflect the needs and backgrounds of the people using them.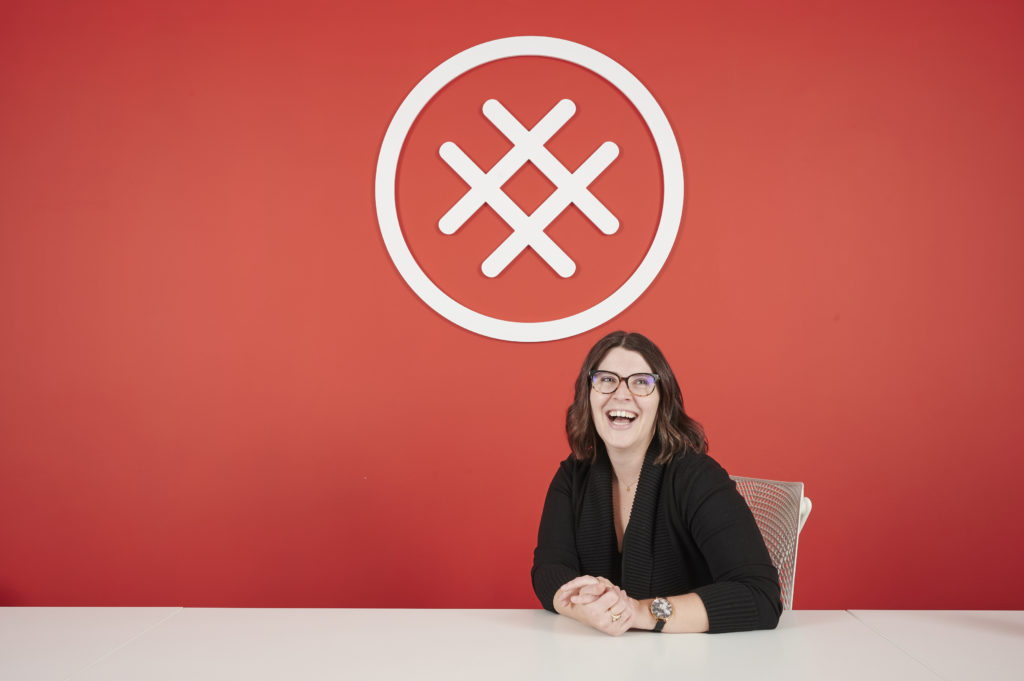 What advice would you give a young girl interested in technology?
If it's something you really enjoy — keep at it! Don't worry about where it's going to take you or what job or career you might get out of it. Just keep doing it.
When I was in high school, I quit taking computer science courses, even though we had courses available and despite my interest in computers. I didn't get the support and encouragement to pursue it. Eventually, I ended up finding my way back to computer science, but if I had the chance to go back and tell myself something, it would be to not be afraid of continuing to pursue it. I would also tell myself not to shy away from taking computer science in university. So I would tell young girls interested in tech to follow the things that they really enjoy and not be afraid to carve out their own path in computer science.
Lightning Round
Fave colour: Black
Fave food: Pizza and Chicken Tinga Tacos from Wilbur Mexicana
Morning person or night owl? Night owl
Fave university course: Indigenous Knowledge and the Implications for Education
Mac or PC: Both! Mac at work, PC at home
Fave App: Slack and messaging tools
Tech gadget you can't live without (other than your phone!): My Philips UV light alarm clock
Fave programming language: HTML because it's one of the first languages I learned
Preferred social media platform: Love them all, but Twitter is my fave, because it all started with a tweet!
Fave CLC workshop: AI & Machine Learning: How to Make a Positive Difference in Cyberbullying (launched in May 2020)
Canada Learning Code is made possible by the individuals and organizations who invest in our work and share our vision that everyone in Canada should have access to the knowledge they need to prosper in our digital world.
For a full listing of our amazing funding partners or to learn more about how to get involved click here.
Other Great Reads
Are you unsure about how to teach kids coding or where to begin? We understand the amount of preparation and stress it takes to prepare a computer science...

Learning about how Google autocomplete predictions work with our partner, Bluetrain We encounter this every day — we search for something on search e...

In 2022, we took a step back in consideration of what Canada Learning Code Week means to teachers and students around the country. We wondered: if student...