Opens in a new window
Opens an external site
Opens an external site in a new window
Canada Learning Code Week 2021: Power On Your Students' Creativity
In December 2021, hundreds of educators and 13,220+ students joined forces across Canada in discovering fun and interactive ways to teach and learn computer science during the fifth annual CLC Week!
It has never been more important that we equip students with the resources they need to build essential digital skills through computer science education. In Canada, we lack consistent and comprehensive computer science education across all provinces and territories, which leads to inaccessibility and inequality across communities. Computer science education is essential to ensure students can prosper and become thriving citizens in our digital world, and we believe that teachers are the catalyst to opening the minds of students to computer science. This is why we provide easy-to-follow and understand resources for teachers without any need for previous coding or computer science experience.
This year, we wanted to help bring the unexpectedly entertaining side of computer science into classrooms. By registering for our learning tool, educators were able to access dynamic downloadable lesson plans and live computer science workshops to get them ready to teach.
We connected with amazing educators who wanted to equip themselves – and the youth in their lives – with the tools they need to start interacting with tech in their classrooms. If you weren't able to take part live, check out the recordings of the workshops available on our Learning Tool here! 
We loved seeing your magic moments! Here are a few of our favourites.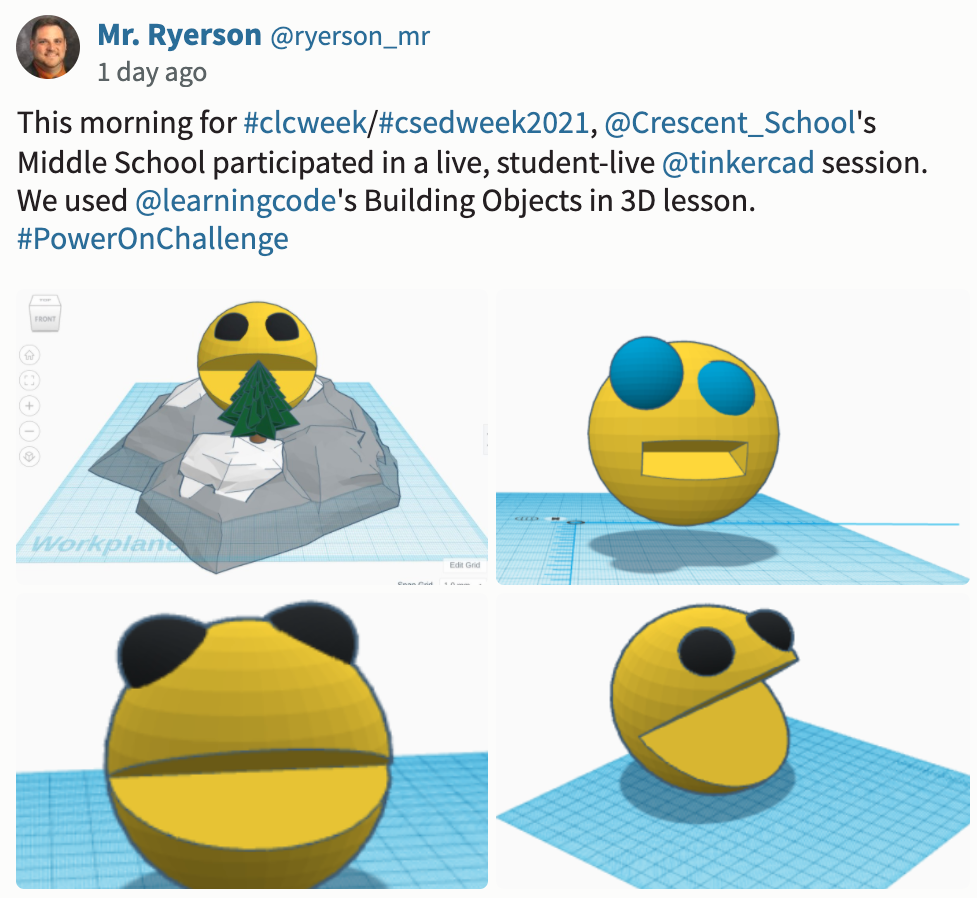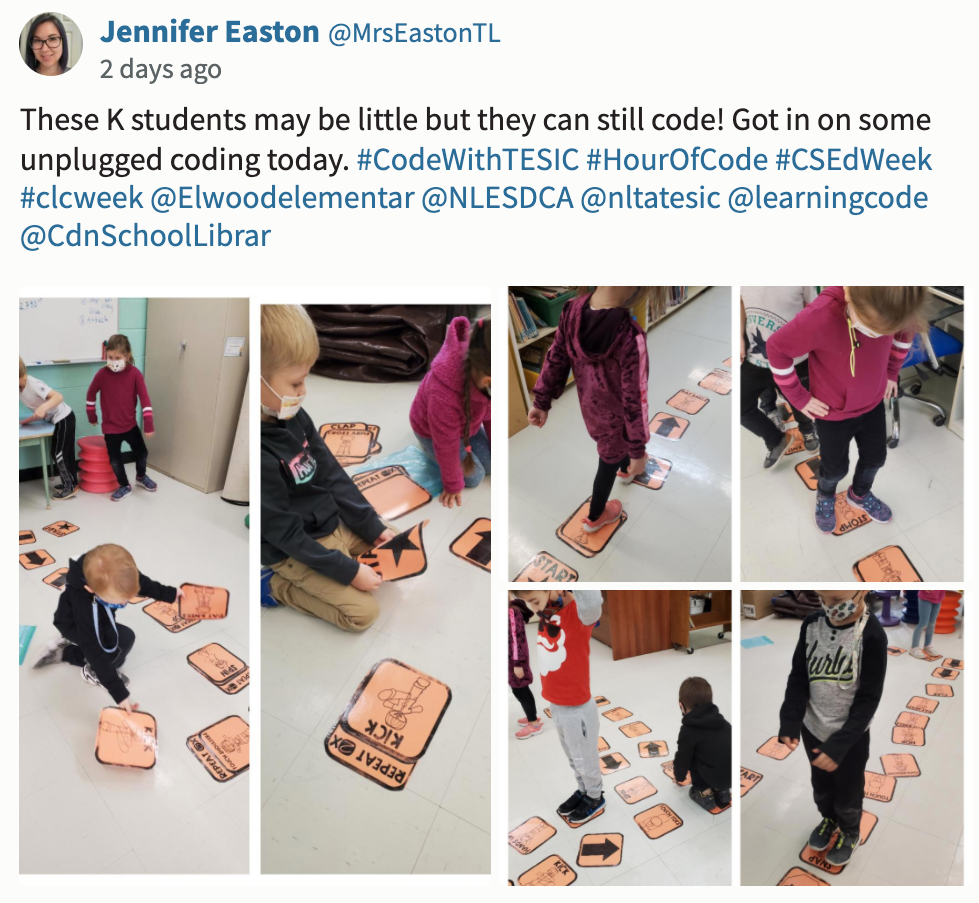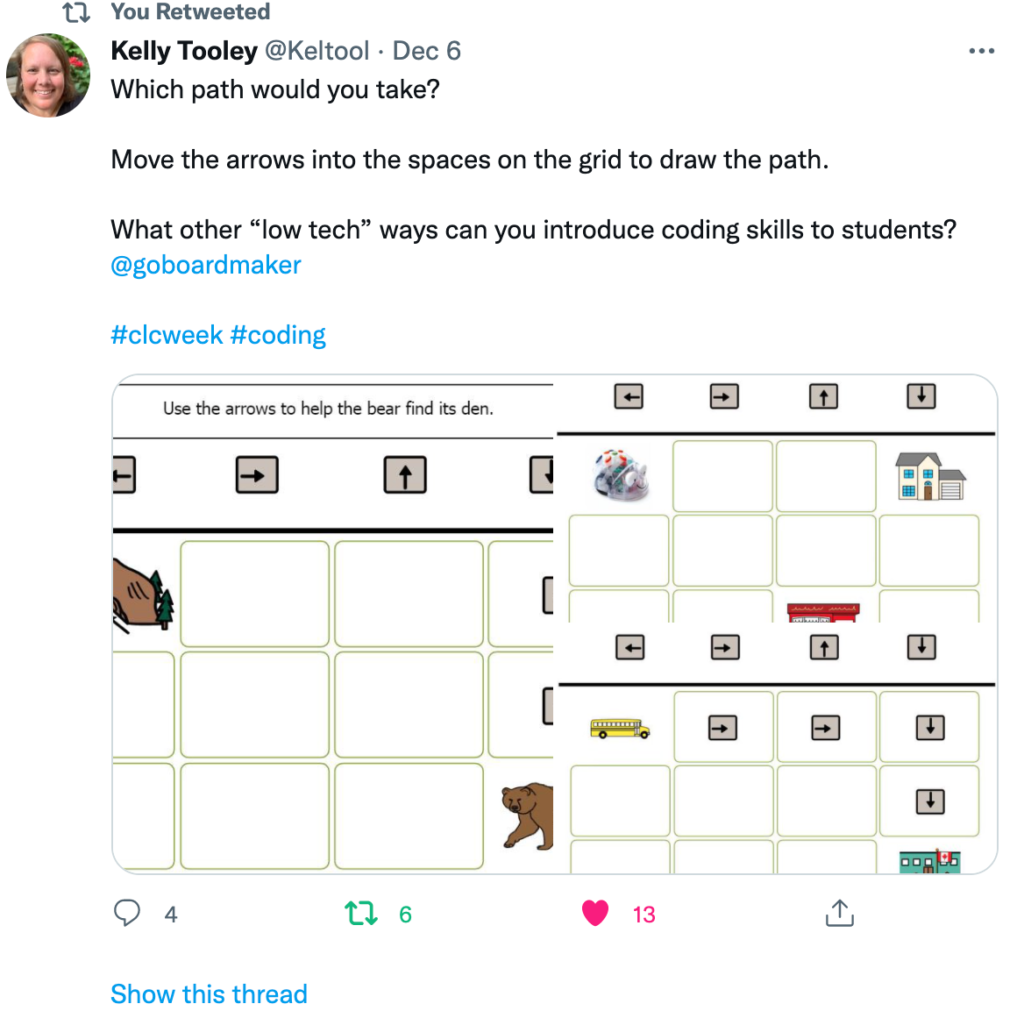 And we got some special shout outs!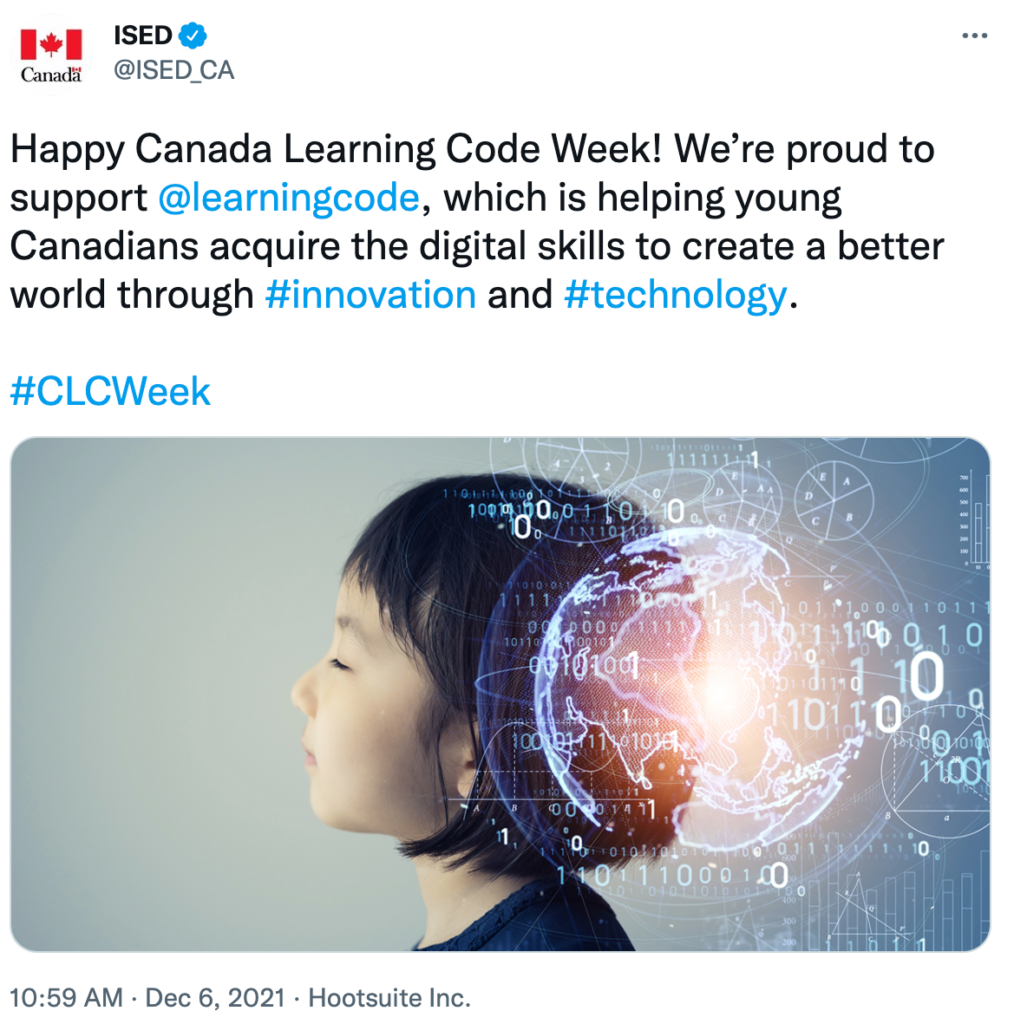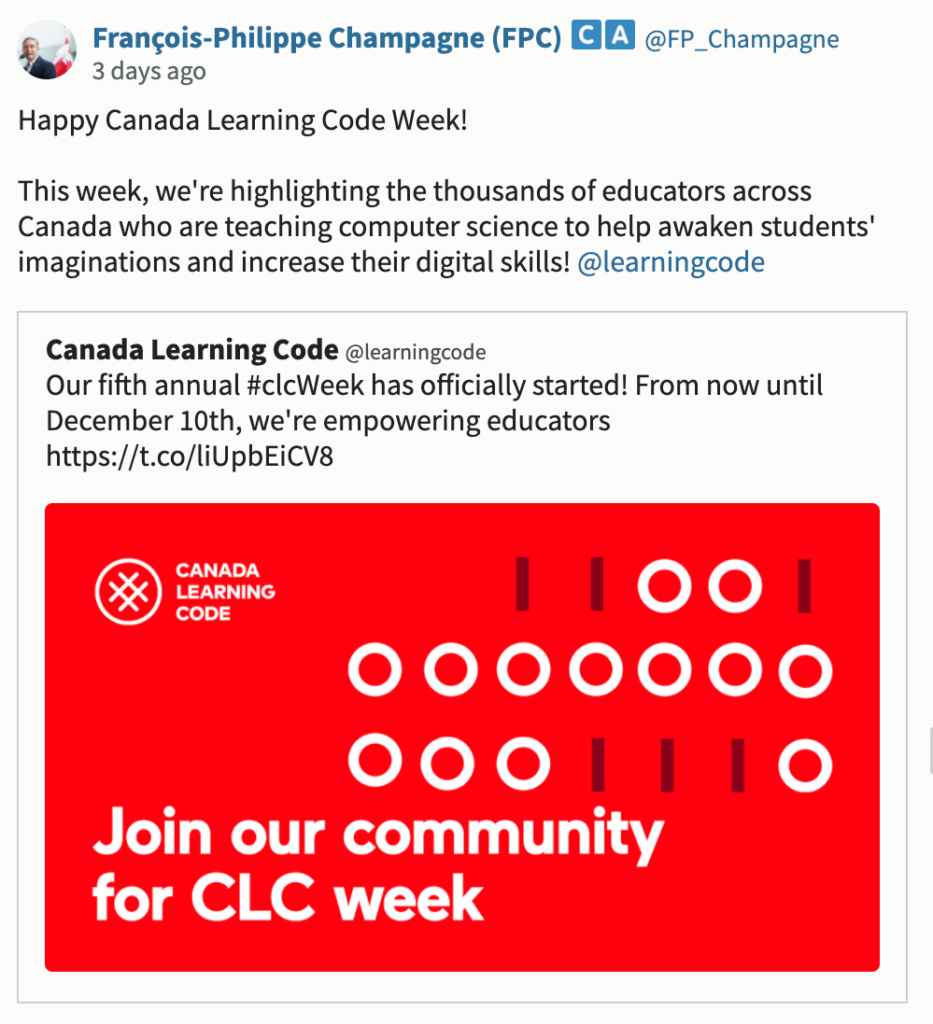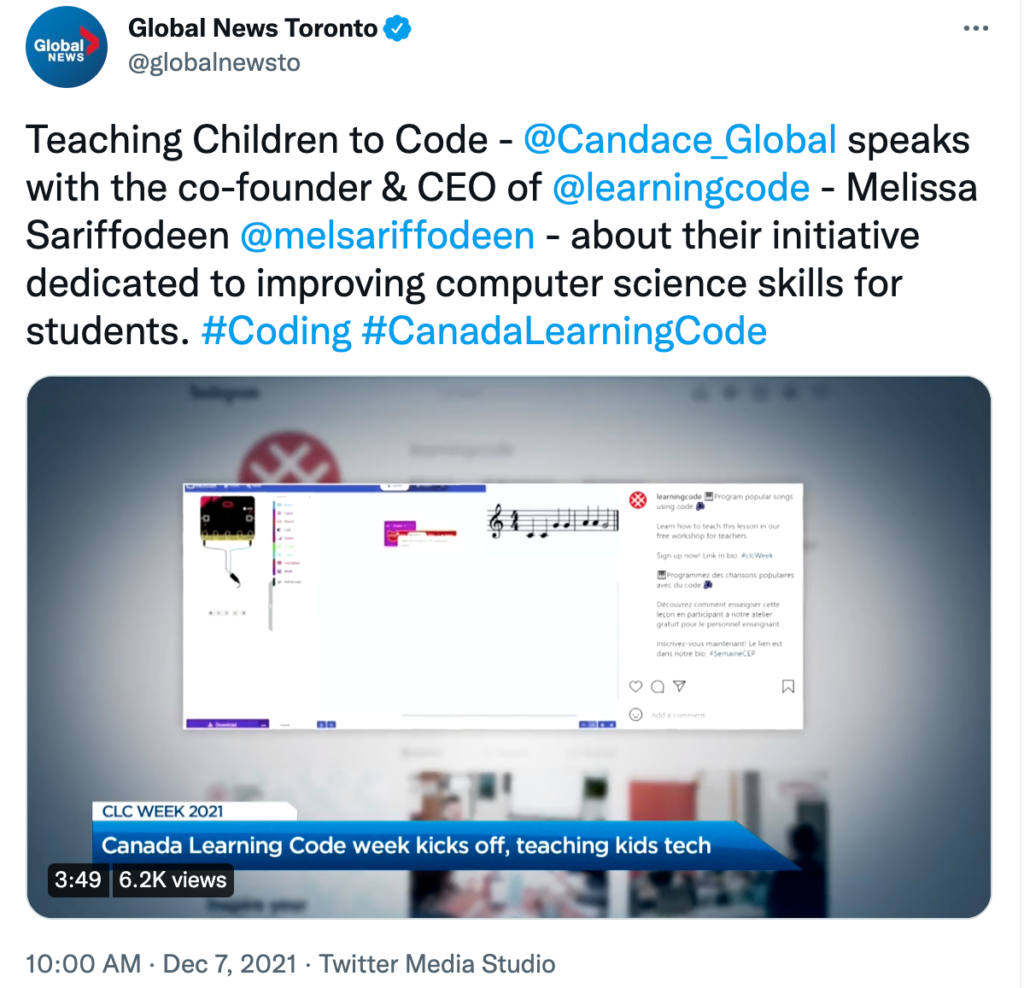 2021 was an interesting and challenging year and we couldn't have done it without passionate educators! Thanks for making this another great #clcWeek for the books!And we got some special shout outs!
A big round of applause for our awesome partners who helped make Canada Learning Code Week 2021: Amazon Future Engineer, Shaw Communications, TikTok, and General Motors. Thank you for your support!
Huge thank you to our incredible mentors and instructors who joined us to help bring the week to life. Without your dedication and enthusiasm, this week wouldn't be possible
Didn't get a chance to join us for Canada Learning Code Week this year? You can still access our free learning resources, training and materials by doing the following:
 Join our mailing list to be the first to know when new learning opportunities, like this one, become available! (pssst… we have monthly educators newsletter);
Check out our experiences page to see what workshops are currently available. We hope to see you online soon!
Other Great Reads
Are you unsure about how to teach kids coding or where to begin? We understand the amount of preparation and stress it takes to prepare a computer science...

Learning about how Google autocomplete predictions work with our partner, Bluetrain We encounter this every day — we search for something on search e...

In 2022, we took a step back in consideration of what Canada Learning Code Week means to teachers and students around the country. We wondered: if student...