Opens in a new window
Opens an external site
Opens an external site in a new window
Canada Learning Code is thrilled to announce the launch of the K-12 Computer Science Education Framework: Learning in a Digital World.
The Computer Science Landscape in Canada
When it comes to including computer science in the curriculum, great strides are being made across the country, but access to real learning opportunities remains uneven. Students in some provinces and territories have the chance to learn computer science in elementary grades, while elsewhere, it's only offered in high school — as an elective. Some schools fully integrate computer science across many subjects, while others only offer it as a single subject. And in some regions, there may be little opportunity for students to engage in computer science at all.
Less than half of all provinces and territories in Canada include computer science skills and competencies in their elementary or middle school curriculum.
A Vision for Computer Science Education
At Canada Learning Code, we wanted to level the playing field by building a comprehensive vision of computer science that would allow ALL students in Canada equal access to learning.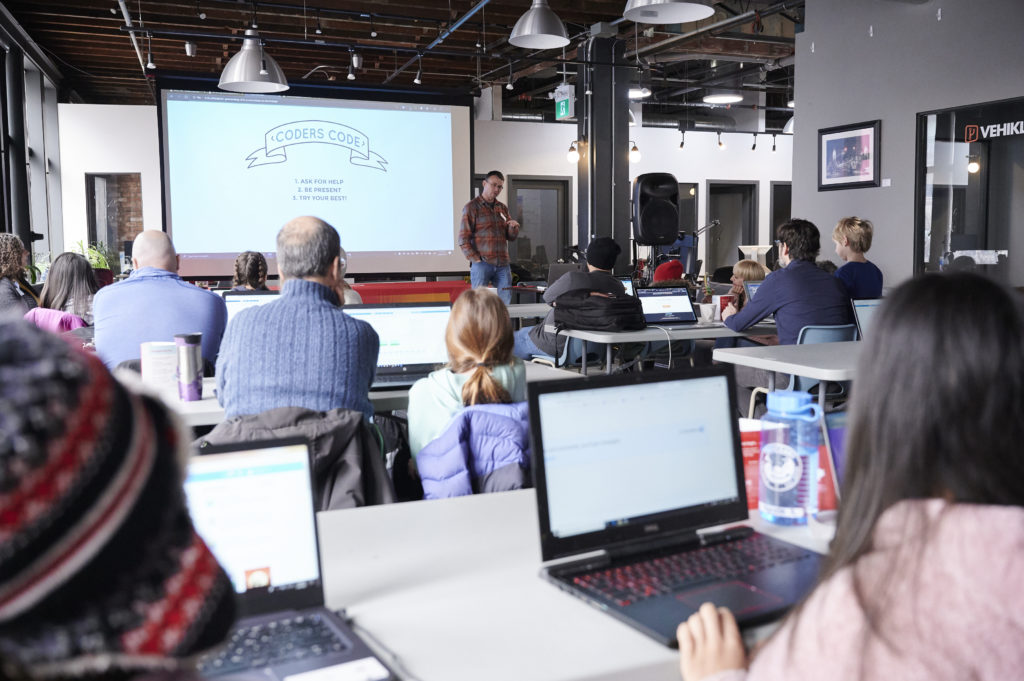 Working with an incredible advisory group of policy-makers, educators, curriculum developers, and computer science experts, we sketched out learning progressions and highlighted the skills and outcomes that became the foundation of the Framework. We also identified a series of competencies and foundational skills, such as creative thinking, problem-solving, and resiliency, that students would unlock as they moved through their learning. And finally, we mapped out pathways that ensured the Framework would not be too prescriptive: students can enter the Framework wherever they are in their learning, regardless of age or grade.
We hope that the launch of the K-12 Computer Science Education Framework: Learning in a Digital World will support greater alignment of computer science education across all provinces and territories. Our aim is also that it will help support the work of policy-makers, curriculum developers, and educators interested in implementing computer science in classrooms throughout Canada. But perhaps most importantly, we want the Framework to empower all students to seize the opportunity to become both creators and consumers of digital technologies. The new Framework will allow teachers to equip students with the skills and competencies they'll need to be more thoughtful and critically minded consumers of technology.
Two-thirds of people in Canada support more computer science in school curriculum.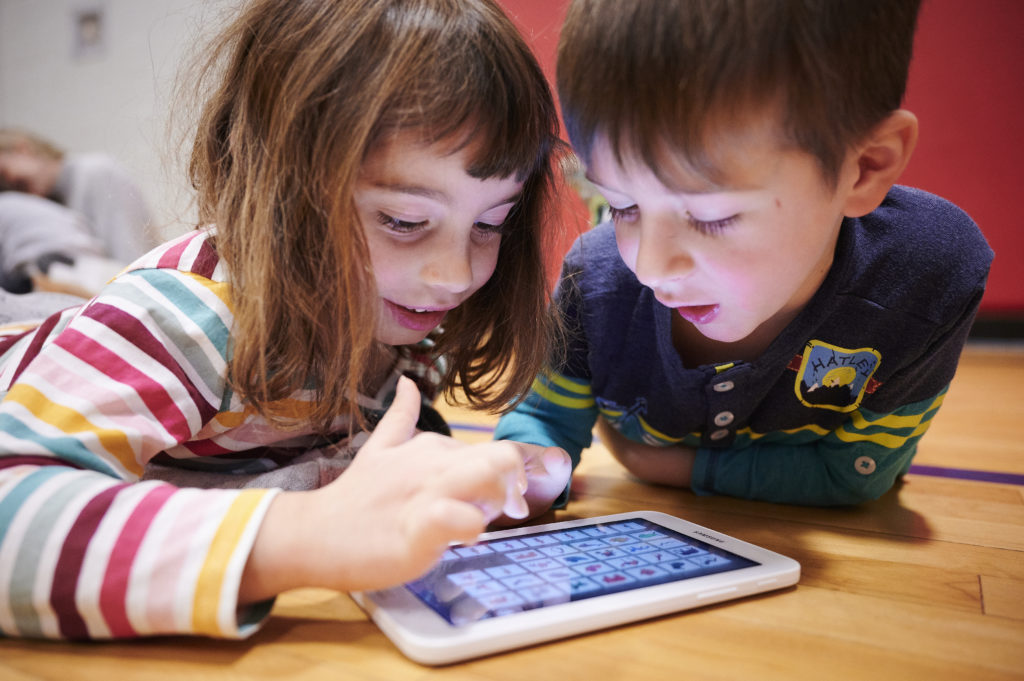 Teacher Supports and Resources
"We know that there's going to be a learning curve and we recognize that building computer science experiences into your classroom may be a daunting task," explains Anna Villanueva, Education Programs Manager at CLC. "But this Framework is also there to support YOU through your own learning journey, and empower you to create opportunities to embed computer science learning in your classroom."
We want educators to recognize the importance of computer science in every subject area — whether math, science, or English, or all on its own! We hope teachers will use the new Framework to support them in including computer science learning in their day-to-day teaching. That's why Lesson Crosswalks is a key component of the new Framework.
Lesson Crosswalks is a collection of ALL of CLC's lesson plans, mapped out against every math, science, and English curriculum across Canada. It will help teachers see opportunities for computer science in a variety of subjects, across all grades. We've also offered recommendations for resources beyond what CLC provides, including links to free software and programs that teachers and students can access.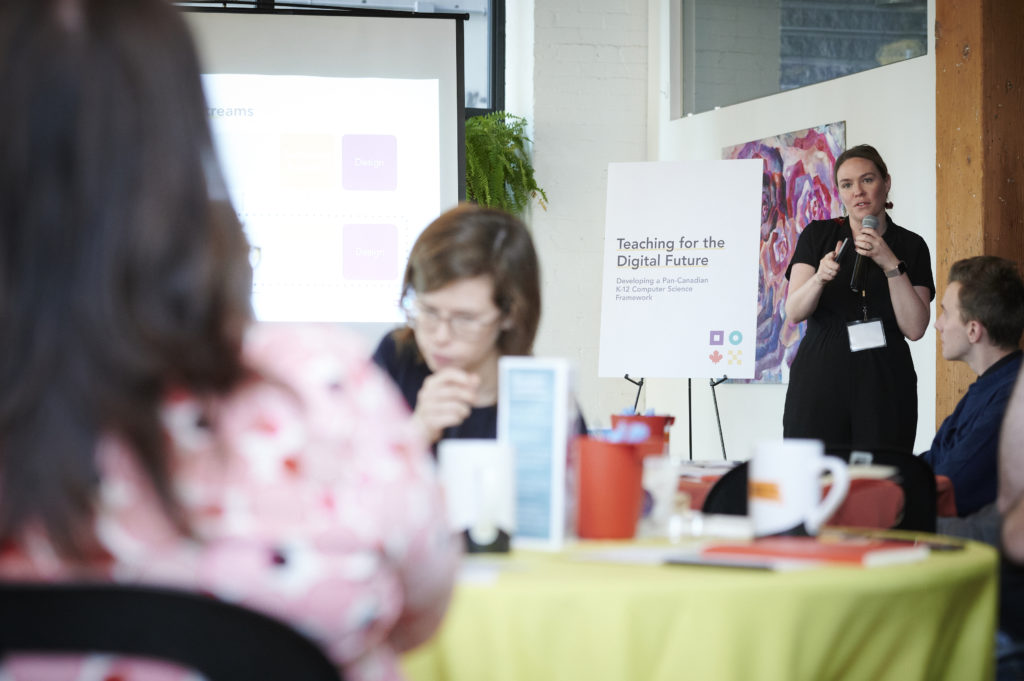 Join us for TeacherCon August 10–14, 2020!
We want to empower educators across Canada to build the skills and confidence they need to successfully teach computer science in their classrooms or extracurricular programs.
TeacherCon is a free, multi-day virtual conference experience for educators in Canada. It's professional development that supports teachers in integrating computer science experiences into their curriculum and provides them with the resources to do so.
TeacherCon will also introduce educators to the new Framework. A webinar will walk participants through the development process and offer strategies on how to use the Framework. Workshops sessions will introduce different lesson plans and then connect them back to the Framework. There will also be a special session featuring several key members from the development team, including Melissa Sariffodeen, CLC's CEO, Laurie Drake from MASS LBP who was the Engagement Lead on the project, and Pat Yongpradit, the Chief Academic Officer at Code.org, who played a key role in supporting the development of the Framework.
Ready to learn more? Register for TeacherCon today!
K-12 Computer Science Education Framework: Learning in a Digital World launches July 31st and will be accessible through Canada Learning Code.
UPDATE: we're so excited to share that the K-12 Computer Science Education Framework is now available! Click here to learn more.
We had quite an exciting journey creating this K-12 Computer Science Framework and this would not have been possible without the incredible support from our amazing partners, the Government of Canada and Amazon!
Other Great Reads
Are you unsure about how to teach kids coding or where to begin? We understand the amount of preparation and stress it takes to prepare a computer science...

Learning about how Google autocomplete predictions work with our partner, Bluetrain We encounter this every day — we search for something on search e...

In 2022, we took a step back in consideration of what Canada Learning Code Week means to teachers and students around the country. We wondered: if student...