Opens in a new window
Opens an external site
Opens an external site in a new window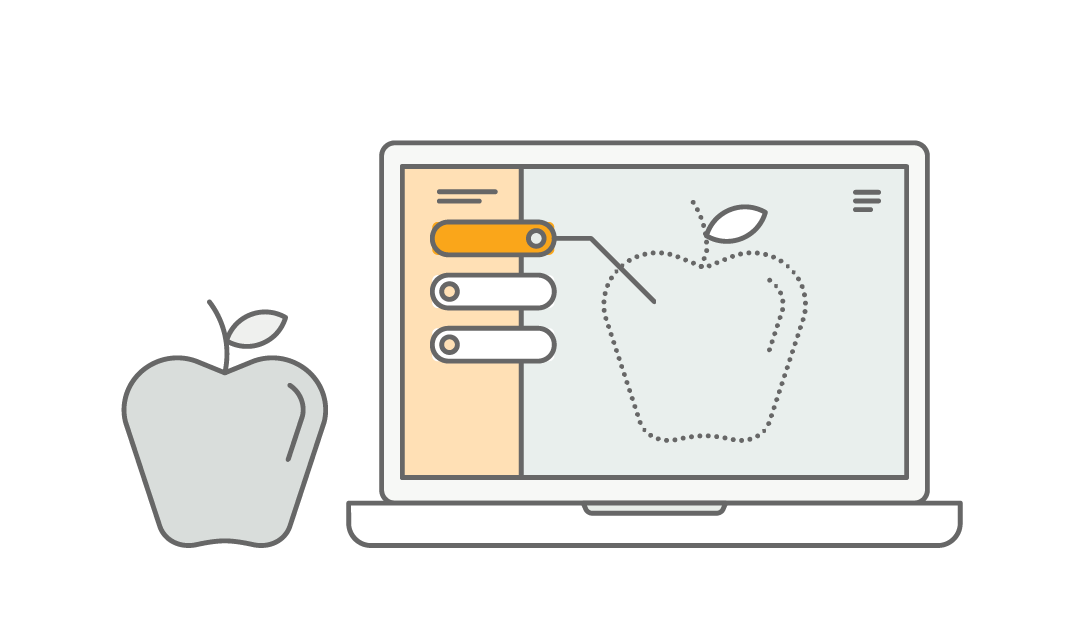 Join us for TeacherCon 2022
August 9-11, 2022 (Virtual)
Learn how to teach code to your class the easy way.
Register for Free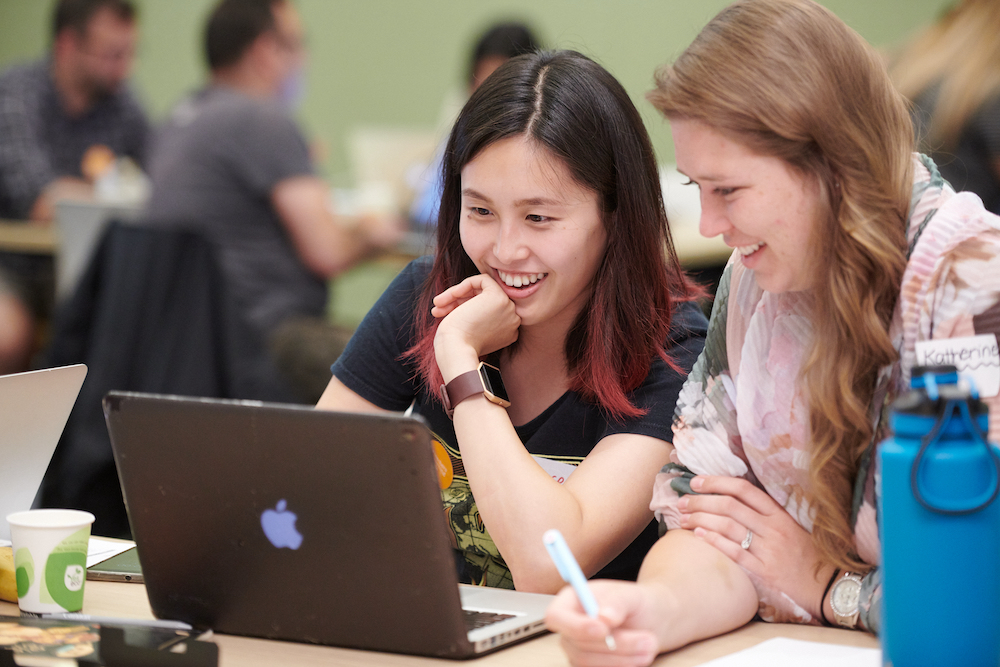 About TeacherCon 2022
TeacherCon is an annual virtual participatory conference to learn how to teach code to your class the easy way.
Built for absolute beginners. And we mean it. Absolute beginners.
School board curriculums from coast-to-coast-to-coast are rapidly modernizing to include computer science. That's a good thing—the world is changing, and we want students in Canada to be ready with the knowledge they need to prosper in our digital world.
But we hear you. Over two years into the pandemic, teachers are running on 1%.
Join our Code Squad, partners and teachers from all around Canada at TeacherCon 2022 and let us help you teach coding the easy way!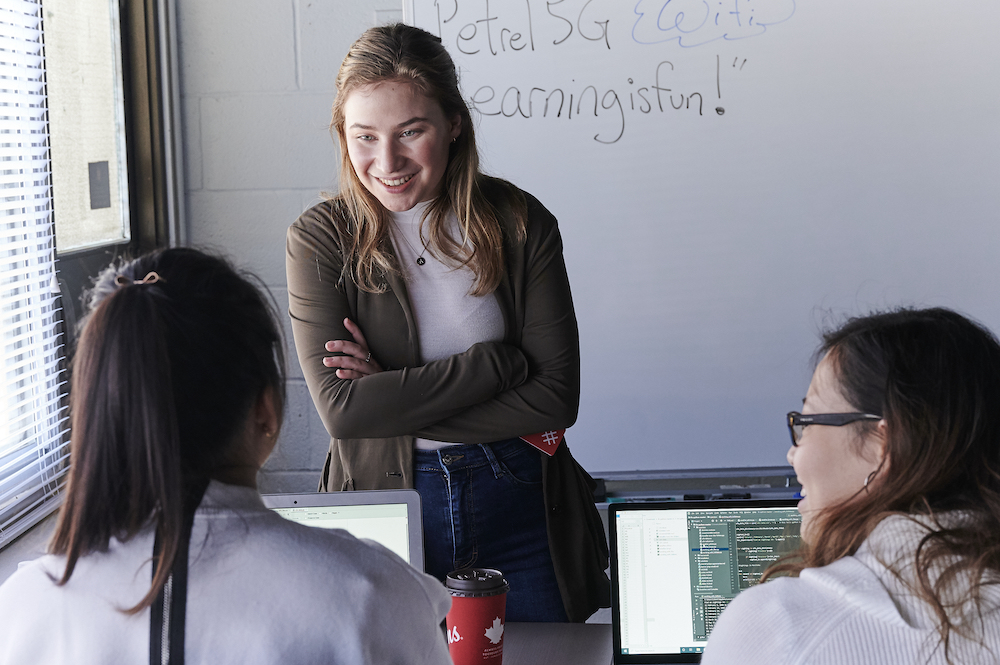 Who It's For
Teachers with coding in their curriculum, whether it's a new addition (we see you, Alberta and Ontario teachers) or not
Teachers who want to add creativity and computer science to their classroom, no matter what subject they teach!
Teachers looking to integrate coding into existing subjects (because you know we all need digital skills)
All coding skill levels, especially absolute beginners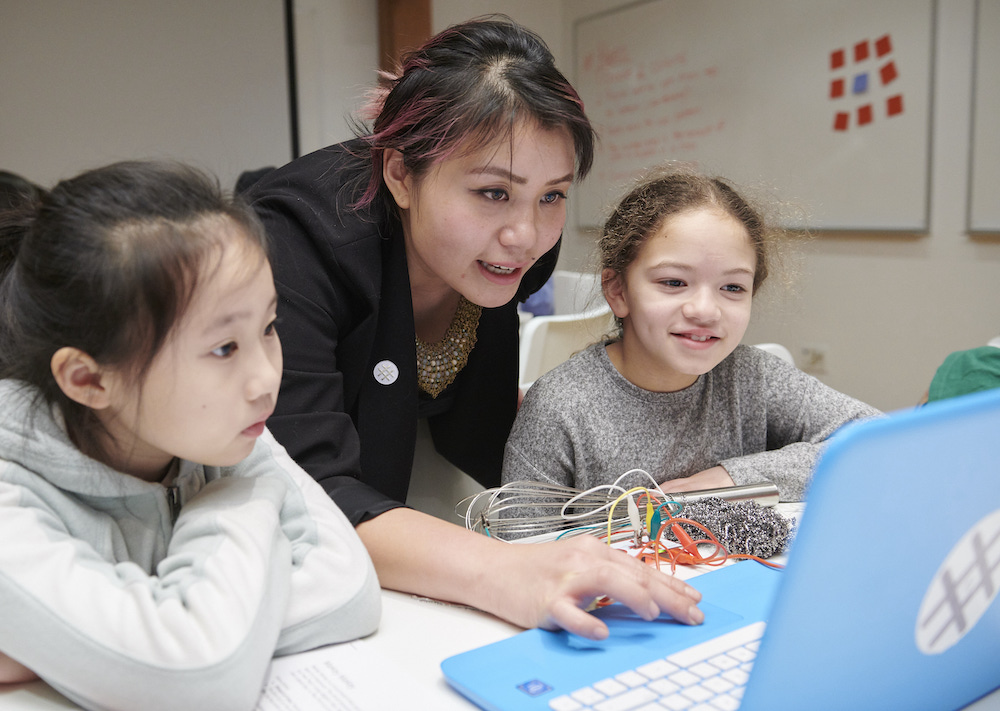 Why Join
TeacherCon makes teaching code to your class as easy as 1..2..3..Teach!
Free lesson plans to help you feel ready for the school year
Explicit curriculum connections
Assessment options for every grade
Meet teachers all around Canada
Enter in a contest for class sets of Samsung Galaxy phones and VR Viewers
First 150 registrants get early access to free Code Squad multi-visits in the Fall
Leave with a Certificate of Completion
Free to attend!
Workshop Schedule
More workshops to be announced! Workshops in French can be found here.
Tackling Cyberbullying with Machine Learning
Have you ever wondered about the technology that powers your voice assistants? Applications like Siri and Alexa are possible thanks to Machine Learning models and large amounts of data!
In this interactive session, we'll use a friendly, code-free way to create models and explore the applications of data to detect potential cyberbullying. We'll engage in a discussion on bias in data, data privacy, and how to responsibly use Machine Learning to make automated decisions. To top it off, we'll create an interactive chat-bot in Scratch to use our cyberbullying-detection model!
This session can be applied to grades 4-6
Envisioning Canada in VR
What does the future of Canada look like? Anishinabe intermedia artist Scott Benesiinaabandan gives us a glimpse at his vision with his "2167" Virtual Reality experience. Among its other applications, Virtual Reality is such an exciting medium for storytelling. Putting someone directly into an interactive and immersive environment can allow us to deliver impactful experiences!
In this session, we'll use HTML to create our own virtual artwork while learning about 3D shapes and coordinates.
This session can be applied to grades 7-9.
Neural Networks: Introducing your Students to AI
A neural network is a tool used in machine learning, which is the foundation of modern artificial intelligence (AI). Inspired by human brain neurons, each neuron makes a small decision which combines into a network that helps us detect and make more complex predictions.
In this workshop, we'll focus on AI within the realm of education and identify its importance in preparing students for the future of work. We'll walk you through a few example neural networks strongly tied to the curriculum before giving you a chance to build your own neural network using a free tool developed by STEAMLabs. You'll also have a chance to connect with other educators to discuss the implications of ethics on AI and apply an ethics lens to the assessment resources provided.
This session may be applied to grades 7-9.
Heads-up! with micro:bit
Looking for a way to put those micro:bits to use while connecting to course content? Challenge your learners to program a simple yet fun game to learn the fundamentals of coding and digitize your favourite drama games!
In this session for educators, we will explore applications in computer science concepts, including variables, arrays, and generating random numbers. With a focus on effective pedagogical practice, participants will learn how to program a micro:bit to create a Heads-Up game that can be customized for various subject areas, including drama, science, social science, mathematics, French, literacy and physical education. While participants will be primarily working with the MakeCode block-based editor, for those who would like an added challenge, a Python editor option will be provided. Additional challenges and extension ideas will be shared. Participants will leave with links to activities that can be incorporated into both online and onsite classroom environments.
*You do not need a micro:bit to participate in this session.
This session may be applied to grades 4-6.
Generative Art with JavaScript
This workshop will focus on how to teach the fundamentals of computer programming in a visual context, highlighting how simple mathematical equations can create beautiful and engaging artwork. (We promise you don't need to be a math wizard – Processing does the calculating for us!)
We'll use p5.js, which is a Processing 'flavour' that builds upon the JavaScript programming language and is often used in electronic arts, new media art, and visual design. We explore geometrical shapes and lines to create interactivity with our mouse and keyboard, and use colours to create visually intricate designs! Finally, you'll leave us with some plug-and-play lesson plans you can use to get started teaching and assessing coding and visual arts in your own classroom.
This session can be applied to grades 7-9.
Thank you to our presenting sponsors!
These organizations give generously to ensure programs like this are available at low or at no cost to our learners.