Opens in a new window
Opens an external site
Opens an external site in a new window
We CAN Create Safe Spaces for Coding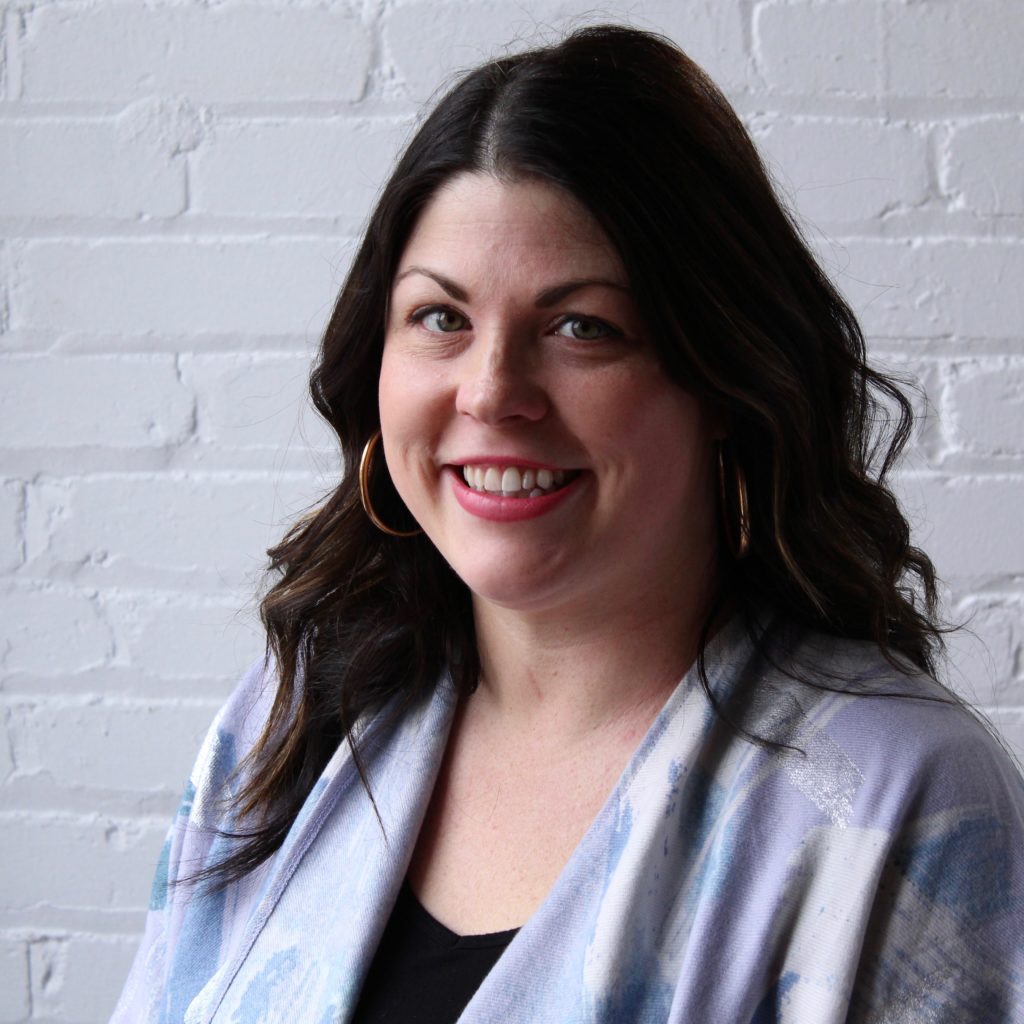 Meet Tory Braun! In this blog, Tory, a member of our wonderful Kelowna Code Mobile, discusses the team's strong community partnership with the Canucks Autism Network and shares more about how this collaboration has made a positive impact on youth in the Okanagan region.
At Canada Learning Code, we open all of our workshops with the "Coders Code," our code of conduct that sets the expectations for participants, mentors, and employees. When I first heard this pledge, the line that immediately resonated with me was that we must "Help create welcoming, inclusive, safe(r) space for people from diverse backgrounds." As part of the Kelowna Code Mobile, I'm ecstatic to share more about one of the projects our team has been working on that really brings that line to life.
Community Partnerships: Canucks Autism Network (CAN)
This summer, we are piloting an innovative five-day coding camp in partnership with the Canucks Autism Network (CAN), a charity in British Columbia that provides programs for children, teens, young adults, and families living with autism.

The CAN Coding Camp will give Okanagan youth ages 14 – 25 who are on the autism spectrum an introduction to coding. Running from July 22nd – 26th, the half-day sessions use existing program content on robotics, electrical circuits, gamemaking with Scratch, and HTML/CSS with modifications geared to set participants up for success. Our learners will also have the chance to see what careers are available by touring tech companies, and having local tech leaders mentor and speak at the camp.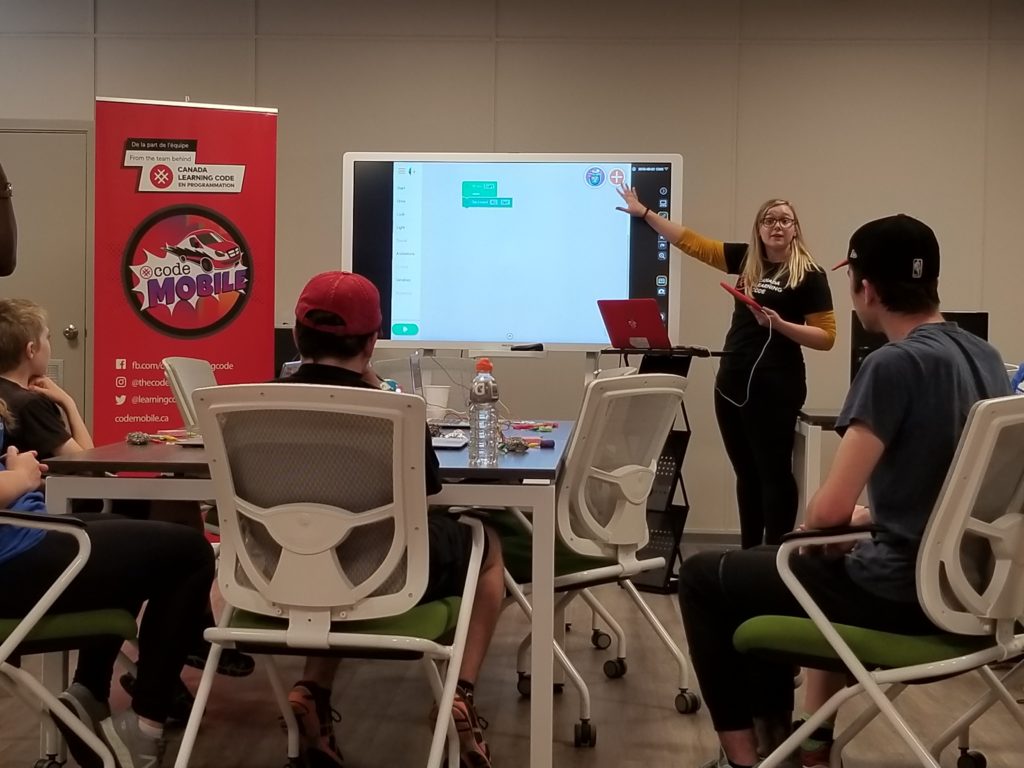 CAN youth learn coding concepts.
Canada Learning Code's History: Creating Safe Spaces of Empowerment
So why am I so excited about this?
The story of "why" begins back in a time where Party Rock Anthem dominated the airwaves, when Oprah had her final season, and when the world stopped to watch Will and Kate's Royal Wedding.
That year was 2011, and four young women in Toronto sought an environment that would be safe and comfortable for them to learn computer programming. They realized that this safe and empowering space didn't exist, so they came together and created it — and that's how Ladies Learning Code was born. Since its inception, Ladies Learning Code has evolved into Canada Learning Code — the national charity that we know and love today — and continues to create these spaces for a multitude of people from diverse backgrounds through our different programs and initiatives.
This original spirit, inclined towards empowerment and equity, persists today and is an integral part of Canada Learning Code's mission as we continue to place an emphasis on delivering our programs to our "Communities of Focus", ensuring that those who are underrepresented or underserved in the tech sector have opportunities to gain critical digital literacy skills.
Providing that same access to a safe learning space is at the heart of what we do, and why we do it.
And this is why the Kelowna Code Mobile's partnership with CAN is so important. It will give young adults with diverse abilities the chance to get hands-on with technology in a program curated just for them to learn more about coding, and (hopefully!) inspire them to see themselves in a career in tech.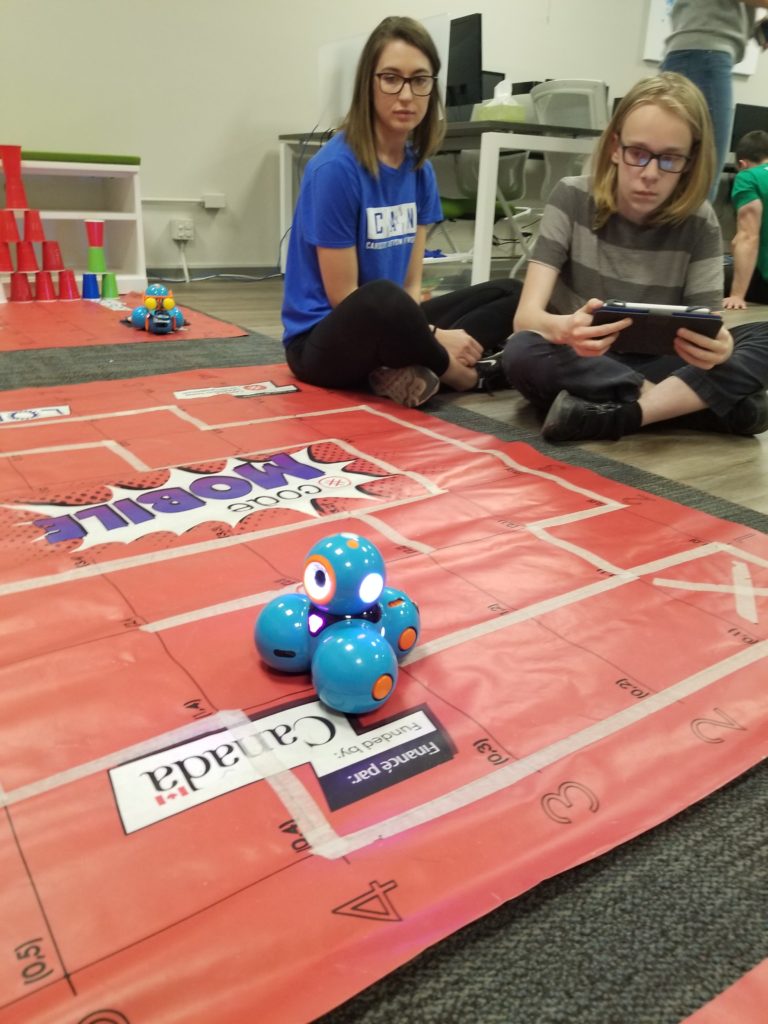 A CAN participant navigates Dash the robot through a maze!
Collaborating to Make an Impact
In the course of planning for Coding Camp, we met with the CAN program team multiple times to choose content and work together to adjust the setup, delivery, and workshop programs to be mindful of some of the unique lived experiences faced by learners on the autism spectrum.
Our planning process has many parallels to the programming process. First, we designed a plan for camp, then we needed to test those plans, to learn from them, and to "debug" them to improve the content and deliver it in a way that best supports the learners.
In May, we held our first test — a workshop in the beautiful new technology lab at the Okanagan Boys and Girls Club — with five young adults involved in CAN programs. Youth played Super Mario with sponges and Play-Doh attached to the computer through a Makey Makey; programmed robots to launch ping pong balls to topple cup towers or navigate a maze; and learned how to create algorithms to make animations in Scratch. Through our work with CAN, we have the benefit of their skilled support staff and volunteers that ensure that each participant has one-on-one support to help them succeed.
The Kelowna Code Mobile team is also really excited for what we are learning from these staff members, which will make us better instructors and more able to support individuals on the spectrum wherever we are delivering workshops.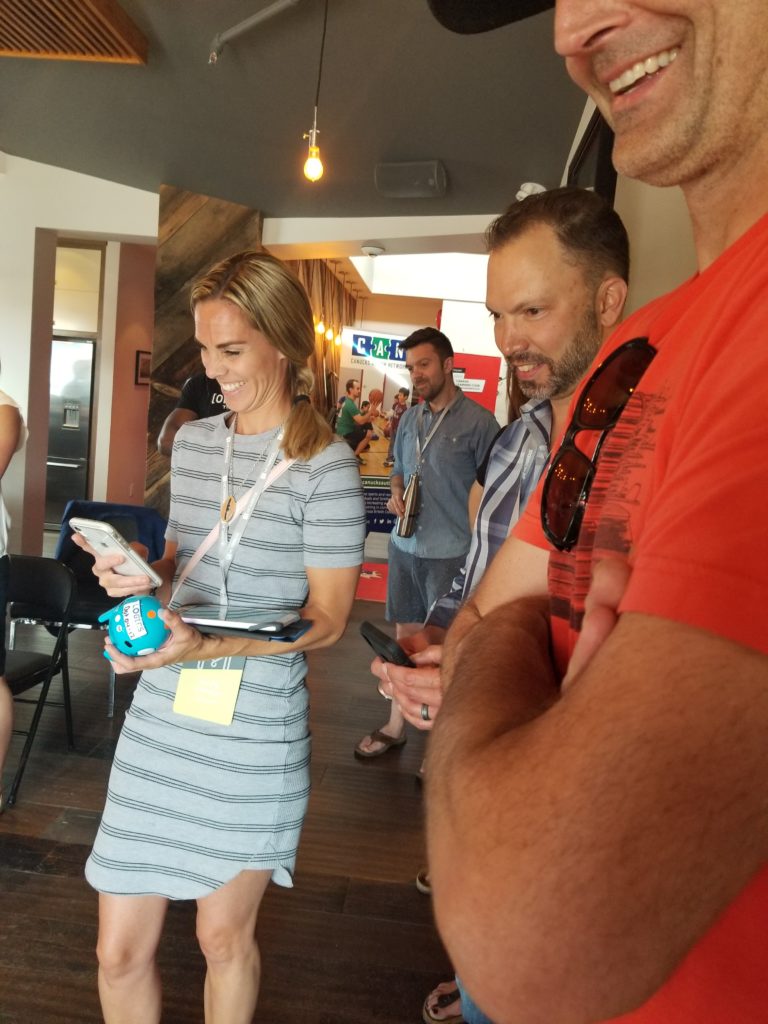 Metabridge attendees watch as their robots perform.
Magic Moments at Metabridge
In June, we were invited by CAN to partner and offer two workshops at a three-day tech conference in Kelowna, which ended up being an amazing opportunity. Metabridge brings together Canada's top start-up entrepreneurs, tech company CEOs, and venture capitalists for high-level networking and interactive seminars. These aren't just any seminars — these are super-rad seminars. Attendees had the chance to play a game of hockey at a private rink against NHL stars, took helicopter rides over vineyards, cruised along Okanagan Lake on a yacht, and played in the dirt by operating an excavator.
And two of those seminars involved Dash and Dot robots, lego, and…you guessed it: Canada Learning Code!
Five CAN youth and 27 Metabridge attendees participated in the workshops, ranging from individuals who had never coded to founders that had written every line of their successful software. Working in partners as part of a larger team, groups created an algorithm for their robots that had movement, lights, and an animation (Dash's "Confident Dance" was a favourite). Then, they worked together to engineer an accessory out of lego for their robots. For the finale, each group showed off the team's code with a synchronized robotic performance.
The goal of the workshop was to encourage conference attendees to chat with CAN youth through an engaging activity. From these workshops alone, we experienced several magic moments, including:
National leaders in the tech industry sitting on mats on the floor, enthusiastically playing with lego and exploring what the robots could do with childish joy and silliness
A parent of a CAN youth participant shared with us that her son didn't want to attend that day, but when he learned it was the Code Mobile team (he came to the May workshop), he changed his mind and came because he wanted to code! She said that it is so hard to get him out to events and it was really rewarding to see him so engaged in an activity *insert emoji of heart exploding in joy*
Several participants who had never coded, remarking how coding is more fun, creative, and easier to do than they expected
One of the participants, also a recent graduate of a Computer Science program at Okanagan College, brought homemade business cards to hand out and network with members of the tech industry! He gave us one and we hope he'll consider volunteering as a mentor or instructor with our Kelowna Chapter
Our team looks forward to more magic to come at CAN Coding Camp this summer, and sharing it with all of you! I am so proud to be a part of an organization whose vision is to keep opening doors, providing opportunities and greater access to technology education to those who need it most.

If you're interested in learning more about the Code Mobile or would like to request a visit for your community, head to our website www.codemobile.ca! We deliver workshops to youth, teens, teachers, and adults, so there's something for everyone looking to develop their digital literacy.
Other Great Reads
Are you unsure about how to teach kids coding or where to begin? We understand the amount of preparation and stress it takes to prepare a computer science...

Learning about how Google autocomplete predictions work with our partner, Bluetrain We encounter this every day — we search for something on search e...

In 2022, we took a step back in consideration of what Canada Learning Code Week means to teachers and students around the country. We wondered: if student...