Opens in a new window
Opens an external site
Opens an external site in a new window
Virtual learning tips and tricks for online educators
We've been running live online experiences for almost six months now! We've tested, learned, iterated and repeated this process to really hone in on what makes virtual learning fruitful and FUN. Check out some of our tried-and-true processes that have made our online learning experiences just as social, collaborative, hands-on and project-based as our popular in-person experiences!
Split up facilitator roles
We've identified four major roles within a virtual facilitation. We're lucky enough to be able to consistently have different people assigned to each role, but it may be possible to combine some of the responsibilities. When you participate in one of our learning experiences, you can expect to e-meet our team members fulfilling each of these roles!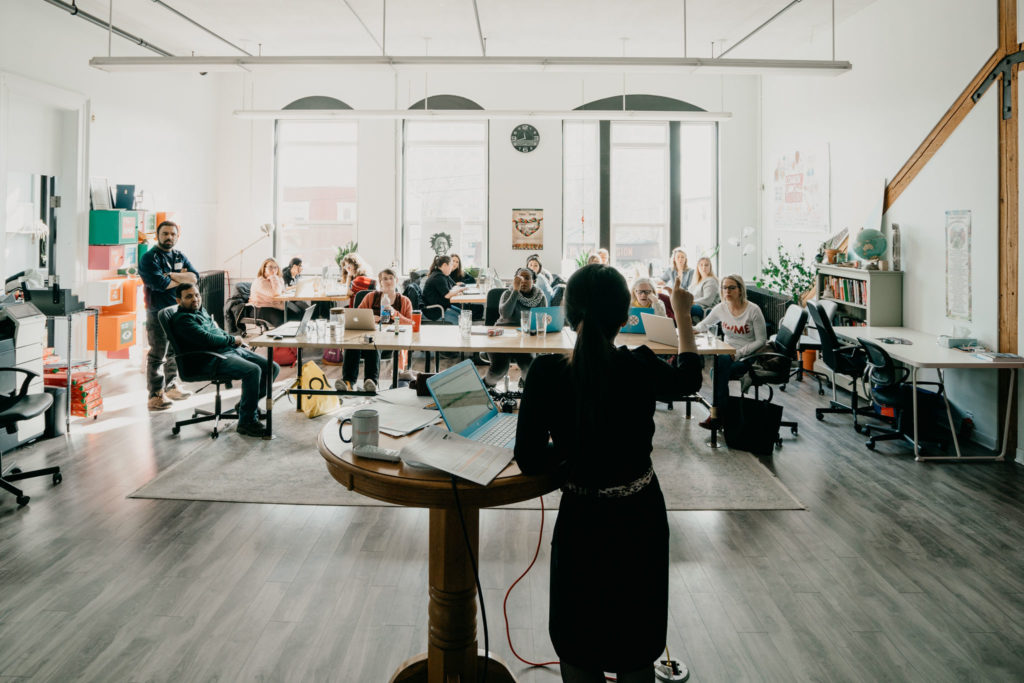 Producer
The producer should be the host of the call. This individual lets staff and other attendees into the meeting from the waiting room. If there's a registration list for your meeting, you should ensure that the producer has a copy, as they will be in charge of checking attendees in. (See below for the system we use to do this!) The producer also has the sole ability to assign attendees to breakout rooms, and they are in charge of opening and closing the breakout rooms during the workshop. The producer should never enter a breakout room themselves, as this makes it impossible for individuals in other breakout rooms to contact them!
Lead Instructor
The lead instructor is the main facilitator for the workshop. They control the screen share and deliver the bulk of the workshop's instruction.
Secondary Instructor
It's often difficult for an individual who's sharing their screen to also monitor all the activity going on in the meeting; for example, the chat, video reactions, and non-verbal feedback. The secondary instructor's task is to monitor this feedback while the lead instructor is presenting. To really make this work, the lead instructor should pin the secondary instructor's video on their screen.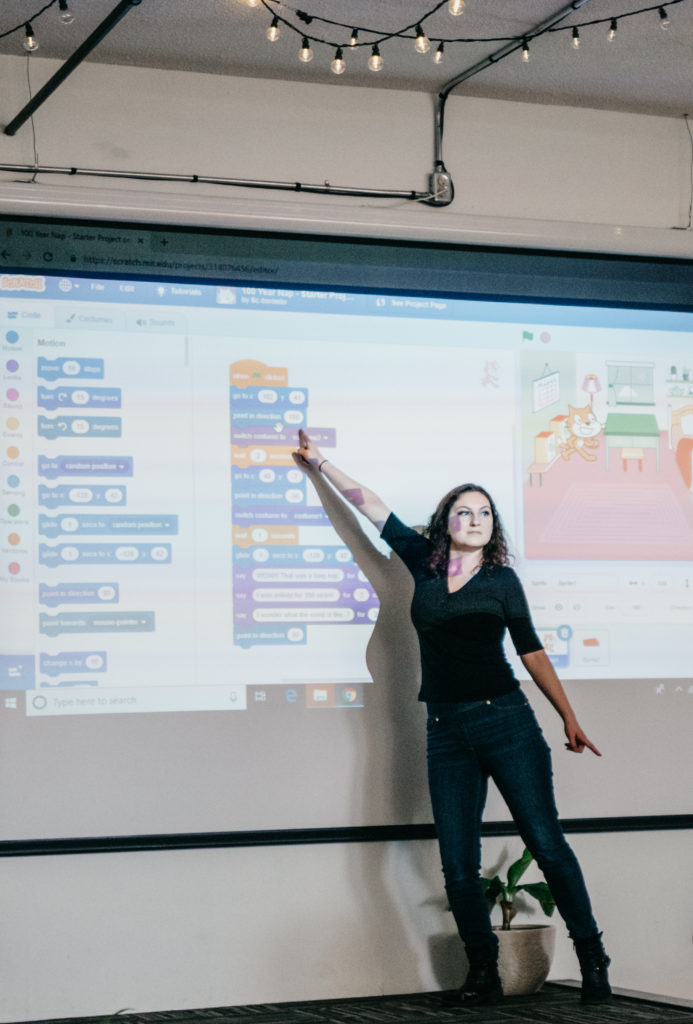 Breakout room leader
This role depends a lot on the type and format of content you're offering, but we've found it helpful to have an experienced mentor inside of each breakout room. (More about breakout rooms shortly!) We try to avoid using the lead instructor as a mentor, because online experiences involve a lot of talking, and breakout rooms are a great opportunity to give the lead instructor's voice a rest.
Use breakout rooms for discussion and work periods
Zoom's breakout rooms are a fantastic tool for any work that needs to be done in small groups. They also work well as a tool for distinguishing "learning time" (i.e. time to listen to the instructor) from "working time." Try not to make the groups too large, though; it's easy for people to start talking over each other. Groups of 3 to 5 seemed to be ideal for us.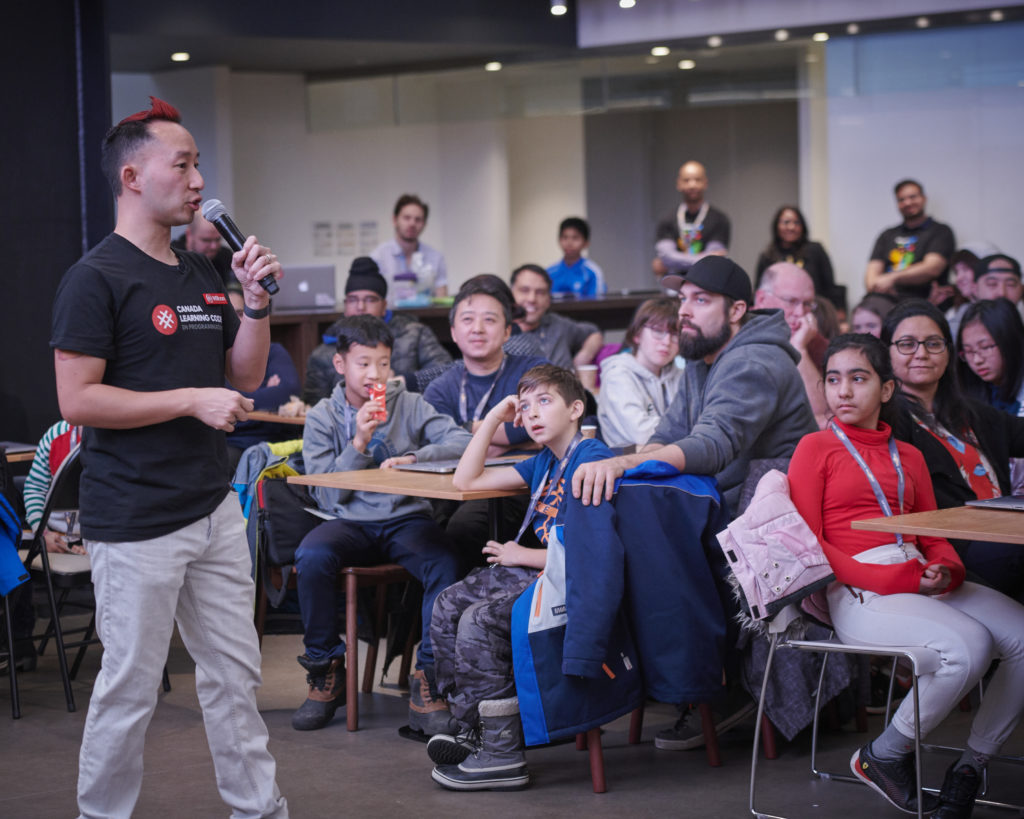 Use the waiting room and a breakout room to minimize the risk of Zoom-bombing
You may have heard about it from a friend or seen it on the news. You may have even experienced it before: the dreaded Zoom-bombing. It's when there is a disruption caused by an individual or group during a video conference call. Unfortunately – this is a reality that can deter a great live online learning experience regardless of which video platform is being used.
To drastically reduce the risk of Zoom-bombing at Canada Learning Code, we follow a three-stage check-in process:
When attendees arrive, they are automatically placed in the waiting room (now enabled by default for all Zoom meetings). This prevents uninvited internet denizens from bursting into the meeting.
Attendees are admitted in small groups into the main room where the host verifies their identities. Keeping only a small number of people in the main room with unverified attendees reduces the potential impact of a Zoom-bomber slipping in.
Once an attendee is verified, they are sent to a breakout room to await the start of the event. Verified attendees are then free to chat with each other without interfering in the check-in process.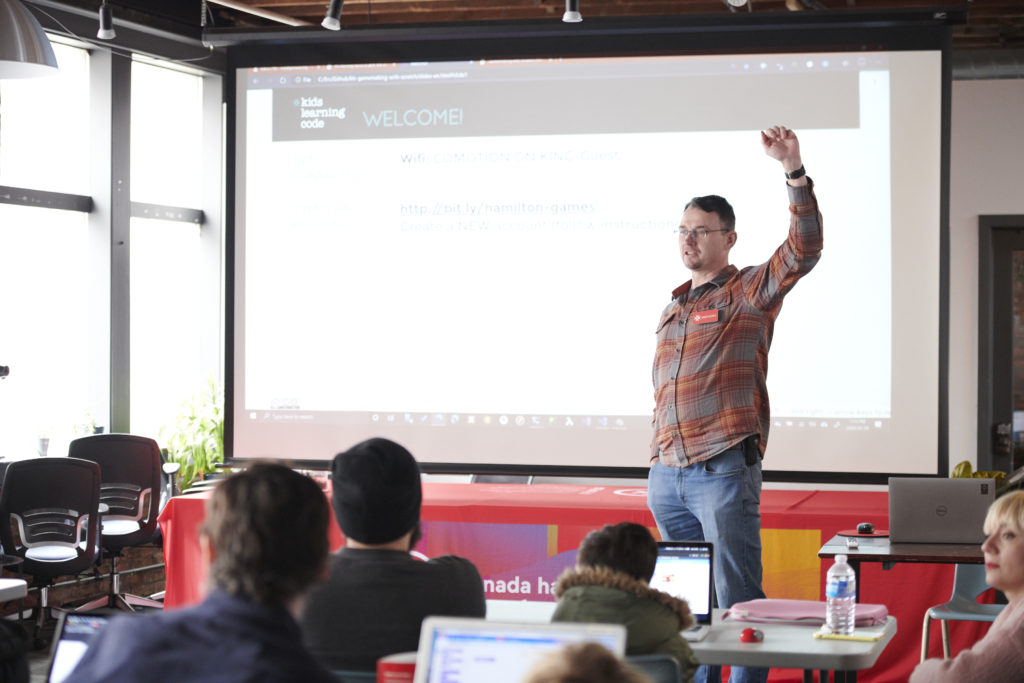 Take care of your bodies by pausing every 20 minutes
The Canadian Association of Optometrists recommends that everyone take care of their eyes by following the "20-20-20" rule; that is, every 20 minutes, we should take 20 seconds to look at something at least 20 feet in the distance. We've implemented this idea by incorporating stretch breaks into our workshops every 20 minutes. Here are a couple suggestions for how you can ensure stretch breaks are included in your events:
Write your lesson plans in 20-minute blocks
Set a timer for 20 minutes; when it goes off, take that as a cue to look for a good place to pause for a stretch break.
Encourage attendees to use their audio and video
Workshops can start to feel a lot like you're talking to yourself when all of the other screens are blank, and if the only thing your attendees see is you, it might feel more like a movie than an interactive experience. Encouraging your attendees to leave their videos on for the duration of the event will make the overall experience a lot more fun and engaging (hello, facial expressions!). Of course, keep in mind the individual comfort of your learners in mind; if they really aren't comfortable having themselves on video, it's important to respect that.
Final thoughts
We hope these suggestions can help you organize your own safe and enjoyable online experiences. If you'd like to tune in to see how we do it, check out one of our free online workshops!
Our workshops are available at no cost thanks to the individuals and organizations who invest in our work and share our vision: everyone in Canada should have access to the knowledge they need to prosper in our digital world. For a full listing of our amazing funding partners or to learn more about how to get involved click here.
Other Great Reads
Are you unsure about how to teach kids coding or where to begin? We understand the amount of preparation and stress it takes to prepare a computer science...

Learning about how Google autocomplete predictions work with our partner, Bluetrain We encounter this every day — we search for something on search e...

In 2022, we took a step back in consideration of what Canada Learning Code Week means to teachers and students around the country. We wondered: if student...