Opens in a new window
Opens an external site
Opens an external site in a new window
Teens Take on Hackathon Challenge During Canada Learning Code Week 2020
What exactly is a hackathon? It's an all-day experience for teens! We teach them about using problem-framing and problem-solving for real-world issues. Our theme for CLC Week 2020 focused on staying safe online. Teens researched the issue, developed potential solutions, and then built websites to present their ideas. Each hackathon combines tech with social issues with the goal to help them recognize the role tech can play in creating positive change. We chatted with Neyha, a Teen Ambassador, about her experience.
Tell us about yourself!
My name is Neyha, I am in grade 11 and live in Cobourg, Ontario. Cobourg is just a small town about an hour outside of Toronto. My favourite snack while coding is probably pears. They are delicious and give me the necessary energy for when I end up having to debug my code 30 times. Honestly, it's probably not the best choice of snack considering it can get pretty messy, so I wouldn't recommend eating them while coding.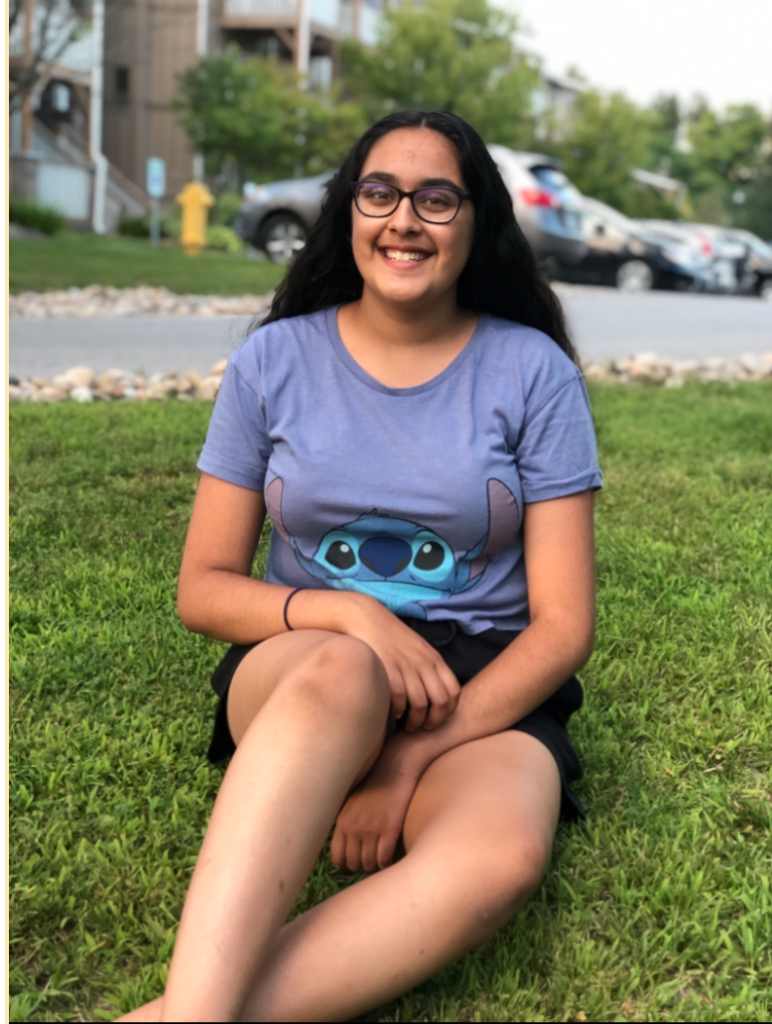 An all-day virtual hackathon. Wow. Tell us more about what that experience was like.
When I first heard about the hackathon, I was ecstatic! I was excited to push myself and be given a chance to put my skills to the test in a low-pressure environment. After the announcement of the hackathon in September, I started doing some independent practice with HTML and CSS, languages I had never used before. School picked up so I wasn't able to practice too much, but I was eager to test my skills and contribute to my group. The hackathon was incredible and I was very passionate about bringing my group's idea to life! Honestly, the event didn't even feel like a full-day experience as my team was rushing to finish some final details at the end, wishing we had more time!
Speaking of my team, the hackathon was a great opportunity to make connections with other Teen Ambassador Program members! Before the hackathon, there were 10-minute breakout room activities that allowed us to get to know each other. The Teen Ambassador Program has really brought together so many kindhearted and enthusiastic people that really make me feel part of a community.
What problem did you tackle?
My team explored the issue of how we might reduce the number of phishing scam victims. We were specifically thinking about very young individuals and senior communities. Considering that most people have a phone or email, almost everyone can receive multiple phishing scams on a daily basis. However, young children and older people can often take it too seriously and don't know how to deal with them.
Our idea was to create a chrome extension and app that would sort your emails and calls by possible scams. We foresaw the issue of our scam detection being flawed and decided not to automatically delete the email or block the number. However, before the call goes through, and before you can access the email, the user will receive a message highlighting how to detect and deal with phishing scams. For example, the program will warn the user to be wary of clicking any provided links as it is a tactic used by phishers, often overlooked by victims. We called our product Fishing for Phishing, which our amazing CLC mentor helped us come up with. Our project link is: https://fishing-out-phishing.glitch.me/ and at the bottom, we included a survey about individuals' personal phishing scam experiences so our team could learn more about the impact of phishing.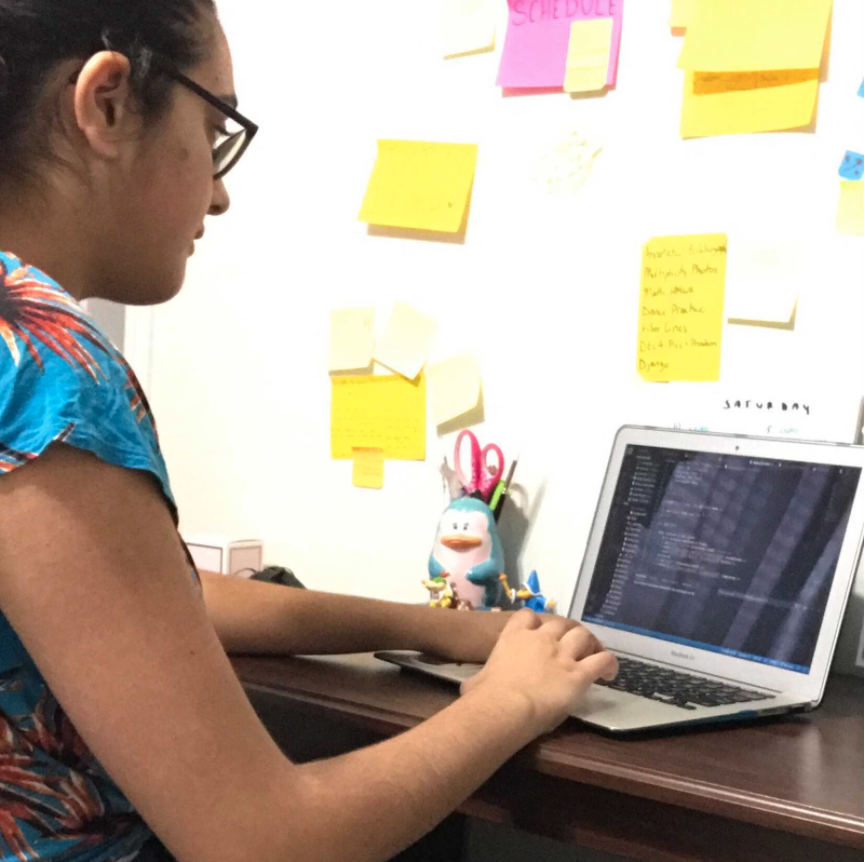 What was it like working on the same virtual project at the same time as other team members?
Working on a virtual project was easier than I expected, especially because one of my team members was very good at getting us organized. We had three pages and six of us on the team. We paired up and each pair worked on one page – one managed HTML and the other, CSS. I found that this worked really well! However, we did get a slow start to the project and were stressing out about timing near the end.
Afterwards, each group had one member of their team present their project. The other groups' presentations were amazing; everyone was so excited about their websites and all of them looked incredible. A lot of groups had interactive aspects which I thought were really creative. I was the person who presented for my group and I was really nervous but as always, the chat was full of love and I felt really great about it after!
I am participating in another hackathon in February hosted by GTA Hacks. Participating in this hackathon has made me much more excited and confident about February. If CLC hosted a virtual hackathon again, I would definitely participate!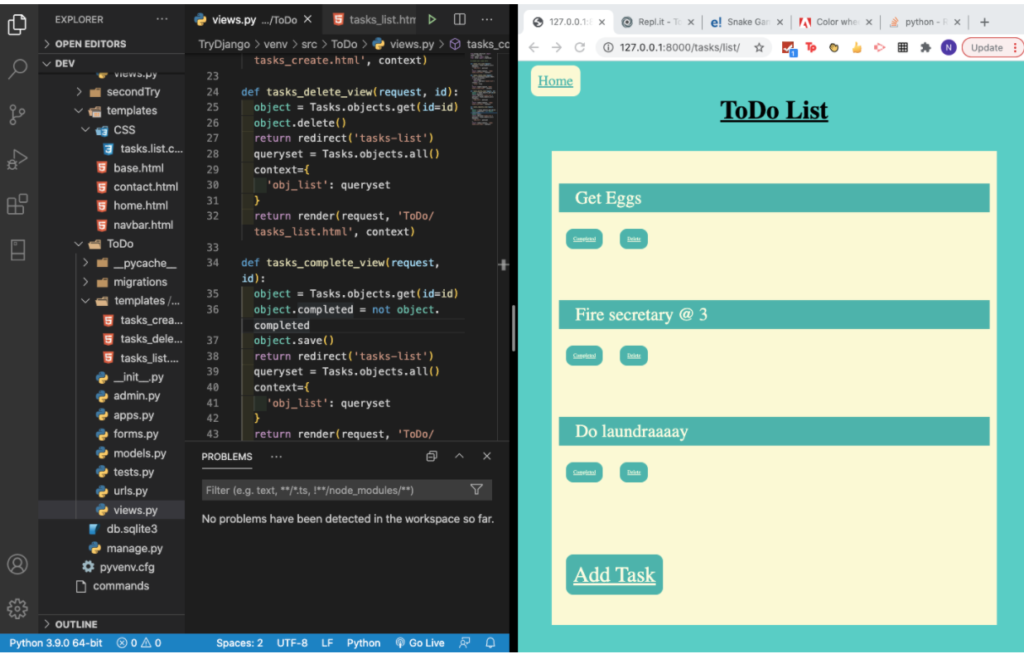 What's one piece of advice you'd give to teens thinking about studying computer science?
The only advice I'd have for teens interested in computer science is: don't compare yourself to others. There were some incredible coders at the hackathon and at times, it was hard to remember I'm a beginner and I should be proud of the progress I've made. It's really easy to compare yourself to others but really, you shouldn't be using their achievements as a measure and instead, look at your own improvements.
We all start at different times in our lives and we all go at our own pace. If you are interested in computer science, I would also encourage you to try and meet others with the same interest and get involved in some extracurricular activities because it really helps to cultivate both your skills and interest!
We would like to give a big shout out to our friends at Rogers and the Ted Rogers Community Grant for supporting our Teens Learning Code program! Your support ensures we continue to promote diversity in STEM and equip learners to become creators – not just consumers – of technology. Thank you Rogers for your commitment to learners like Neyha!
Other Great Reads
Are you unsure about how to teach kids coding or where to begin? We understand the amount of preparation and stress it takes to prepare a computer science...

Learning about how Google autocomplete predictions work with our partner, Bluetrain We encounter this every day — we search for something on search e...

In 2022, we took a step back in consideration of what Canada Learning Code Week means to teachers and students around the country. We wondered: if student...