Opens in a new window
Opens an external site
Opens an external site in a new window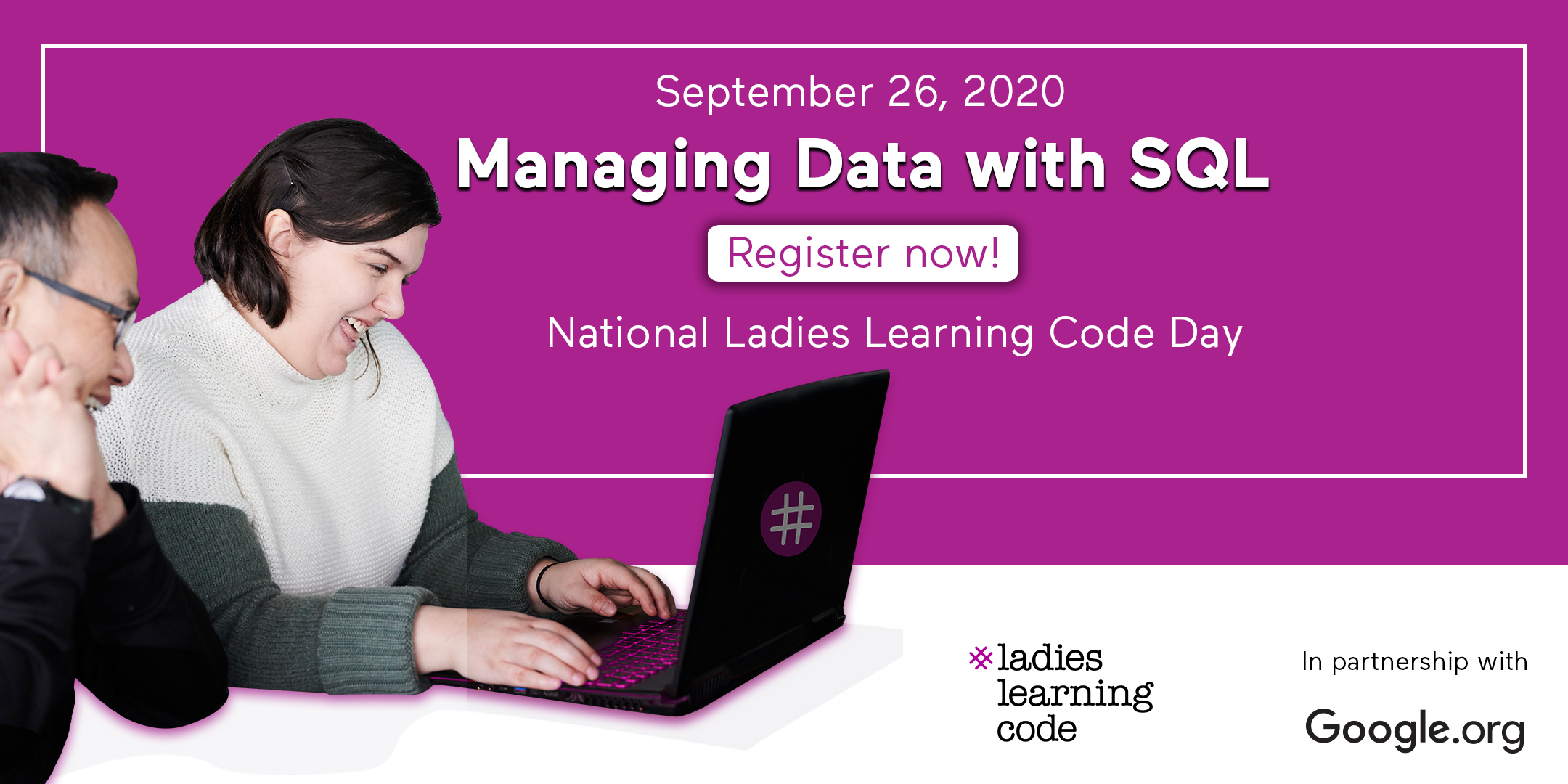 What is National Ladies Learning Code Day?
National Ladies Learning Code Day is our signature event dedicated to teaching adults across Canada new coding concepts and digital tools to prepare them for the ever-changing digital landscape. This year we're excited to teach SQL!
Join us virtually on September 26, 2020, to learn how to use SQL to make data-driven decisions related to sales, marketing, customer base, finance, health care and more.
SIGN UP FOR A WORKSHOP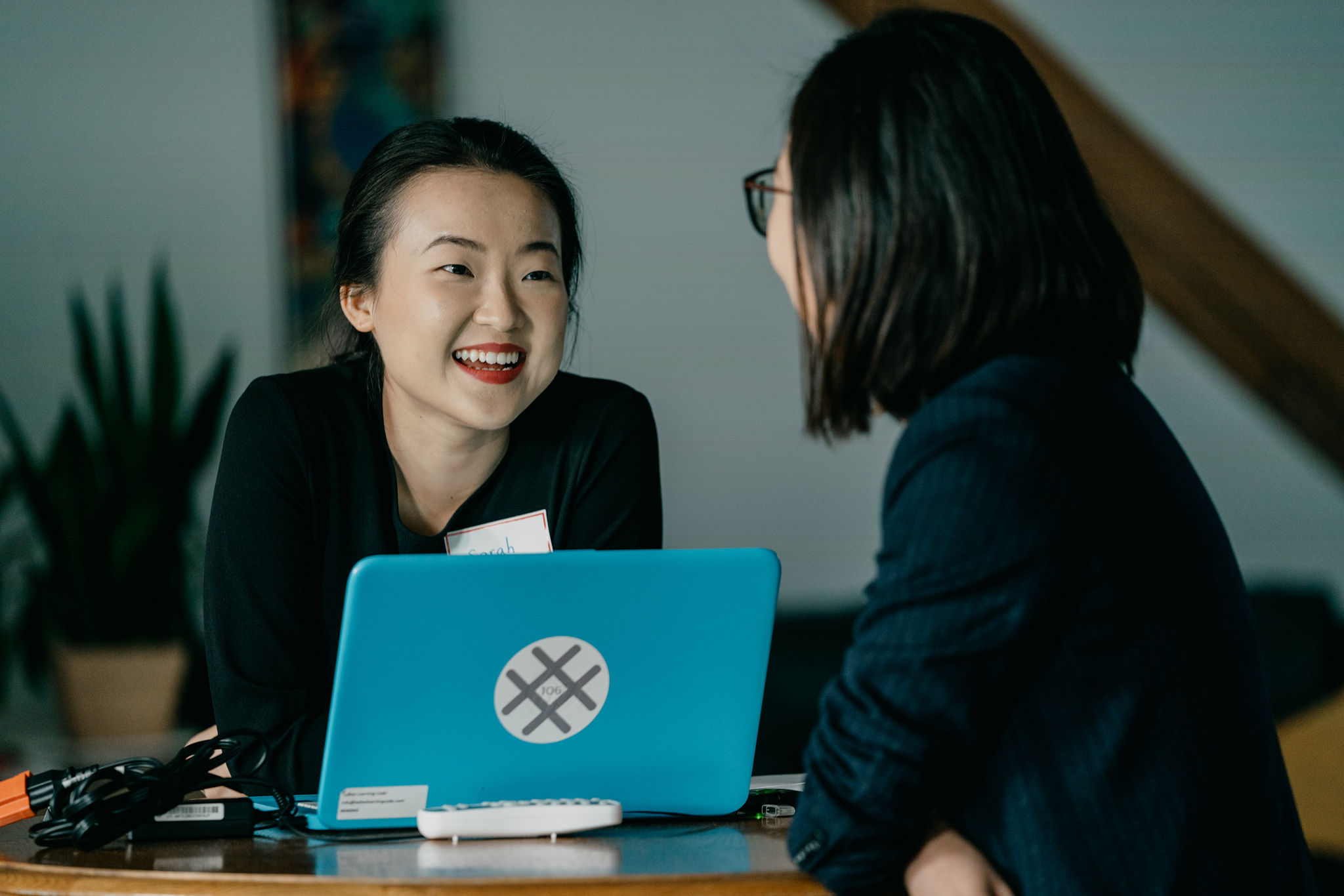 About #llcCodeDay 2020
For many adults currently in or entering the workforce, COVID-19 has created some very unique challenges. We can help! Our goal is to empower learners – you – during these tough times by creating opportunities for you to upskill.
This year is our eighth annual National Ladies Learning Code Day and it will be completely virtual! No matter where you're located, you'll have the opportunity to learn SQL with us, live and online. True to all of our experiences, Managing Data with SQL workshop will be social, collaborative, hands-on and project-based. Being able to use SQL means you'll confidently work with and manipulate data, giving you additional value at work. We'll analyze real data from the Canadian government, which helped shape Canada's newly updated Food Guide!
What is SQL?
SQL isn't just for jobs that require technical skills – it can be useful in so many different roles. SQL is a language that communicates with databases like Microsoft Excel, Google Sheets and other sector-specific databases (e.g. healthcare, government, retail, etc.). By the end of the workshop, you'll be able to quickly find and organize data you need and make data-driven decisions. 
Curious about what you can do with SQL? Check out this video snippet from our pilot workshop!
Why Should You Participate?
Learn a new digital tool
SQL will enable you to better understand your data! It also has transferable coding concepts so it's a great beginner language to help build your foundation for learning other coding languages!

Up your data management game
Right after the workshop, you'll be able to manage and manipulate data with SQL! Make valuable data-driven decisions and share your newly developed skills with your team.

Make connections and continue learning
Meet other like-minded learners and build your network! You may find that others are in a similar position as you in the workforce – whether by role, searching for a new job or looking for a complete career change.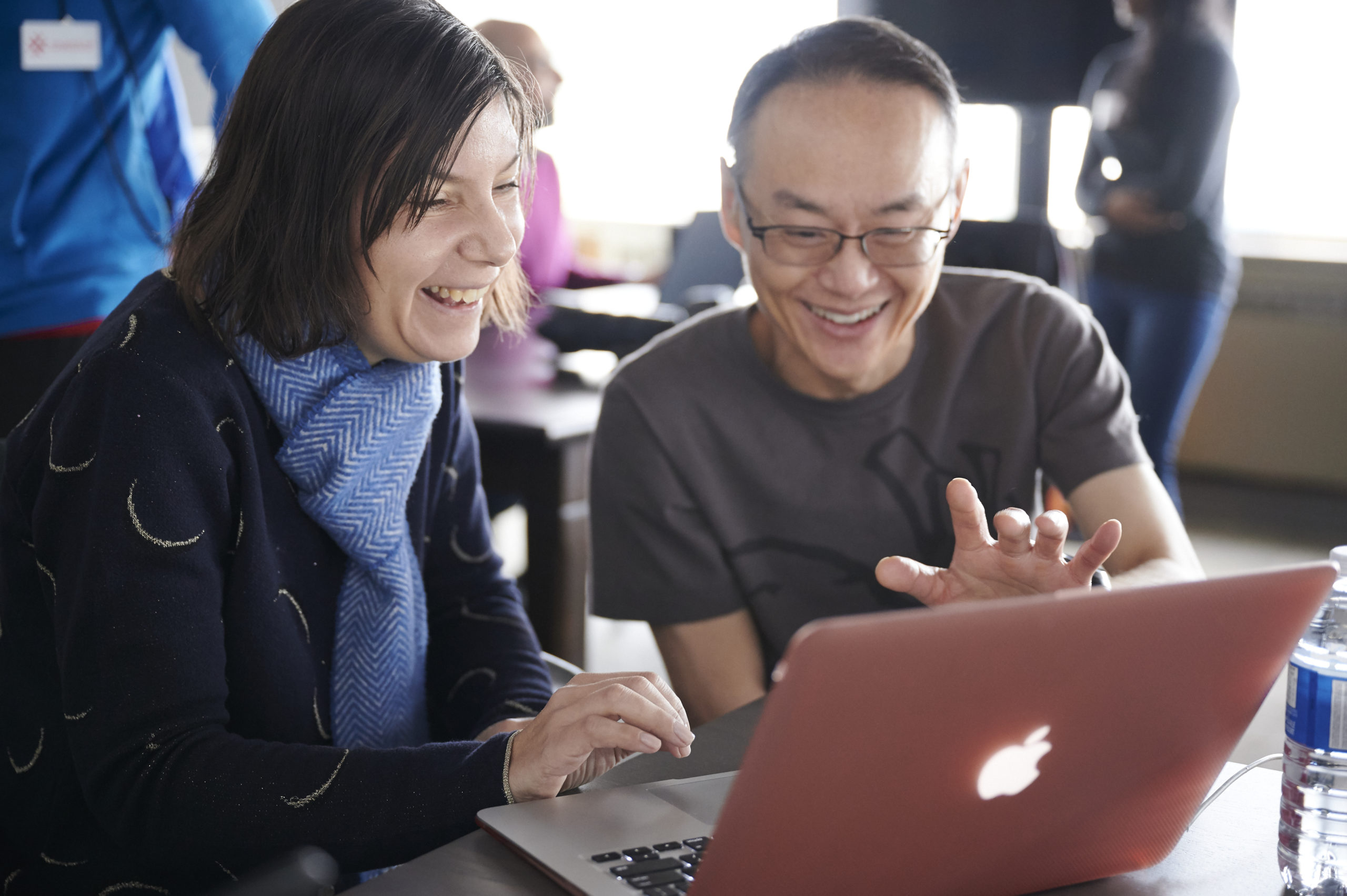 What Will You Learn?
Learn what data, databases and SQL are
Search for text and keywords
Find the desired data and order it logically
Group data into categories
Calculate simple statistics
Join together related data
Follow us on Instagram
Follow As We Learn Together