Opens in a new window
Opens an external site
Opens an external site in a new window
Meet Caroline, a Digital Skills for Entrepreneurship Learner Who Decided to Take Control of Her Career During the Pandemic
The unprecedented global pandemic seemingly came out of nowhere and impacted people across the globe. Many lost their jobs while others moved to remote working and picked up full-time parenting. It's undeniable – most people had to adjust their day-to-day lives in one way or another. It's been almost a year since we started figuring out our 'new normal' and folks are finding new ways to continue learning and combining their passion with their career, like Caroline!
Tell us a bit about yourself.
My name is Carrie Chisholm. I'm a Toronto-based artist who spends as much time as I can in the studio creating art through drawing and painting.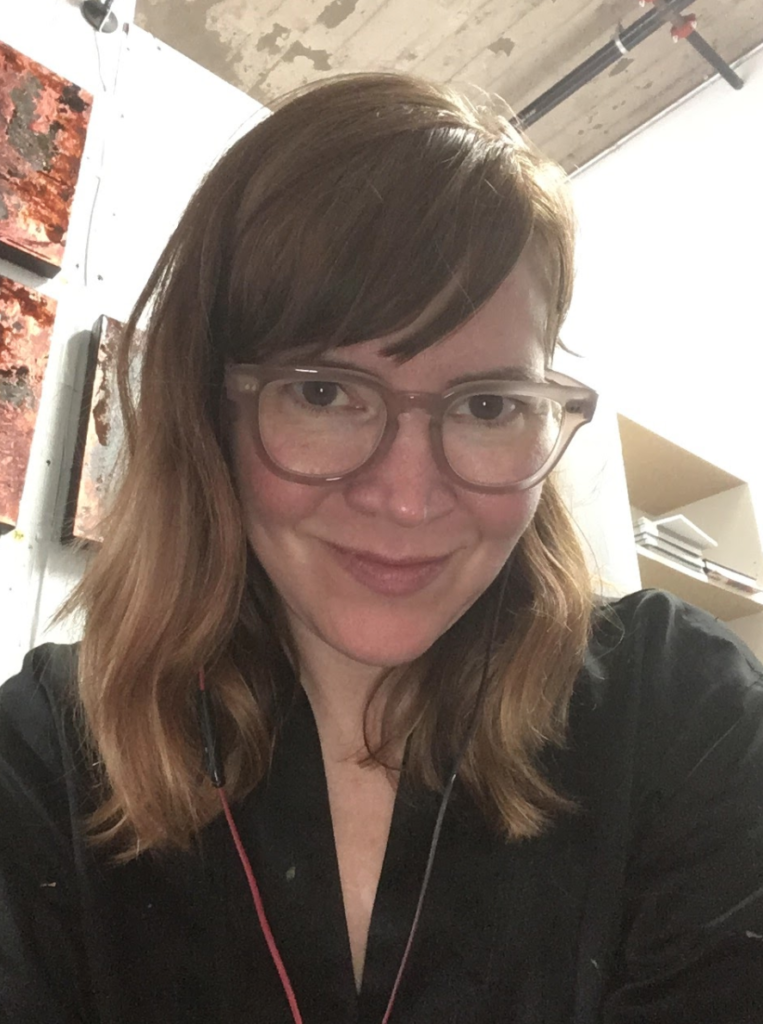 Is this the first time you've taken a workshop with us?
Yes! I thoroughly enjoyed attending the Digital Skills for Entrepreneurs course through Canada Learning Code. I wasn't sure what to expect from an online course of this nature, but the format did not prove to be an inhibitor to the learning process.
Why did you decide to take Digital Skills for Entrepreneurship with us?
Like many, my employment status has been affected by the pandemic. I've spent the past year working freelance and contract positions in an attempt to get by. I have long procrastinated about enhancing my online artistic presence, wanting to create a consistent brand but have not had the clarity or guidance to know where to start.
The arts industry has also been hit hard by the pandemic, and there are no safe physical spaces/opportunities for artists to showcase their work. This course came along at a key moment, the time felt ripe for me to take control of my future, instead of waiting to be magically discovered.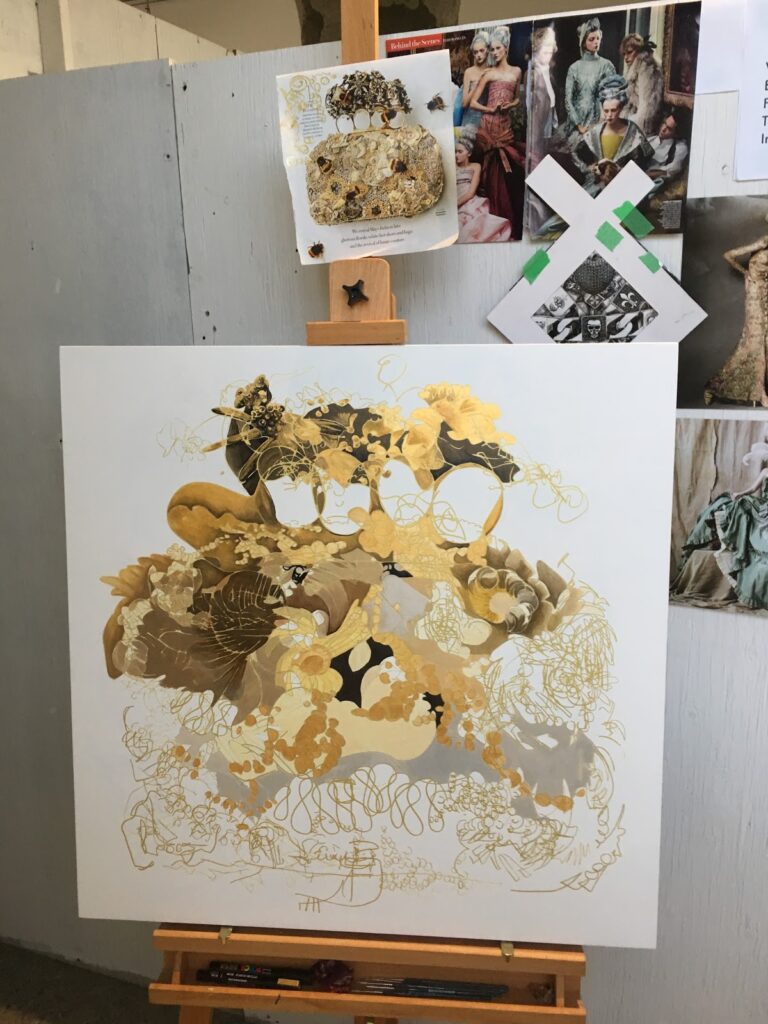 What was your experience like with the course?
The course provided me with instructors who were an engaging and supportive resource to realize my goals, along with a supportive community of like-minded, entrepreneurial women who were going through a similar transition. The instructors brought a sense of humour and candor to their role, playing off of each other in an entertaining way. The course also gave my day structure, which it had been lacking, it also provided me with a sense of greater accountability. I felt like I owed it to myself and those in the group who had invested in the experience to be an active participant and get the work completed that was assigned.
Which workshop was your favourite? Why?
My favourite course was 'Digital Tools for Branding'. I had never thought of my practice as something that could be branded, but this segment led me to consider my own values while examining those of successful companies. I enjoyed going through the examples of successful brands and their evolution over time.
What was your biggest "A-HA!" moment?
My biggest "A-HA" moment took place while building a new website in WordPress. I had stated to the instructors that although I had prior experience with the content management system, I found it 'fairly intuitive', which is to say not entirely intuitive. I found that by going through the steps of building a site, starting from scratch, that the system made more sense. I had a greater understanding of the relationship between the system's frontend and backend platforms. 
What will you do with what you've learned? How will DSE help your business?
I have been better able to define myself as a business and what sets my offerings apart from others through this course. I have also learned that networks can be created out of seemingly nowhere. You never know when or where you will meet people whom you can learn from and contribute to.
What's one thing you want to share with any future learners who might be thinking about taking the Digital Skills for Entrepreneurship course?
It sounds cliche, but you really do get out of it what you put into it. Go into the experience with an open mind and be prepared to participate. It is a safe space for learning.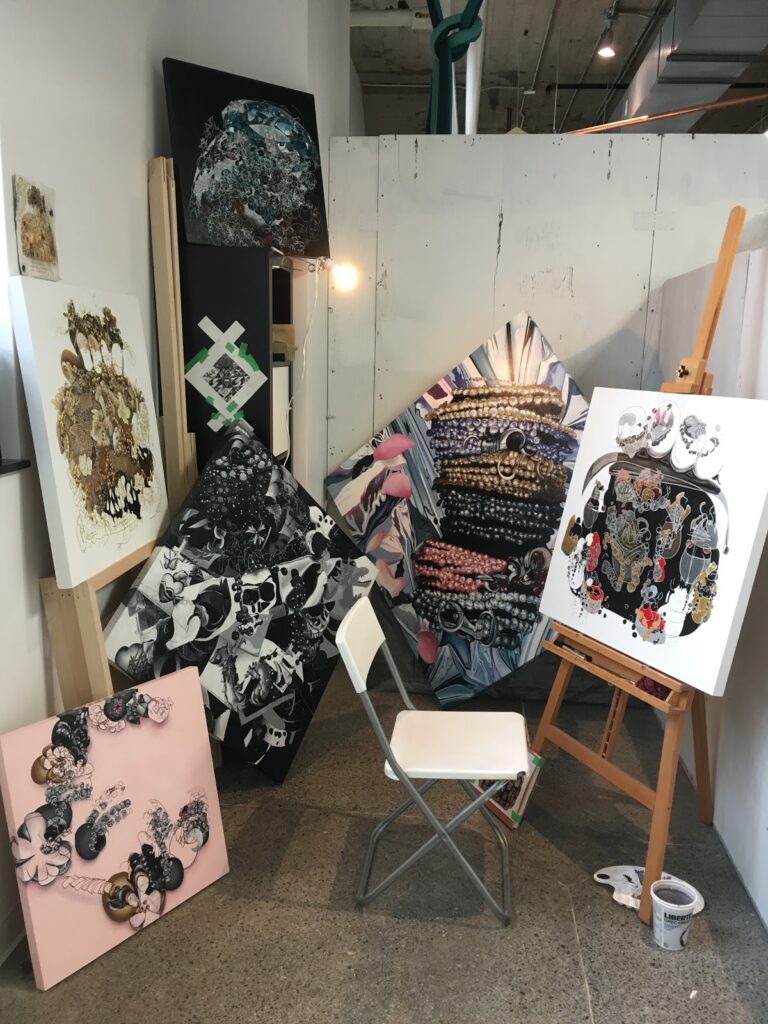 We would like to give a big shout out to our friends at Google.org for their support of the Digital Skills for Entrepreneurs Program! Especially through these challenging times, the DSE program has provided learners with the tools and skills to pursue their ideas and grow their businesses.Thank you Google for your commitment to learners like Caroline, and sharing our belief that digital skills are tools for empowerment.
Other Great Reads
Are you unsure about how to teach kids coding or where to begin? We understand the amount of preparation and stress it takes to prepare a computer science...

Learning about how Google autocomplete predictions work with our partner, Bluetrain We encounter this every day — we search for something on search e...

In 2022, we took a step back in consideration of what Canada Learning Code Week means to teachers and students around the country. We wondered: if student...