Opens in a new window
Opens an external site
Opens an external site in a new window
Introducing the Code Mobile Monthly Blog:
Stories, Learnings and Exciting Updates from the Code Squad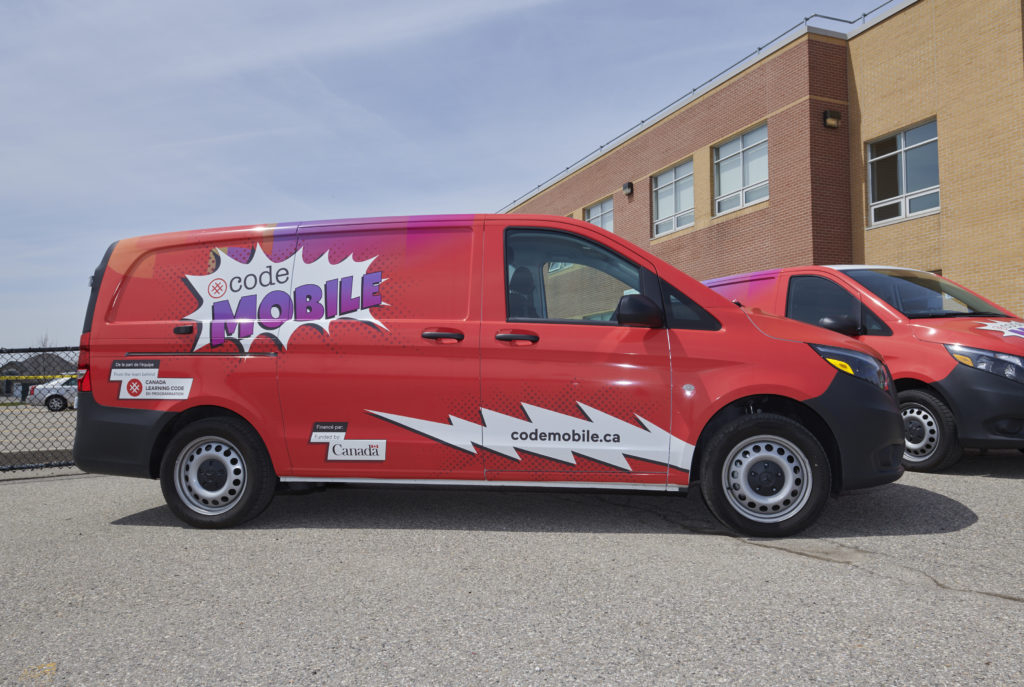 If you've seen a large, bright red van (or teal, if you live in the Greater Toronto Area!) splashed with vivid purple accents and white lightning bolts, then you've likely spotted the Code Mobile in your neighbourhood.
For the past year, 14 Code Mobiles have been travelling to diverse communities, all across the country, delivering free, engaging, and critical tech education to youth. Our national troupe was preceded by just one Code Mobile — a larger than life and well-loved camper van that inspired countless comparisons to Scooby Doo's Mystery Machine — driving coast-to-coast to deliver impactful coding experiences.
Our original road trip with one van proved to be a success, and validated the hunch that there was a need for hands-on, collaborative, and accessible coding workshops directly delivered in the places where young folks come together — be it schools, community centres, libraries, summer camp grounds, and anywhere else you could imagine.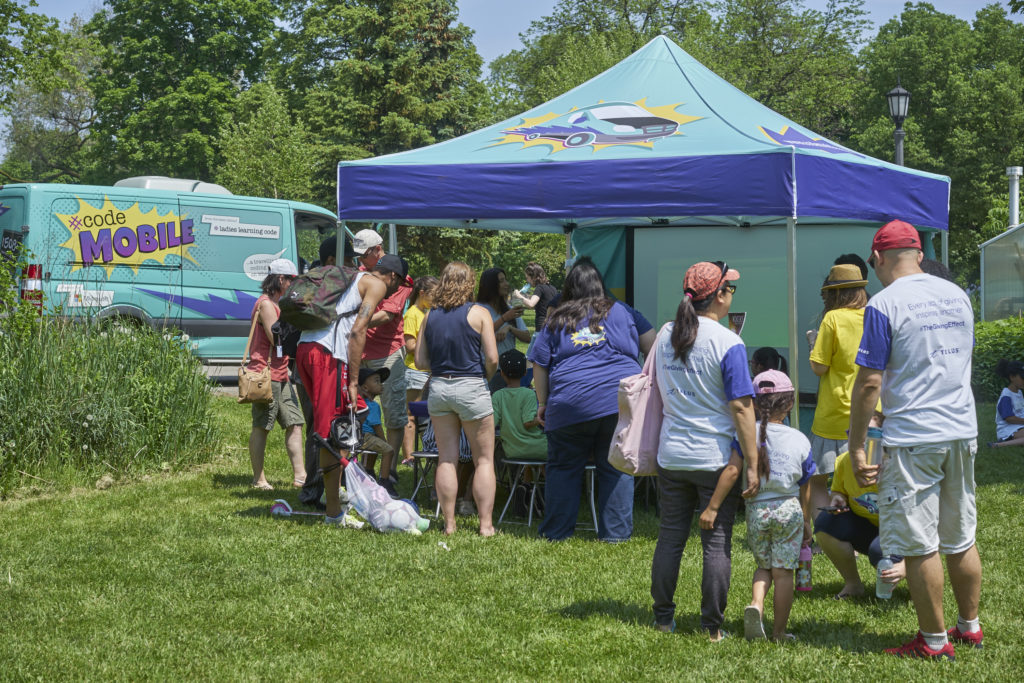 During our 2016 road trip, our beloved OG Code Mobile delivered countless community tech fairs all across the country.
And more so, our first year of full national operation with an empowered and excited fleet blew those expectations out of the water. Our team was inundated — in the best way possible — with thousands of requests from excited teachers, community leaders, parents, and young people.
We set up in parking lots to run ad-hoc tech fairs. We took over school libraries teaching entire student bodies, and hosted Professional Development workshops for teaching staff looking to inject tech education into their classrooms.
It's safe to say that on the Code Mobile, we've been able to do a lot, and in 2019, we'll be doing so much more. In the coming months, we will no longer just be working with youth, but will be introducing workshops and programs for adult learners, alongside a renewed focus on delivering meaningful experiences to teens and teachers.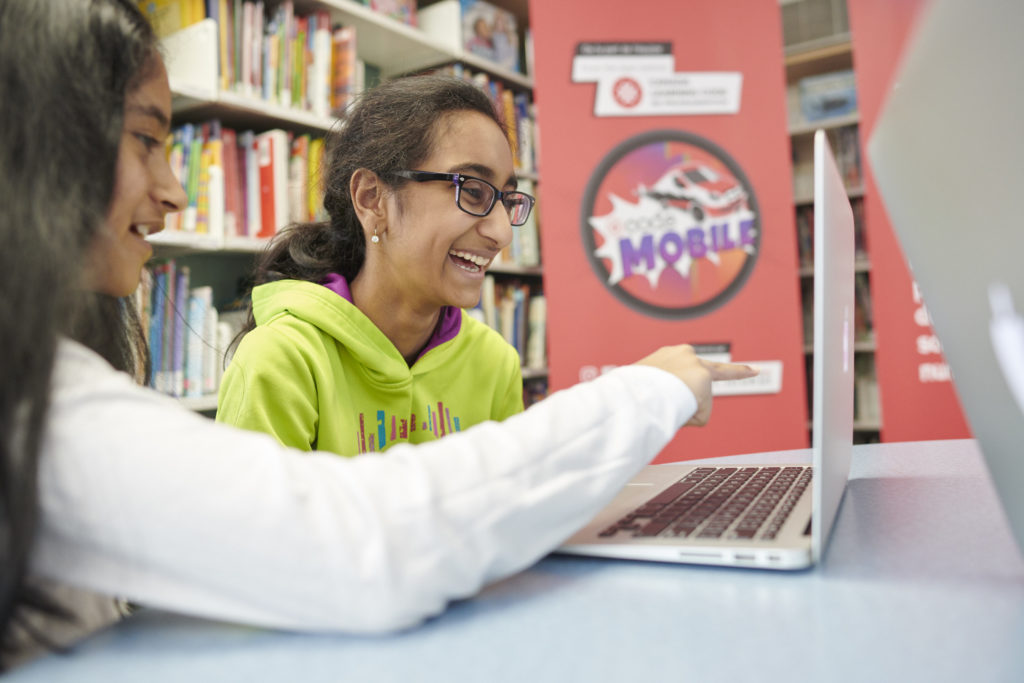 To learn more about our different programs and request a visit from your local Code Mobile, head to www.codemobile.ca.
Along our journey so far, we have experienced so many magic moments, met inspiring leaders, and taken part in some really cool initiatives — all for the love of code, and most importantly, with the belief that every person should have the opportunity to develop critical digital skills.
As a way to share these moments of joy, discovery, and learning, and highlight the exciting things that are coming down the pipeline, we're starting a blog to bring the things that the Code Mobile learns on the road, onto the web and into your homes.
Once per month, we'll be publishing a new blog post written by a different member of our wonderful Code Squad. In other words, you'll be hearing from the very folks who lead Code Mobile operations in their regions and we cannot wait to share more of our journey with you all.

If you're interested in learning more about the Code Mobile or would like to request a visit for your community, head to our website www.codemobile.ca! Follow us on Instagram at @thecodemobile to follow our national team's adventures.

Other Great Reads
Are you unsure about how to teach kids coding or where to begin? We understand the amount of preparation and stress it takes to prepare a computer science...

Learning about how Google autocomplete predictions work with our partner, Bluetrain We encounter this every day — we search for something on search e...

In 2022, we took a step back in consideration of what Canada Learning Code Week means to teachers and students around the country. We wondered: if student...