Opens in a new window
Opens an external site
Opens an external site in a new window
How a Stage Manager Built Her First Website With Canada Learning Code
Our workshops are designed for beginner coders so we meet a lot of folks from different professional backgrounds! We're always blown away by the enthusiasm that learners bring to our experiences – it's part of what makes each one so unique. We love getting to know our learners, like Loralie!
Can you tell us a little bit about yourself?
My name is Loralie, and I live in Toronto. I work in the theatre industry as a stage manager and get to work in a lot of different cities across Ontario. Aside from theatre, I'm really interested in animals, video games, and watching too much Netflix when I should be doing something productive.
Why did you decide to learn how to code now?
This was my second try at coding. I've taken one other online workshop where the instructor walked us through how to make a specific webpage, so this session was the first time I made a website with my own choice of content. I decided to start learning because coding has always been an interest in the back of my mind, but I've never had time to invest in it until now.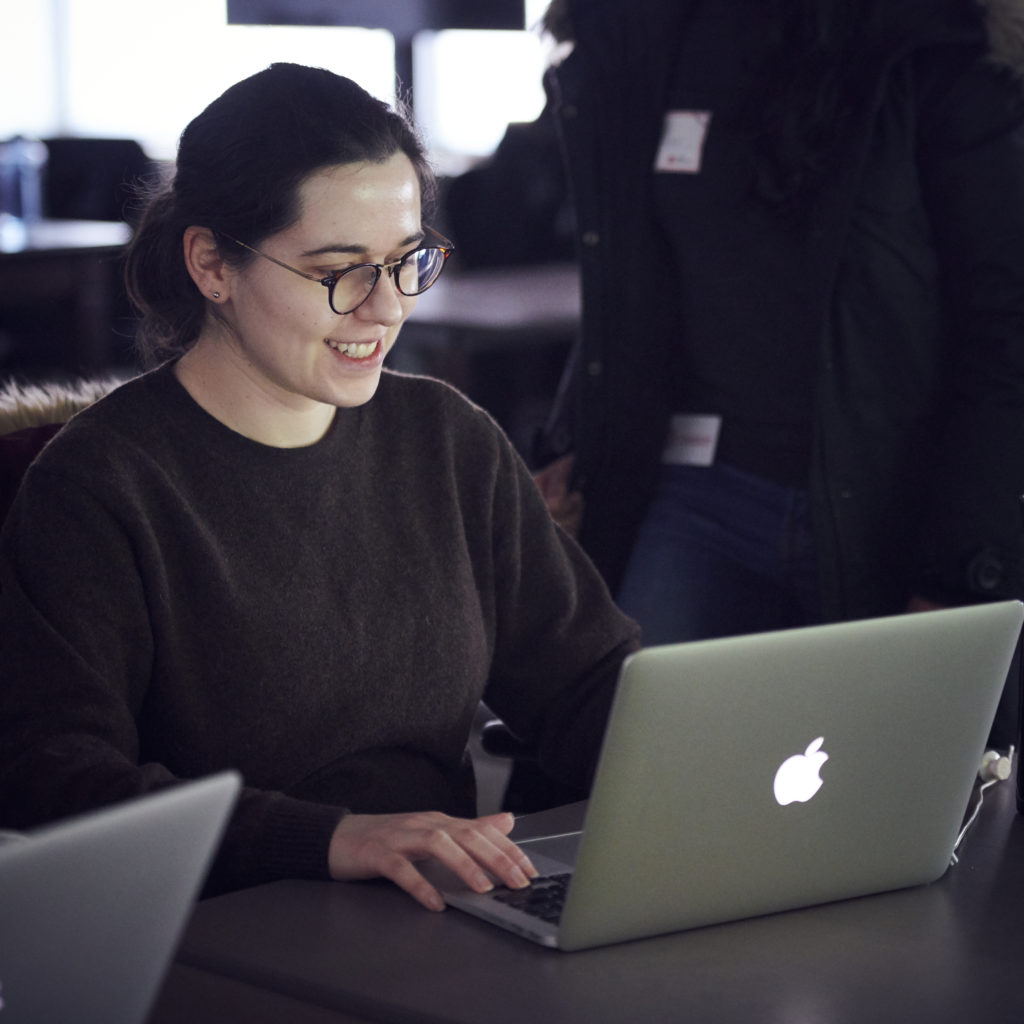 Why did you decide to take a workshop with Canada Learning Code?
My sister, Becky, is a web developer and has mentored for Ladies Learning Code in the past. Earlier this year, she recommended I go to some of the in-person sessions, but I could never fit it into my schedule. When I found out online ones were now available, I jumped at the chance! I also really liked the inclusive and friendly atmosphere Canada Learning Code promotes.
What went well during the workshop?
Everyone was very friendly and inclusive, which made the whole workshop go quite well. When I signed up for the session, I expected it to be just text chat communication with the instructors and participants, but the encouragement to talk over microphones made it so much easier to discuss our projects.
At Canada Learning Code, we believe in a learning environment that promotes collaboration! Our team of instructors and mentors are here to help you with any and all questions you have about what you're learning. You'll leave the workshop feeling confident in your new skills AND you can use them right away!
What challenges did you experience during the workshop?
Unfortunately, we experienced some technical trouble towards the end of our session because Glitch was running very slow, and at times not at all. Our mentor introduced us to another site that we could transfer our work over to if Glitch was giving us a hard time, so that helped solved the issue… and introduced us to another website to code with!
How did it feel to build a website for the very first time?
It felt really good! I went into the workshop having no idea what I was going to make. I decided to try and make something that'll make people laugh. Seeing the final result and being able to share it with friends and family was very satisfying.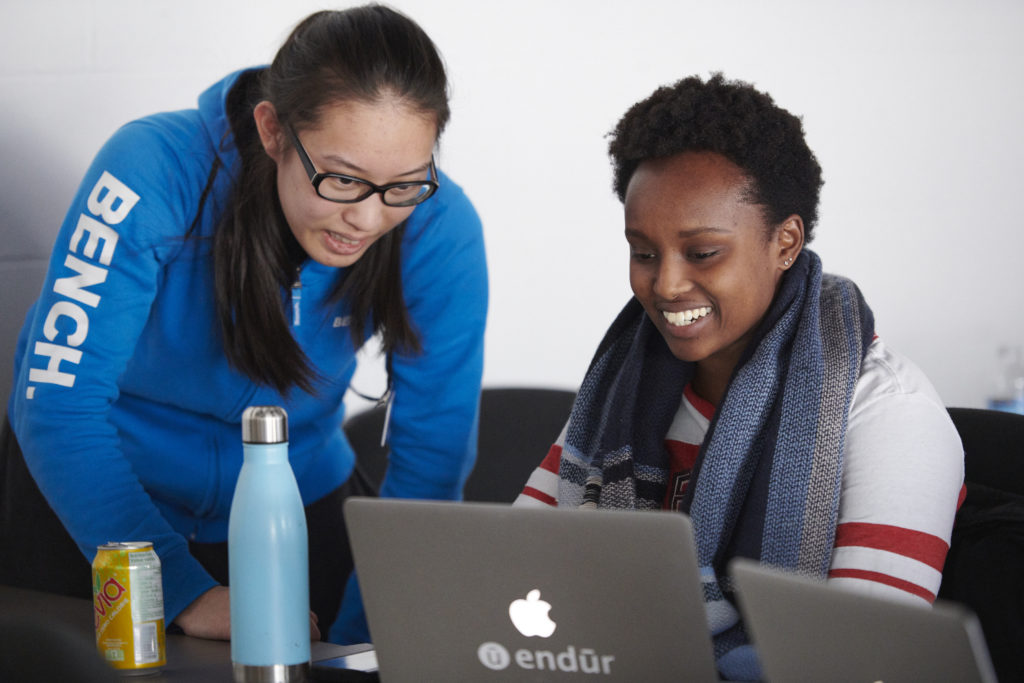 You mentioned you worked on your website with your sister, a developer, after the workshop. Can you tell me what drove you to continue your project?
Honestly, it was just for fun! I was excited to show my sister my website since she does this professionally, and I knew that there were more things that I could do to make it even prettier. Since two people can work on a project at the same time using Glitch, it created a nice opportunity for us to have some sister-time while coding together.
All of our workshops are project-based! This means that you'll walk away with something you've created. We love seeing our learners' projects and it's incredible to see projects continue to evolve.
What will you do with what you learned during the workshop?
I plan on applying to some more intensive web development courses to learn even more. I'm going to apply for the web development course at Juno College through the Pathways to Tech program, and I will do more free workshops in the meantime.
Thanks to our partnership with Microsoft Canada and Juno College, 65 Ladies Learning Code participants can continue to learn web development for free with the scholarship! Find out more about the opportunity.
Did you enjoy the workshop? What was your favourite part?
I did enjoy the workshop. My favourite part was just making myself laugh while finding silly jokes and the pictures of the animals.
Did you feel comfortable asking questions? Were you able to get answers to all of them?
I felt very comfortable asking questions. The breakout session really made space for it. And hearing other people ask questions made me feel more at ease. All of my questions were answered, except for the ones I didn't articulate quite right due to my lack of knowledge in coding terminology. I'm sure I could have taken more time with my questions to get exactly what I was looking for, but since I knew I could ask my sister I wanted to leave space to the other participants to ask their questions.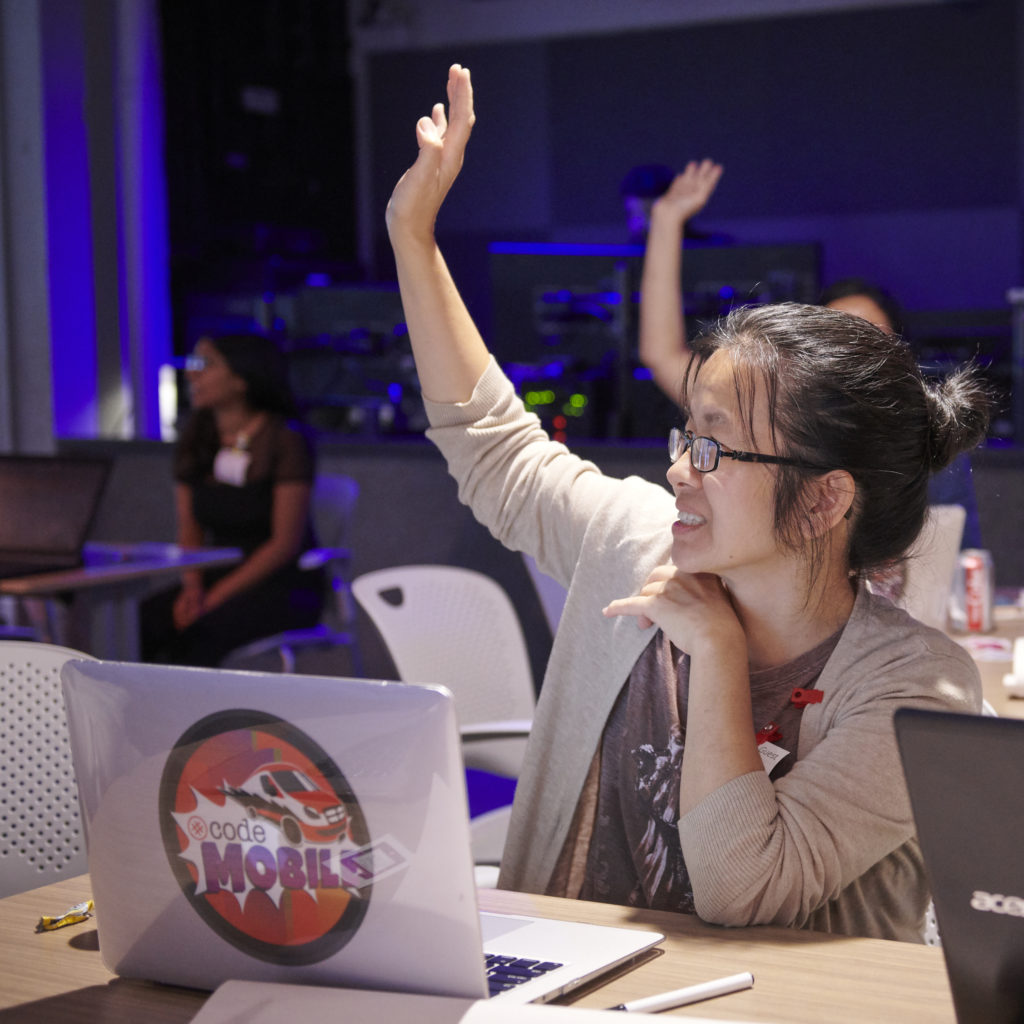 Our workshops are highly social! This means working together in small groups which gives you a chance to get to know other learners in your workshop and building connections.
Start your learning journey today and build your own digital connections! Sign up for a live online experience.
We would like to give a big shout out to our friends at Microsoft for their support of the Pathways to Tech program! Microsoft is committed to digital skill development and beyond supporting orgs like CLC they've developed amazing resources that anyone can use to continue learning – check them out here: aka.ms/Skills . Thank you Microsoft for your commitment to learners like Loralie, and sharing our belief that digital skills are tools for empowerment.
Other Great Reads
Are you unsure about how to teach kids coding or where to begin? We understand the amount of preparation and stress it takes to prepare a computer science...

Learning about how Google autocomplete predictions work with our partner, Bluetrain We encounter this every day — we search for something on search e...

In 2022, we took a step back in consideration of what Canada Learning Code Week means to teachers and students around the country. We wondered: if student...