Opens in a new window
Opens an external site
Opens an external site in a new window
Girls learn about Artificial Intelligence and Machine Learning to make an impact on cyberbullying
We celebrated our seventh annual National Girls Learning Code Day – a day dedicated to empowering girls from coast-to-coast-to-coast to learn and use digital tools to make a difference on a cause they care about.
This year, on June 20th, 2020, we decided to focus on cyberbullying. Armed with the facts that 1 out of every 5 youth in Canada experience some form of bullying and 1 out of every 6 youth in Canada participate in cyberbullying, we knew we had to do something to drive awareness and affect change. We were thrilled that our partners, Scotiabank and Sunlife, were as excited as we were to ignite change in the digital space.
In our first-ever virtual signature event, we turned our attention to teaching girls how to train anti-cyberbullying assistants and where to find resources when faced with cyberbullying (huge thank you to our friends at Kids Help Phone and Telus Wise). We taught 6 workshops and we're excited to share that our first set of tickets sold out in less than 48 hours!
The turnout on National Girls Learning Code Day was amazing. We received supportive videos from The Honourable Bardish Chagger (Minister of Diversity and Inclusion and Youth), The Honourable Navdeep Bains (Minister of Innovation, Science and Industry) and Elissa Strome (AVP Research and Executive Director, Pan-Canadian AI Strategy), each sharing warm welcomes to learners joining us for the day. Elissa Strome even participated with her daughter!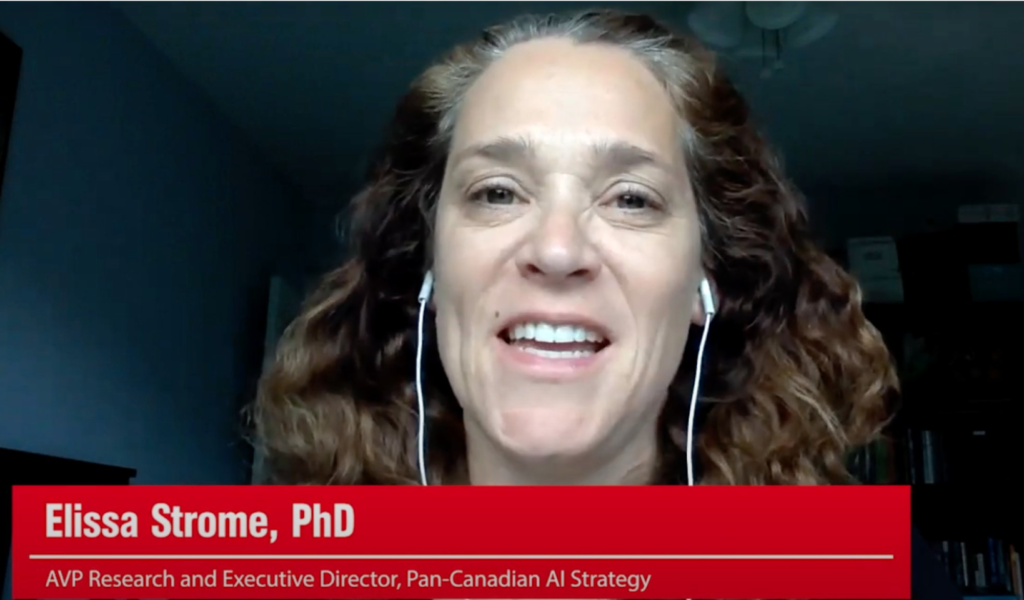 Kudos to the Canada Learning Code team for an excellent program in honour of National Girls Learning Code Day. I had the pleasure of participating with my 10-year old daughter and found the program to be perfectly geared to the age group, provided an amazing hands-on learning experience and support in their virtual delivery model, and allowed the girls to experience directly how machine learning works and how it can be applied to important social issues. My daughter now says she wants to change the world through code!

– Elissa Strome
We had 100+ learners tune in from eight different provinces and our hashtag, #glcCodeDay, had almost 3 million impressions! We also had an awesome time chatting with Global News about the importance of digital literacy skills when it comes to complex social problems like cyberbullying.
There were so many magic moments like three girls who were complete strangers at the beginning of the workshop – all joining from different cities – eventually learn that they all love Roblox! Another one of our favourites is seeing girls jump at the opportunity for a photo op with our incredible Code Mobile team.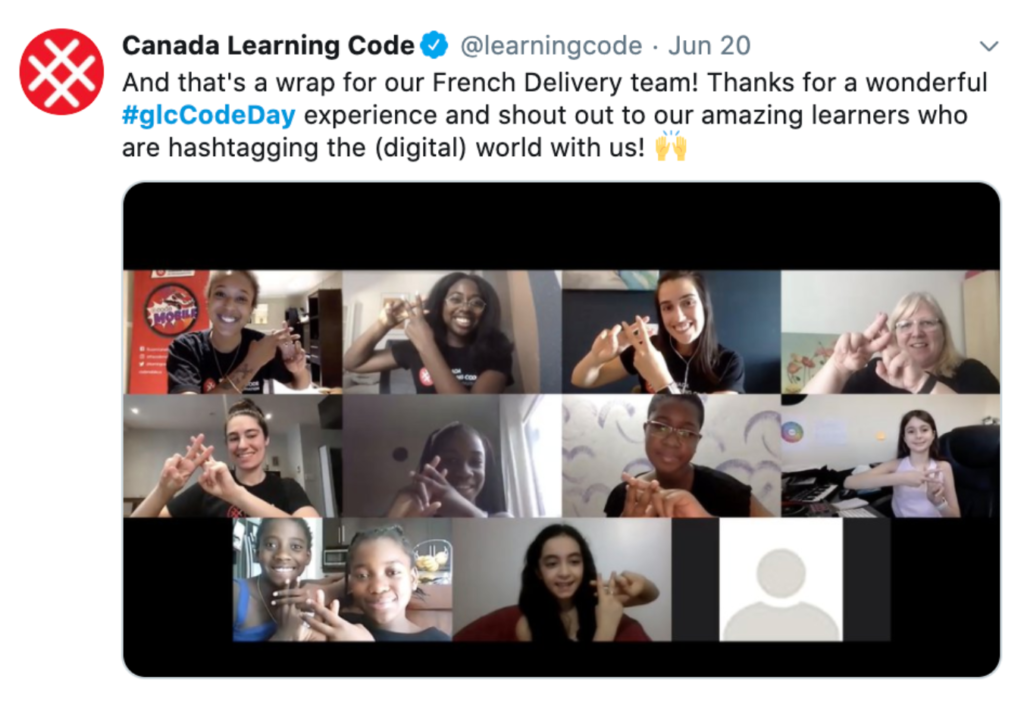 A special thank you to the 25+ incredible mentors who joined us to help bring the day to life! Without the dedication of our enthusiastic volunteers, National Girls Learning Code Day just wouldn't be the same!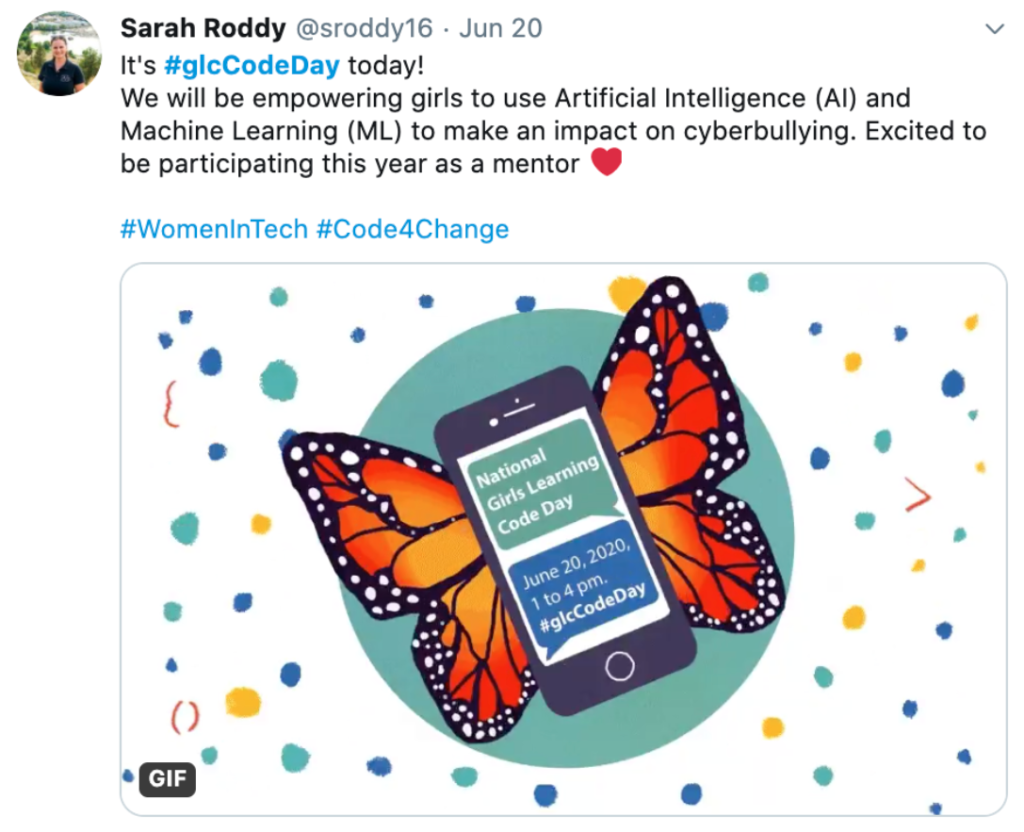 And finally, a special, massive, Canada Learning Code thank you to our learners – girls AND their parents/guardians! We loved seeing siblings learn together and bond, new friendships being developed and anti-cyberbullying assistants being trained. Thanks for making this another great #glcCodeDay for the books!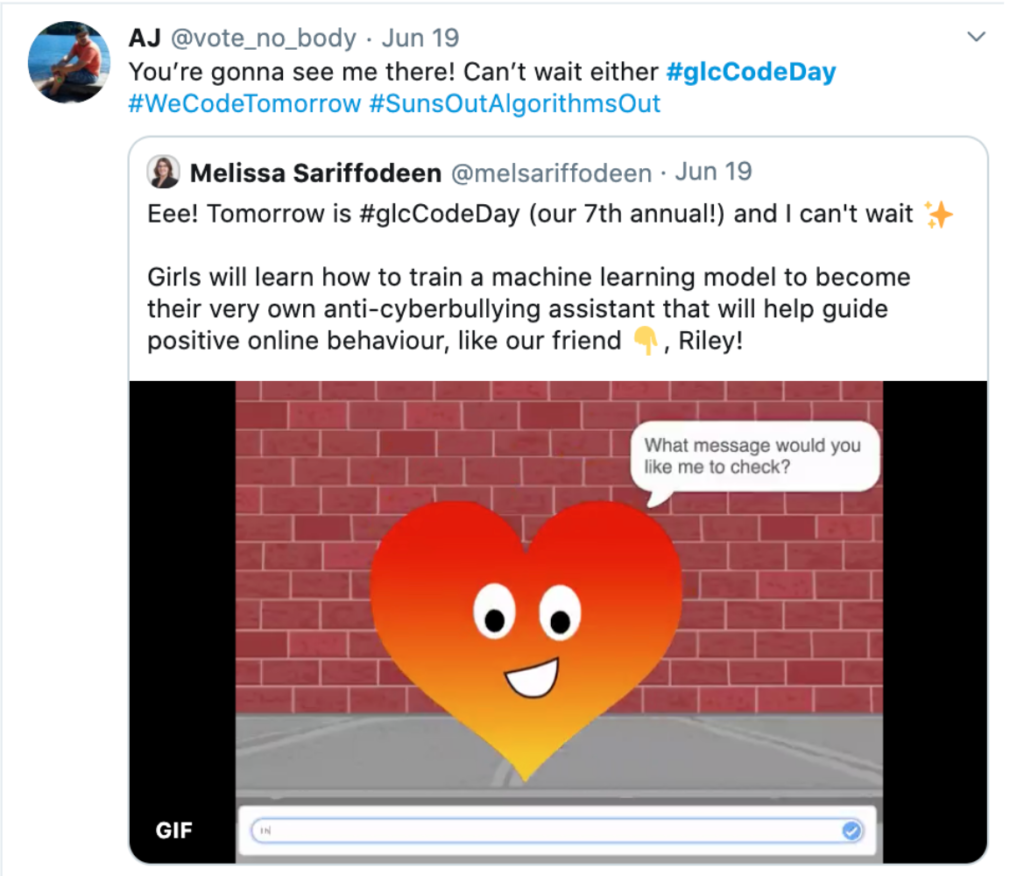 Didn't get a chance to join us for National Girls Learning Code Day? Sign up for our mailing list to be the first time know when new workshops become available, like this one! You can also check out our experiences page to see what's currently available. We hope to see you online soon!
Other Great Reads
Are you unsure about how to teach kids coding or where to begin? We understand the amount of preparation and stress it takes to prepare a computer science...

Learning about how Google autocomplete predictions work with our partner, Bluetrain We encounter this every day — we search for something on search e...

In 2022, we took a step back in consideration of what Canada Learning Code Week means to teachers and students around the country. We wondered: if student...