Opens in a new window
Opens an external site
Opens an external site in a new window
Face to Face with a Canada Learning Code Instructor
Our 250+ volunteer educators across Canada all have one thing in common — a passion for teaching computer science to learners. We sat down with Allen, a CLC instructor, to hear more about his experience. Not surprisingly, his enthusiasm came through loud and clear, as did his commitment to sharing his knowledge with others.
Tell us about your tech background.
I was born and raised in Canada and studied computer science at Waterloo. It was a great school, but at the time, I wasn't entirely sure who I was or what I wanted to be. It was only when I got out of school and started working that I began to find my path. My first job was with Zynga, a game company. I had been a long-time gamer, so it was really cool to work in an industry that had influenced so much of my youth. It was a great opportunity to learn about the industry and how different parts of the business worked. As I built on my professional experience, I also started building confidence and finding myself. I got to know what I was good at and what I liked. That's when I realized I'd always had an affinity for teaching and passing on knowledge to others. Now I work at Coursera, an online learning platform. I am so personally aligned with the work they do with respect to education.
Were you always interested in tech and programming?
Even though I was always interested in using tech and I had a gaming background, it was never something I thought I would study. I loved STEM as a whole, but at first, I was more interested in psychology and history. As a teen, I only used my computer for school work and gaming. But then I started to make the connection between gaming and liking computers, and I decided to study programming at university.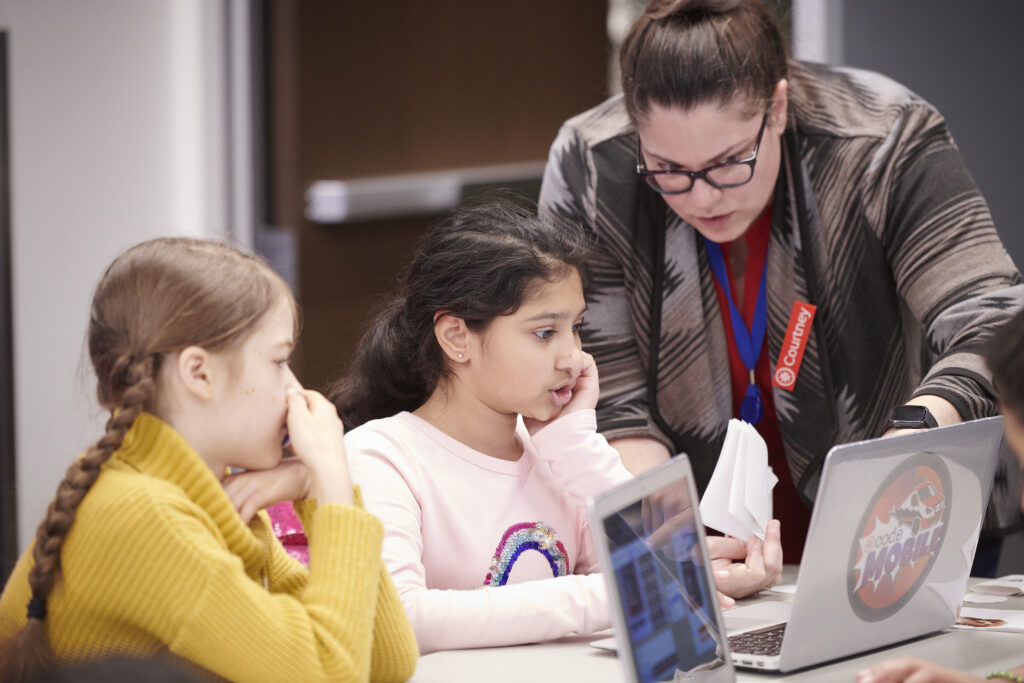 What do you love about computer science?
So many people mischaracterize programming as being very technical — all algorithms and logical thinking. But I never have a boring day because I'm always finding new ways of looking at something and new lenses to apply to a problem. Computer science is so much more than a series of zeros and ones. It's really an amazing problem-solving and creative space for finding new solutions or new ways of combining ideas. It's unfortunate that people have this stereotype about what programming is because they miss seeing the creativity within it. Now, I really love marrying my other interests with my experience in tech. For example, I love sports and it's interesting to explore using data science and computing to analyze game plays.
How did you learn about Canada Learning Code?
It was back in my days at Zynga. The company was looking to do outreach to women and get more of them involved in tech, so they partnered with CLC to host a workshop. I hadn't heard about CLC, but I thought it would be fun to participate in the workshop, so I volunteered as a mentor.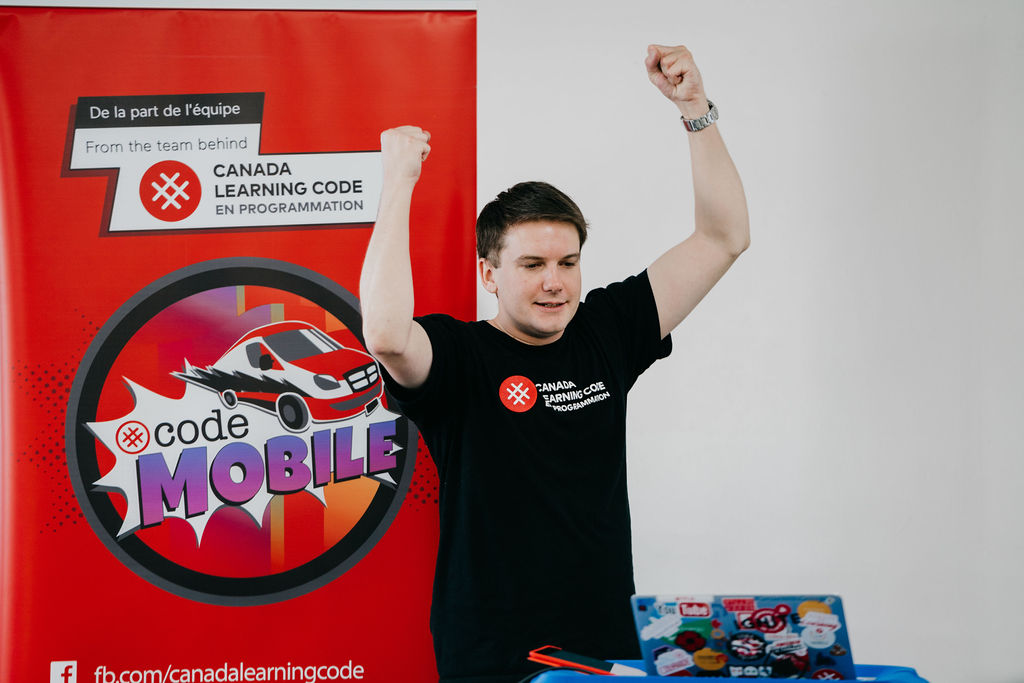 What made you interested in becoming an instructor?
I was really impressed with the workshop and found it very interesting. I'd done some tutoring in high school and I always wondered if I could teach. I really enjoyed the CLC teaching style and collaborative approach at the workshop, and figured this might be a great opportunity for me to give it a try. I reached out to CLC about becoming an instructor and the rest is history! I've been an instructor now for three or four years, and I've led about a dozen workshops.
What do you like about being a CLC instructor?
I love being able to leverage my skills to educate learners in the community. I've taught predominantly adults, and most of the learning experiences are on weekends. So you know that if people are taking the time to be there, they really want to be there. I love being able to draw on their experiences in the workshops, too. I may be the one leading the computer learning, but referencing their own life experiences helps make that learning more personal to them. I've also loved the opportunity to hone my craft and build my skills. I've learned more about myself and my confidence has grown as an instructor. Also, I've had the chance to meet so many incredible people and I've learned so much more about the tech industry as a whole.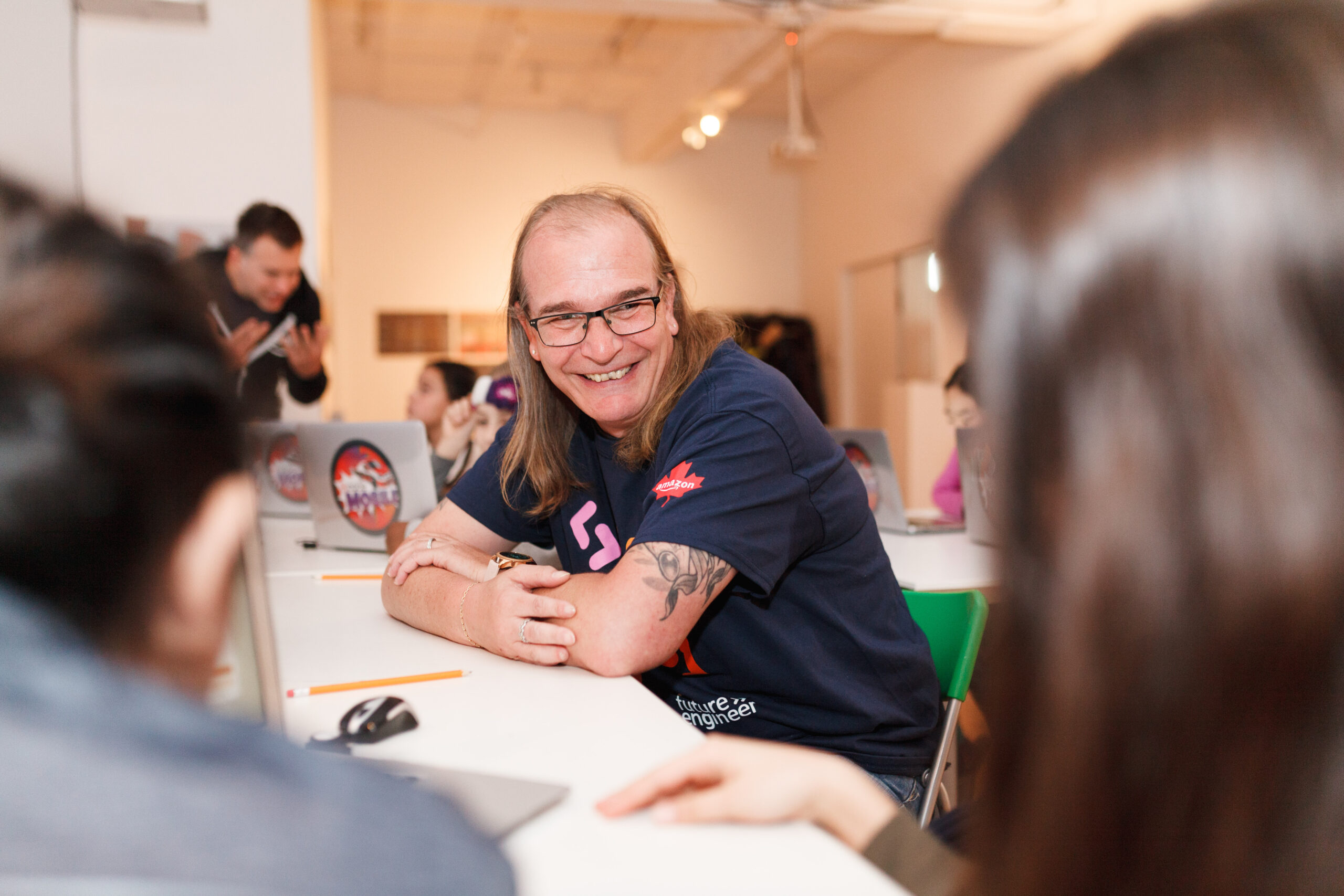 What do you think makes CLC instructors special?
Passion! From top to bottom, CLC instructors all have passion — for the content, materials, and teaching. That passion is so inviting that participants are immediately drawn in. Instructors are also really committed to spending time refining their skills and leveraging all the resources available to them in order to make the learning experience meaningful and engaging for all.
How do you think CLC learning experiences benefit the tech industry?
I think the learning experiences really draw back the curtain on STEM, exposing people to what computer science, coding, and programming really is. I think this is especially important because of CLC's commitment to work with people who are not traditionally engaged in the field. STEM has often been viewed as an old boys' club that has historically discouraged women from joining. But fundamentally, there is no reason for that. The gap needs to be narrowed. CLC learning experiences help address the disparity by introducing new learners to computer science in an environment that is safe and inviting. The learning experiences break things down and make learning about programming less intimidating. They spark new passion by exposing participants to the field and providing opportunities to learn more about it.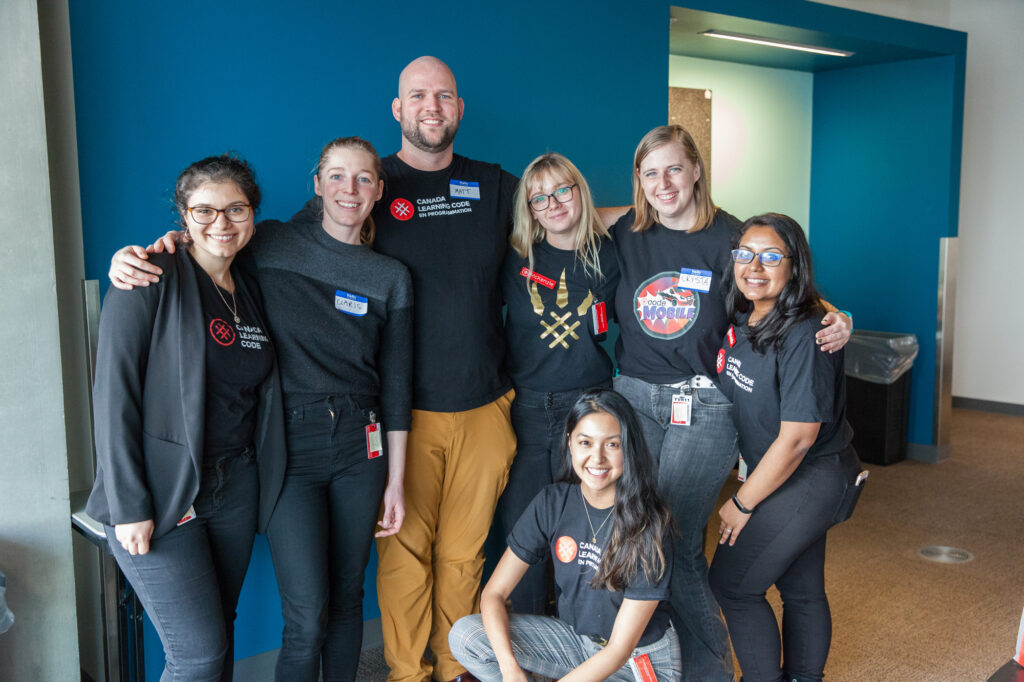 Interested in instructing at one of our virtual learning experiences? Check out this link for more information!
Our workshops are available at no cost thanks to the individuals and organizations who invest in our work and share our vision that everyone in Canada should have access to the knowledge they need to prosper in our digital world. For a full listing of our amazing funding partners or to learn more about how to get involved click here.
Other Great Reads
Are you unsure about how to teach kids coding or where to begin? We understand the amount of preparation and stress it takes to prepare a computer science...

Learning about how Google autocomplete predictions work with our partner, Bluetrain We encounter this every day — we search for something on search e...

In 2022, we took a step back in consideration of what Canada Learning Code Week means to teachers and students around the country. We wondered: if student...