Opens in a new window
Opens an external site
Opens an external site in a new window
Easy to Teach Lesson Plans + Something Fun to do = Learning Digital Skills at Home
It's no secret that people in Canada are adapting to a new normal. With the closure of schools in the wake of COVID-19, parents and teachers alike have assumed new roles as educators, with some parents stepping into uncharted territory as interim teachers for children whose schools have not yet adopted e-learning. Plus, beyond regular school hours? Parents are additionally seeking new activities to productively entertain their kids.
Kids not only enjoy learning, but require it for development. We have seen firsthand in our years of learning experiences that collaboration and problem-solving leads to excitement, confidence and fulfillment.
We, at Canada Learning Code, are doing our part to help facilitate at-home learning experiences for parents who are seeking informative and exciting avenues to educate from the comfort of their own space!
Our website offers tons of interesting lesson plans for parents to educate their kids about tech! The best part? They're beginner-friendly and easy to teach!
Each lesson plan includes descriptions around prep work such as materials needed and key takeaways and learnings from the lesson. They also come with easy-to-follow, step-by-step instructions to ensure everything runs smoothly!
So without further ado, allow us to introduce you to 4 of our popular lesson plans:
Wildlife Soundscapes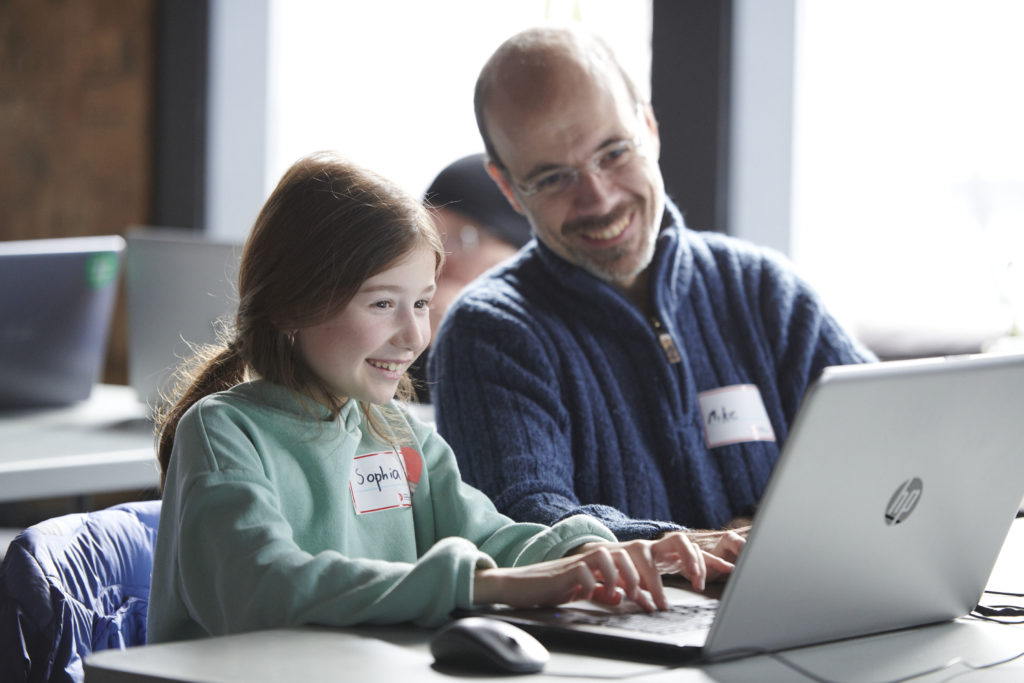 Scratch is a free programming language and online community where you can create your own interactive stories, games, and animations
If your child is particularly fond of nature, this lesson is for them! Made in partnership with the David Suzuki Foundation, Wildlife Soundscapes encourages students to explore the sounds of wildlife in protected environments and begin to consider how we, as a society, can help to restore and protect animal habitats.
Parents and kids will use Scratch to explore different sounds in nature and engage in challenges where learners are tasked with trying to make something happen in the program – like "showing" cool animals and making the backdrop change from day to night.
The goal of Wildlife Soundscapes is for kids to walk away with an appreciation for sustainability and stewardship inspired by learning about life systems and the needs, characteristics and habitats of living things. Kids will garner the knowledge that they can use the power of code to tell their computer what to do, use events to control when things happen in their projects, and create their own unique soundscapes in Scratch!
Speed Stacker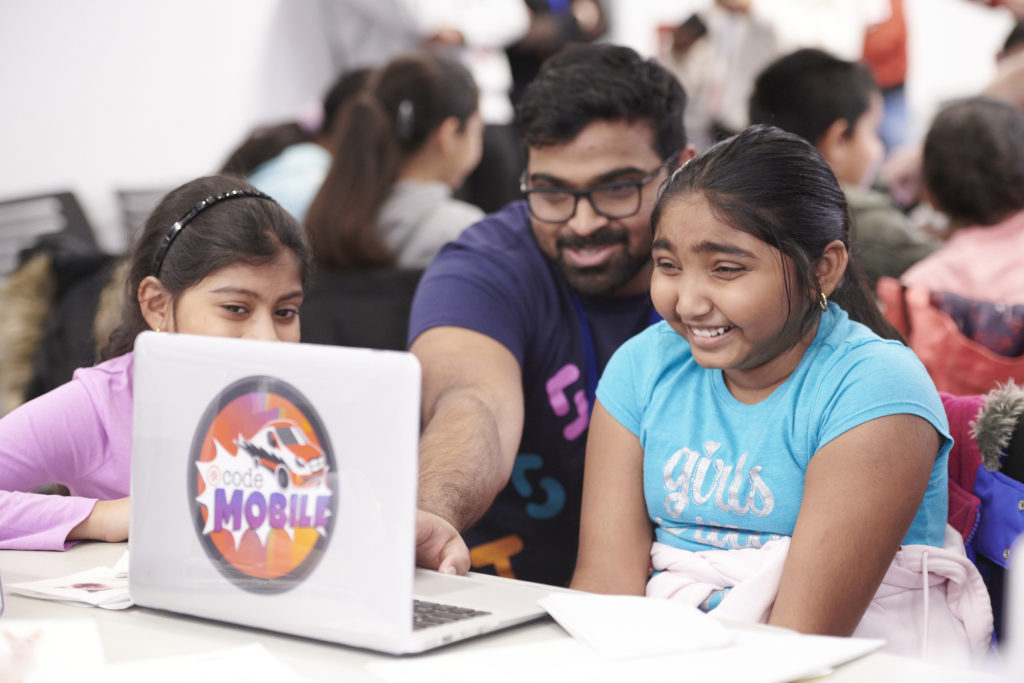 This lesson plan can be completed by kids offline, without a computer
Created by Thinkersmith for Hour of Code, this interactive lesson plan encourages computational thinking by using code to construct cup towers. Can you find two participants and ten plastic cups? Then you're ready to go!
Speed Stacker requires parents to print out instructions that learners, working in pairs as "robots" and "programmers", use to write out algorithms, or step-by-step instructions for one another to debug and problem-solve their code together to build the tower!
This lesson teaches children that they can create and decode algorithms, decipher the importance of the sequences and clear instructions required to create code, work together with partners to achieve a desired outcome, and practice modularizing by breaking down a larger task into smaller parts!
Superhero Profiles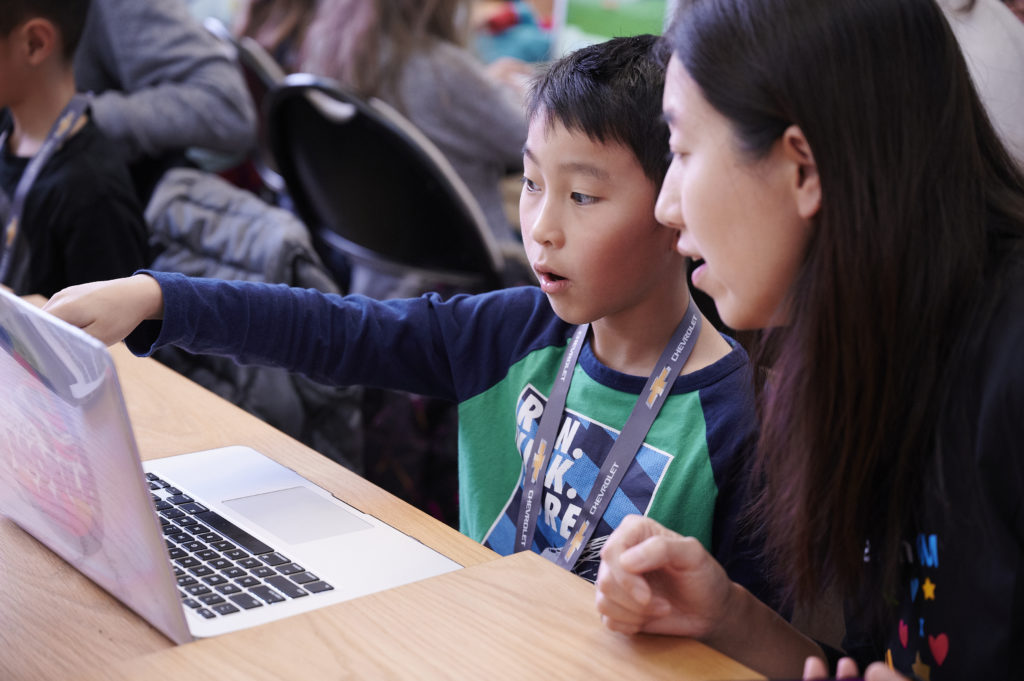 Glitch is a collaborative programming environment that lives in your browser and deploys code as you type
In Superhero Profiles, kids learn all about HTML by remixing the web! Chances are, your child looks up to someone, and this lesson plan will instruct them how to use Glitch to edit an existing superhero website to feature new information about a chosen role model, historical figure, or character in their favourite book.
Kids will gather information about their figure including topics like what occurred in their childhood, what obstacles they had to overcome to get to where they are now, and more on the website! This lesson helps children learn more about writing, organizing ideas, and media literacy. Plus, it explores important topics such as heritage and identity.
All in all, Superhero Profiles empowers kids to alter their experiences on the web by "hacking" websites through editing HTML tags, changing text by editing headings and paragraphs, and replacing images using image tags.
Pixel Programming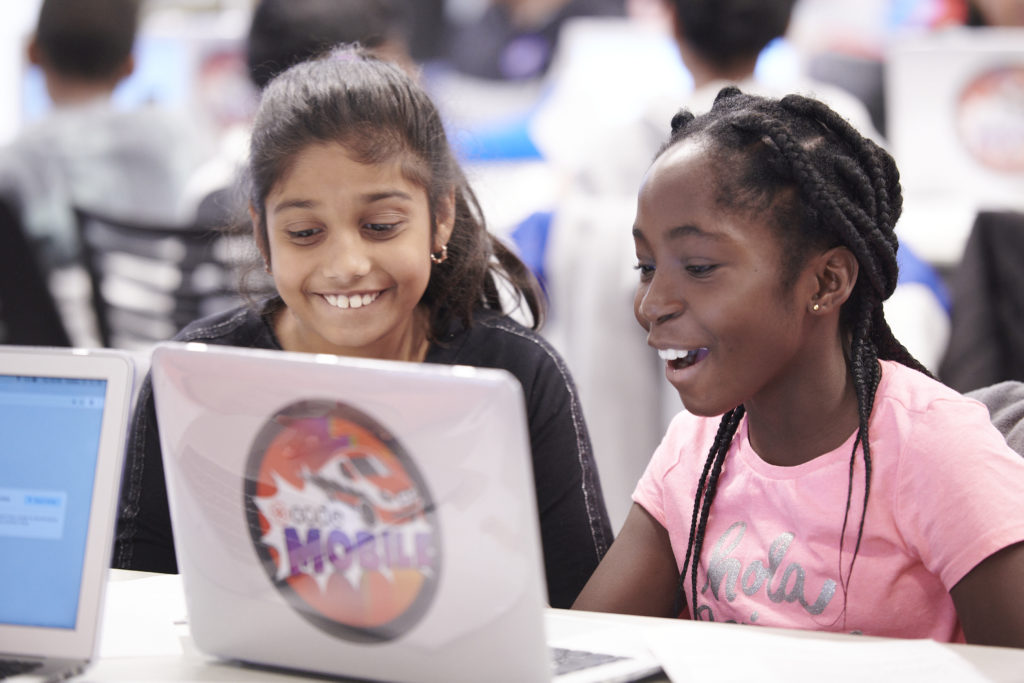 This lesson plan can be completed by kids offline, without a computer
While most kids know all about digital images, many have yet to learn about the pixels that power them! In Pixel Programming, kids work together in pairs and use post-it notes in two different colours to program cool "pixel art" by following the instructions printed off by parents. Afterwards, children can create their own instructions to build new pixel programs!
This lesson plan teaches kids not only how to create and decode algorithms, but how to work together to follow instructions (or debug them) to perform a task. Kids will complete Pixel Programming with the knowledge that they make decisions just like computers. How neat!
The goal of our lesson plans is to empower parents, guardians, and teachers to have a great time teaching coding to kids in a way that is simple, accessible, and most of all, fun! Explore more of our lesson plans here.
Canada Learning Code's resources (e.g. workshops and lesson plans) for educators are made possible by our amazing funders, like Amazon and CanCode!

Other Great Reads
Are you unsure about how to teach kids coding or where to begin? We understand the amount of preparation and stress it takes to prepare a computer science...

Learning about how Google autocomplete predictions work with our partner, Bluetrain We encounter this every day — we search for something on search e...

In 2022, we took a step back in consideration of what Canada Learning Code Week means to teachers and students around the country. We wondered: if student...