Opens in a new window
Opens an external site
Opens an external site in a new window
Digital Skills for Entrepreneurship
Learn basic digital literacy to help enhance your skill set!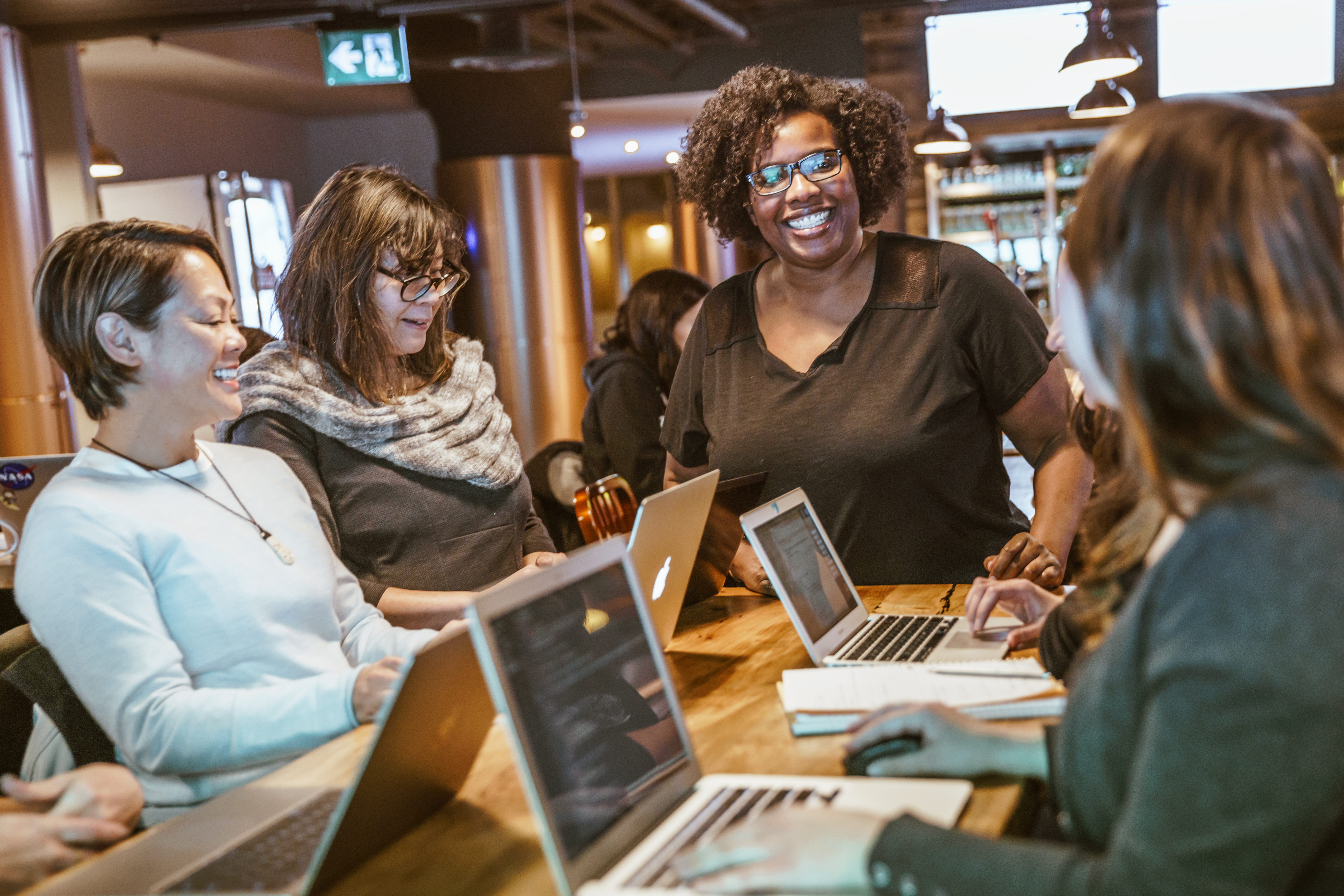 Do you have a small business?
A side hustle? Or even just an idea?
Our part-time 39-hour Digital Skills for Entrepreneurship program is for you!
Digital Skills for Entrepreneurship (DSE) is designed to teach learners basic digital skills that will allow them to pursue their business idea or grow their existing business. By the end of this course, learners will be able to apply foundational skills in their everyday life, will have created an online presence for their business, and will become a part of a network of small businesses in their community.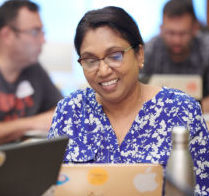 What Will You Learn?
By the end of this course, you will:
Know how to use and care for a computer

Develop safe web browsing habits

Use Google Applications, including Docs, Sheets and Slides, and apply these tools to your business and your everyday life

Analyze digital tools for branding and marketing your business (including social media platforms, Google My Business, Canva)

Use WordPress to build a website for your business
Present what you've built to a network of like-minded entrepreneurs in your community
Workshop #1: Introduction to Computers
Discuss the purpose of computers, different operating systems and how to care for a computer
Workshop #2: Introduction to the Internet and Internet Safety
Learn how to use the internet, online search tools and how to keep yourself safe online
Workshop #1: Getting Started With Your Google Account
Learn how to use Google applications including Gmail, Google Docs and Google Slides
Workshop #2: Using G Applications to Connect and Collaborate
Explore the capabilities of Google Calendar and Google Hangouts to stay organized and collaborate with others
Workshop #3: Using Google Sheets to Manage a Budget
Learn how to use Google Sheets to create helpful resources like budgets and revenue models
Workshop #1: Digital Tools For Branding
Learn the tools used to build a logo and create a style guide
Workshop #2: Introduction to Social Media
Create four different social media accounts (Facebook, Twitter, LinkedIn, and Instagram) and learn how to navigate each platform from a business perspective
Workshop #3: Social Media Best Practices
Learn about social media ethics, privacy, and customer experience
Workshop #4: Promoting Your Business
Learn to promote your business using Google My Business and use Canva to create your own business cards
Workshop #1: WordPress Basics
Begin building a website for your business
Workshop #2: Building and Customizing Your WordPress Site
Add products and services, pages, and customization to your WordPress site
Workshop #3: What is E-commerce?
Learn what e-commerce is, and how it applies to your business
Workshop #1: Using Google Slides to Pitch Your Idea
Learn to pitch your business using Google Slides, and showcase what you've created so far
Workshop #2: Digital Skills Expo Work Session
An opportunity to spend time with the instructors of the course to ask questions, work on stretch goals, and polish off your creations
Workshop #3: Digital Skills Expo
The Digital Skills Expo is a chance for you to 'pitch' your business idea to friends, family, and community members and showcase your digital creations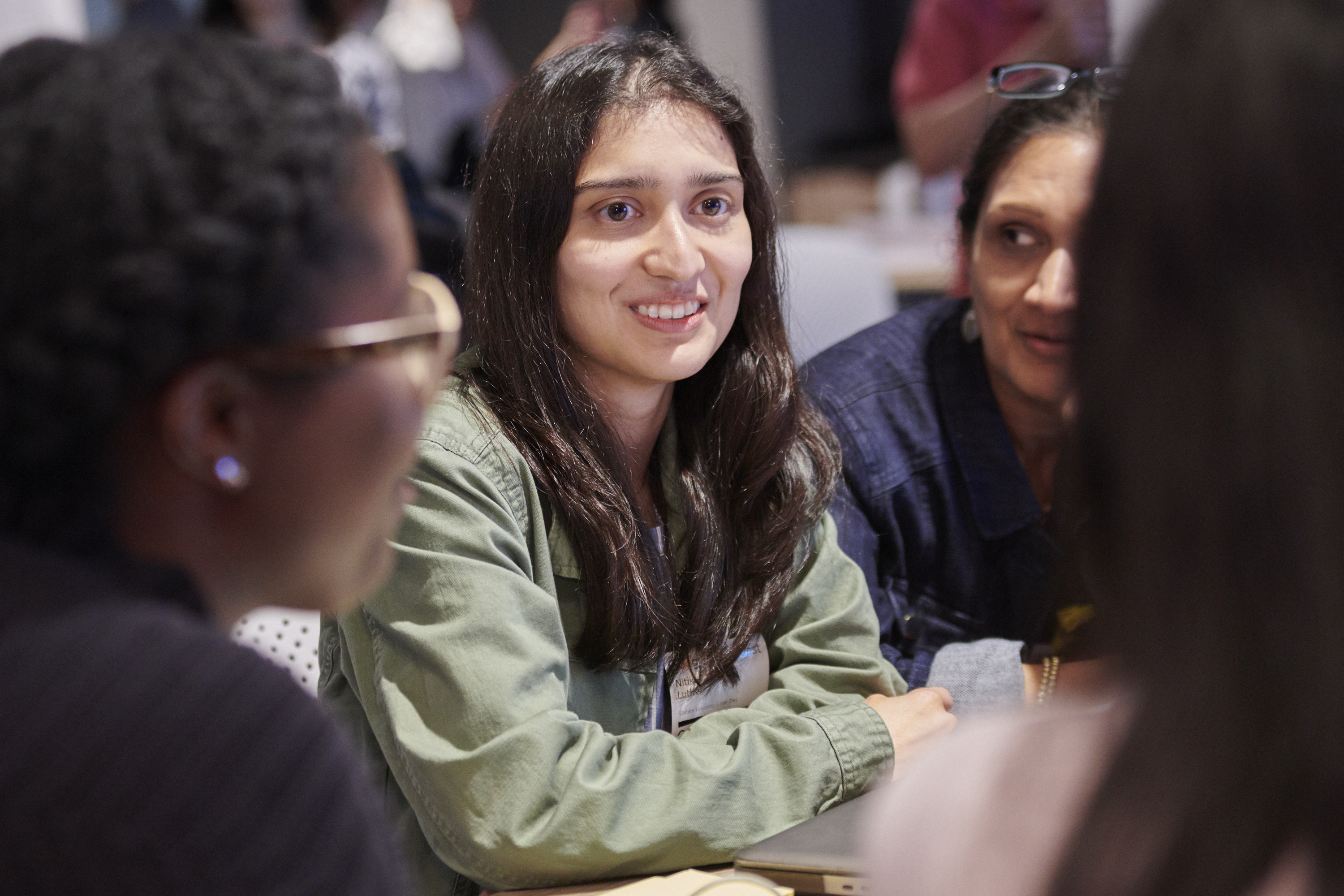 How Much Does This Course Cost?
This program is free! All you have to do is sign up when the program is offered in your community.
Click on the location you're interested in for more details about registration. Keep checking back as we're constantly adding new offerings!
AIM CROIT
Where: 433 Rue Chabanel O Montréal, QC H2N 2J9
When: November 21 – February 28
Module 2: November 21
Module 3: January 21
Module 4: February 13
Registration closed
---
ICNA Relief Canada
Where: Khadijah Mosque – 2385 Rue Centre, Montréal, QC H3K 1J6, Canada
When: January 21 – April 28
Module 1: January 21
Module 2: February 11
Module 3: March 10
Module 4: April 14
Register by e-mail: marketingmrc@icnareliefcanada.ca
---
DESTA Black Youth Network
Where: Desta – 1950 Rue Saint-Antoine O, Montréal, QC H3J 1A5, Canada
When: February 6 – May 7