Opens in a new window
Opens an external site
Opens an external site in a new window
Canada Learning Code: Celebrating 10 Years Of Learning And Looking Ahead At Our Vision For The Future!
This year, Canada Learning Code celebrates the 10 year anniversary of our first workshop. Originally founded as Ladies Learning Code in 2011, we've grown over the past decade to run programming for adults, youth and educators through our Ladies, Girls, Kids, Teens and Teachers Learning Code programs. We've had over 670,000 learners attend in-person or live online experiences. We've had thousands of volunteers generously contribute their time to help our community learn. We've celebrated countless successful magic moments and used every setback as an opportunity to learn, grow and serve our community better. A decade in, we are incredibly proud to work from coast to coast to coast to make sure that everyone in Canada has access to the knowledge they need to prosper in our digital world. A decade in and we're still just getting started.
To celebrate this tremendous milestone for our organization, I am proud and excited to share with you our renewed vision of the future through our first three-year strategic plan.
Like for much of the world, 2020 was a year defined by tremendous and unprecedented change. Change, that highlighted more than ever, the critical importance of computer science skills to help people in Canada build, use and critically navigate the digital world around us. Change, that we quickly embraced as an opportunity and responsibility to meet the needs of our learners in new and meaningful ways.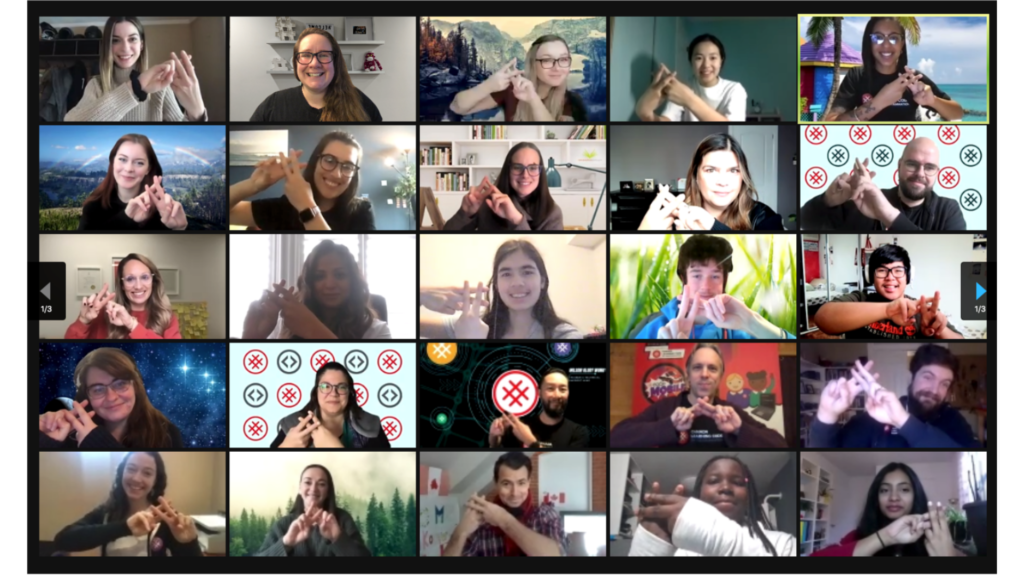 Throughout 2020, we engaged our team, our Board of Directors and our community of learners, mentors, instructors, funders and collaborators to outline the future of Canada Learning Code. It was an opportunity for us all to reflect on our work, reflect on the opportunities and challenges impacting Canada and our community and outline the role we are uniquely positioned to take in the future. A better and more inclusive future.
Our three-year strategic plan outlines a bold vision for Canada Learning Code. 
We envision a prosperous Canada in which all people have the skills and confidence to harness the power of technology to create a better and more inclusive future.
We will do this by continuing to bring accessible computer science to communities across Canada so everyone can create with technology; partnering with educators, designing resources, and delivering learning experiences.
Our strategic plan highlights three priority areas that will guide us towards this vision. Specifically:
We track to create 10 million meaningful learning experiences by equipping others to teach. Over the next three years, we will invest in building the capacity of educators (traditional and non-traditional) through ongoing professional learning, a robust learning management system, content and other resources to enable them to provide ongoing learning experiences to their learners. Through capacity building, we will empower local educators and organizations to meet the needs of their unique and diverse learners.
We develop learning pathways beyond our current experiences. Over the next three years, while we strive to continue to be the introductory experience, or spark, for learners, we will establish formal pathways beyond our learning experiences by partnering with other NFPs, boot camps & colleges/universities to create accessible pathways into longer-term training opportunities.
We optimize our resources through the lens of our Theory of Change. Over the next three years, we will make decisions and investments that will have the most positive impact on our Theory of Change.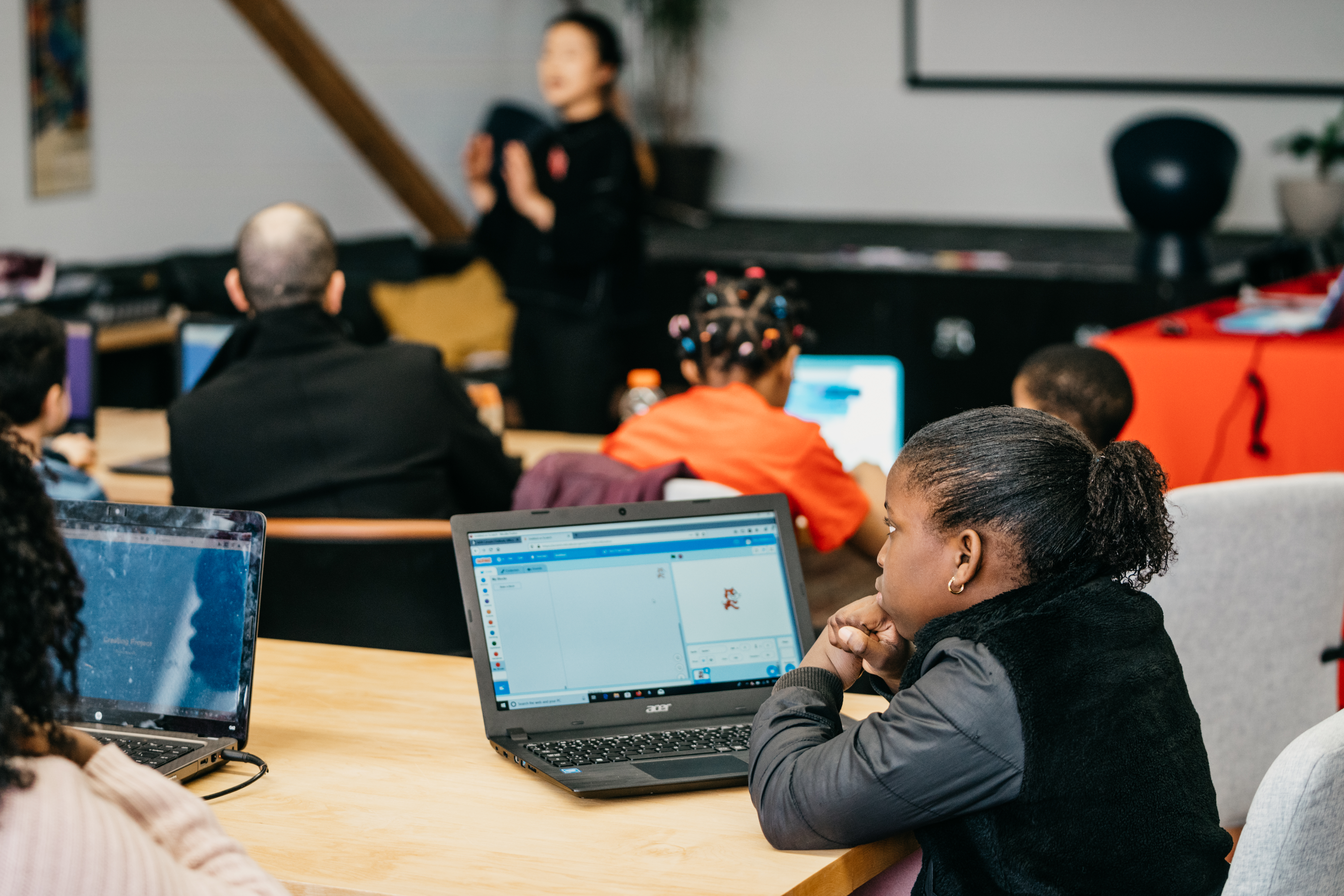 To realize our vision for all people in Canada to have the skills and confidence to harness the power of technology, it is critical that computer science learning opportunities are available to all. Over the next three years, our commitment is to support those learners who are most underserved with computer science learning opportunities specifically:
Women, trans and beyond-binary learners
Black, Indigenous and People of Color learners
Learners in rural, remote or low income communities
Diversity and inclusion is at the core of who Canada Learning Code is, and why we exist. We pride ourselves on being an inclusive, welcoming place to learn, volunteer and work. But, this is one area where I feel we haven't made enough of an investment in the past, which we are looking to change in 2021 and beyond. And that's our Diversity, Equity and Inclusion (DEI) strategy and practices at Canada Learning Code.
There are lots of initiatives we've undertaken over the years to make Canada Learning Code more inclusive and equitable including our re-brand in 2017 from Ladies Learning Code to Canada Learning Code as our understanding and goals of diversity extend beyond just gender diversity.
We've taken steps to strengthen DEI at Canada Learning Code in our team culture as well. Our team spans a number of different identities and backgrounds and as a result, we have different perspectives to bring to the table on almost any issue, problem or opportunity.
We also recognize that there is no way we could know everything – we constantly ask for and welcome ideas and feedback from our learners, volunteers and team on what we could do better. We're thoughtful about the feedback that we receive, making plans to implement where we can, and quickly fixing mistakes when we make them, which we inevitably do some of the time.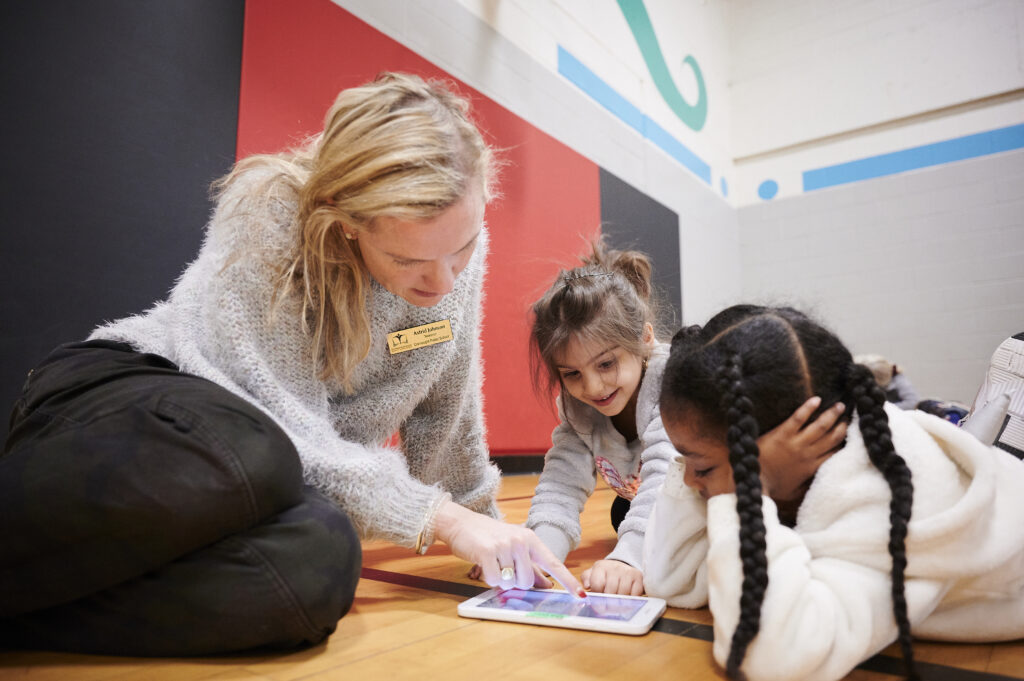 To support our commitment to provide meaningful learning experiences for learners who are typically underserved with computer science learning opportunities, we will:
Design all of our content and experiences to be accessible and inclusive; ensuring they are explicitly designed for women, transgender and beyond-binary learners, are written at as low a reading level as is appropriate for the content and remove barriers that limit people with disabilities to access,
Tailor content and experiences to the unique needs of the communities we partner with and serve, and,
Target our outreach, partnerships and delivery to reach Black, Indigenous or People of Color learners who are in low income or rural and remote communities
We know this will take time, intention and effort and are committed to do this by, for and with community. We know that there are still millions of people in Canada who need us more than ever. As we look to the next decade of Canada Learning Code, we keep our bold vision front and centre as we remain committed to meet the needs of our community however the years unfold.
To those who have joined us since day one or at some point along the way – thank you! We look forward to sharing this journey – and the next 10 years – with all of you.

Melissa
CEO and Co-Founder
Other Great Reads
Are you unsure about how to teach kids coding or where to begin? We understand the amount of preparation and stress it takes to prepare a computer science...

Learning about how Google autocomplete predictions work with our partner, Bluetrain We encounter this every day — we search for something on search e...

In 2022, we took a step back in consideration of what Canada Learning Code Week means to teachers and students around the country. We wondered: if student...