Opens in a new window
Opens an external site
Opens an external site in a new window
Becoming One with the Code
I am not gonna lie. I was nervous about taking my first coding class with Canada Learning Code. Not the excited kind of nervous you might feel when you're looking forward to something. No, I was the scared kind of nervous!
As an educator and writer, I have managed to keep myself relatively digitally literate. I've played around with design, I'm adept at many software programs and, as the lockdown hit, I effortlessly moved to video meetings. I've embraced online delivery of content and programs, and I've even been known to do a bit of gaming. But coding? That's something I've avoided altogether! It's always felt so completely out of my wheelhouse that I shied away from any opportunity to learn it over the years.
But suddenly I found myself in an interesting situation. With some time on my hands during Covid and a new book in the works, it was time to face the fact that my website was a relic. It needed a serious overhaul. And while I had no intention of doing it myself, once the redesigned site was live, I wanted more ownership over the content than I'd previously had. I was tired of having to email someone just to add or delete content. But to gain this independence, I knew I needed to learn a thing or two about coding.
Checking in on Canada Learning Code's offerings, I immediately found the perfect course: an HTML & CSS online live video class. Not only did it prove to be a great introduction, it really helped mitigate my coding fears!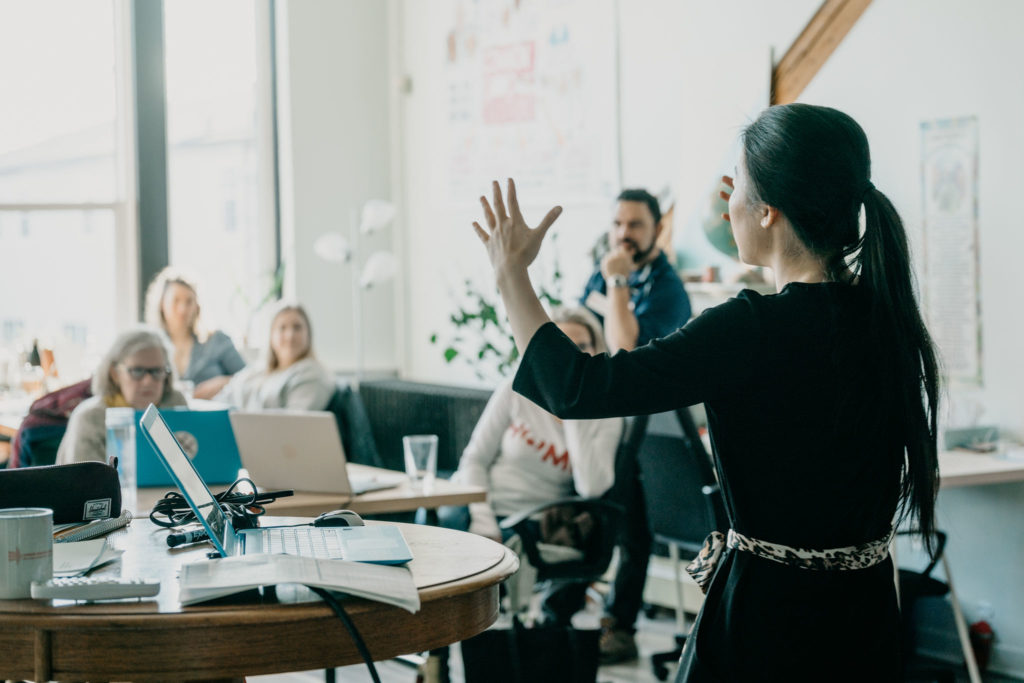 Breaking the Code!
We started by learning how to use Zoom. You might question why this was part of the workshop, but each participant arrived with a different set of experiences and the instructors wanted to make sure the playing field was level by covering the basics. I'd been using Zoom at this point for weeks but was still blown away by its nuances.
The workshop itself was interactive and engaging. They started by walking us through a sample webpage and asking us what we saw to help us learn about the key components. Breaking down the page into smaller nuggets kept me from getting overwhelmed (as I sometimes do!) and made the learning more manageable.
I was also really impressed by the team's ability to pivot! As one of our instructors had us all log on to Glitch, he quickly realized that Glitch was being glitchy. The team wasted no time shifting gears and navigating us to a different platform. As another one of our instructors reminded us, "Part of technology is learning to roll with the punches." And with their help, we did so effortlessly.
Once we got into the actual coding, I was super surprised by how logical the process is. It actually felt a lot like trying out a new recipe. You have your ingredients: in this case, the web page elements, like headings, copy, links, images, and lists. Once you pull them all together, it's a matter of following each step of the directions. And like all recipes, you can't do step five before you've completed steps one to four, nor can you skip a step. And if you make a mistake in step five (whoops! it called for a teaspoon not a tablespoon), then the end product won't be what you expected, so you have to go back and find your misstep. The same applies in coding. You have to follow each coding step in order, and then if something is off — like a sentence that was supposed to be a heading is embedded in the copy — you have to go back to see where you made an error in your code.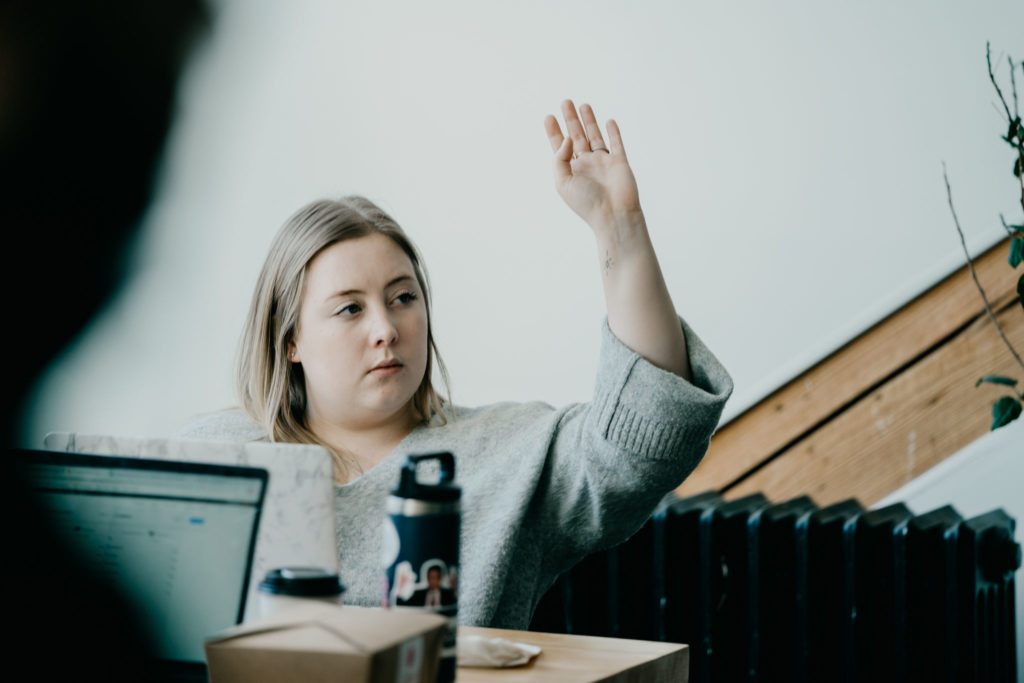 Supportive and Collaborative
As we dove into our first coding tasks, I loved the team's online approach. The instructors would explain how to code an element, such as making a heading or adding an image, and then participants were transferred into smaller breakout rooms, where we could practise the task ourselves.
In my breakout room, there were three participants and one instructor. The personalized, smaller group was amazing because it allowed us to ask questions specific to our own needs, as well as troubleshoot our own individual issues. For example, I struggled repeatedly with adding an image. The instructor had me walk through the code to see if I could find the problem. But even after we walked through it a few times, the code seemed correct. I assumed there was a glitch and was ready to move on so I wouldn't hold our group back … but instead, together we brainstormed ideas about what might be wrong and eventually solved the problem! (Upper vs. lower case letters makes a difference — now I know!). The collaborative and supportive nature of our breakout group allowed each participant to bring a different perspective, which augmented the overall learning.
Activating Accessible Access
One particular component of the workshop that I really appreciated was our discussion around accessibility and inclusivity. It raised my awareness around the importance of creating a website everyone can use. Whether they were showing us how to add alt tags to photos so that web readers can "read" the image, or exploring colour contrasts and fonts, our instructors reminded us to consider accessibility and offered some easy tips and tricks.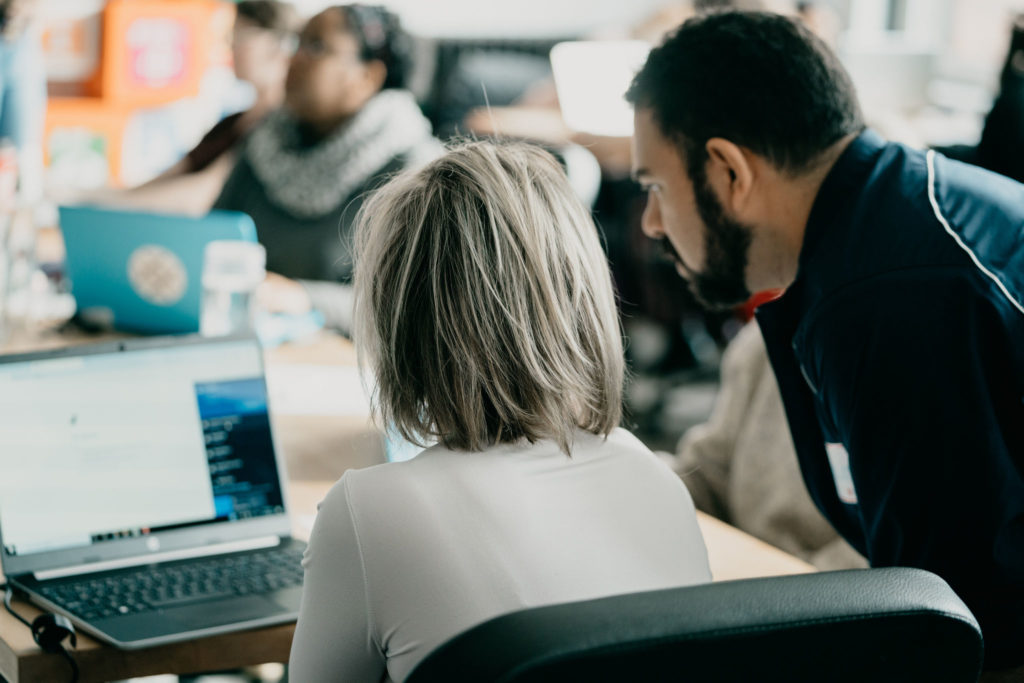 Igniting a Spark
I know I barely cracked the coding code, but this first step certainly won me over. The instructors were amazing and very knowledgeable. They were friendly and engaging with participants, and wonderfully collaborative with each other. They patiently appeased my fears, addressed my questions, and helped me solve challenges, moving me from scared and resistant to keen and eager to learn more. With HTML basics under my belt, I can confidently begin to take ownership of my new website when it launches.
We would like to give a big shout out to our friends at Georgian Partners! Our ability to continue to spark learner journeys, like this one, are made possible by the generosity and support of teams individuals and teams like Georgian Partners. Thank You – Georgian Partners – your commitment to our vision inspires CLC to always be learning ourselves!
Other Great Reads
Are you unsure about how to teach kids coding or where to begin? We understand the amount of preparation and stress it takes to prepare a computer science...

Learning about how Google autocomplete predictions work with our partner, Bluetrain We encounter this every day — we search for something on search e...

In 2022, we took a step back in consideration of what Canada Learning Code Week means to teachers and students around the country. We wondered: if student...