Opens in a new window
Opens an external site
Opens an external site in a new window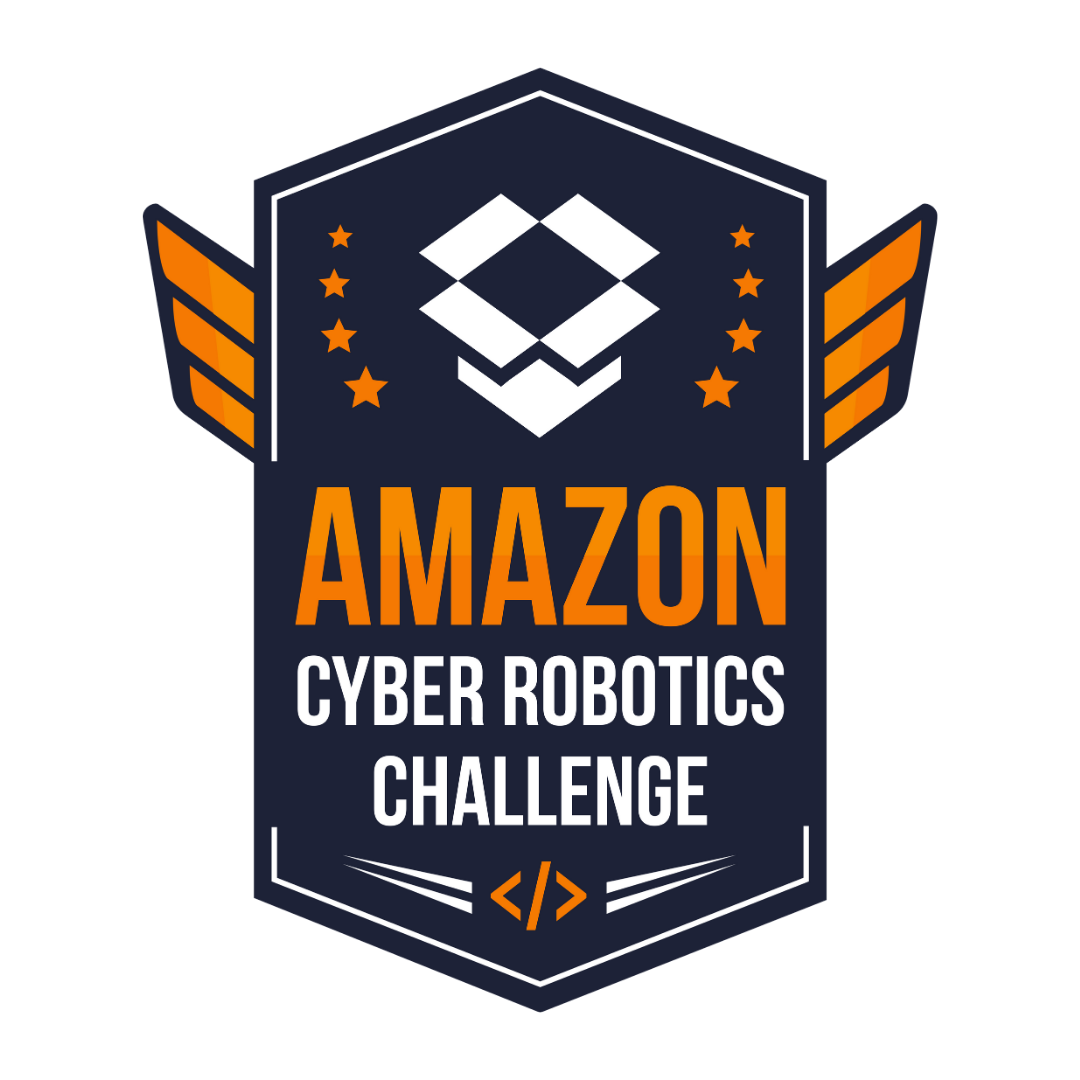 Amazon Brings Computer Science Education to the Home Classroom with the Cyber Robotics Challenge
Bring real-world industry to your classroom this fall! In this free, three-hour virtual learning experience students learn the basics of computer science while uncovering the miraculous ways goods are delivered at Amazon.
Along the way, students will hear two Amazon Future Engineer Scholarship winners share a bit about their own personal journeys into computer science.
CHECK IT OUT HERE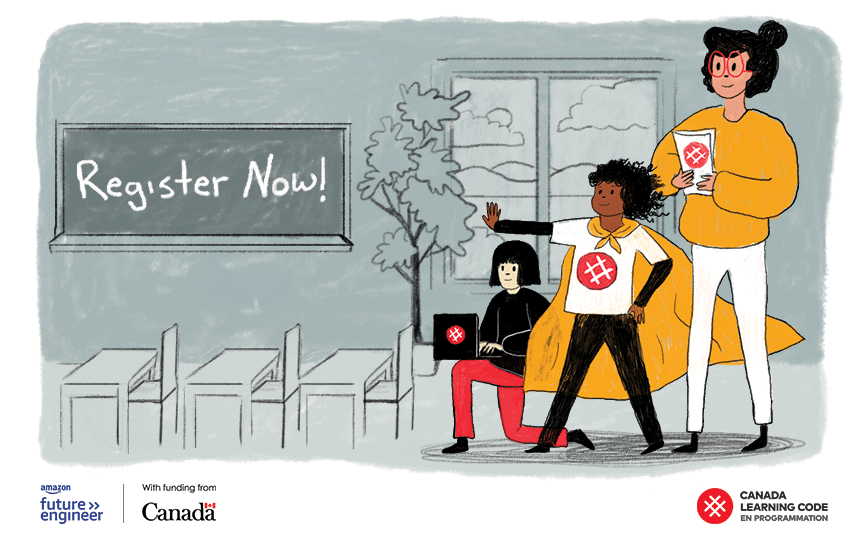 Bring #clcWeek To School!
Join thousands of educators across Canada and bring computer science into your classroom or extracurricular program! Our fourth annual Canada Learning Code Week is December 1st – 11th…slightly longer than a week because we understand how different teaching is these days! We'll equip you with everything you need to feel confident about teaching computer science. Some FREE resources you can look forward to are a digital kit filled with amazing prep materials and training information delivered right to your e-mail inbox!
VISIT WEBPAGE FOR EDUCATORS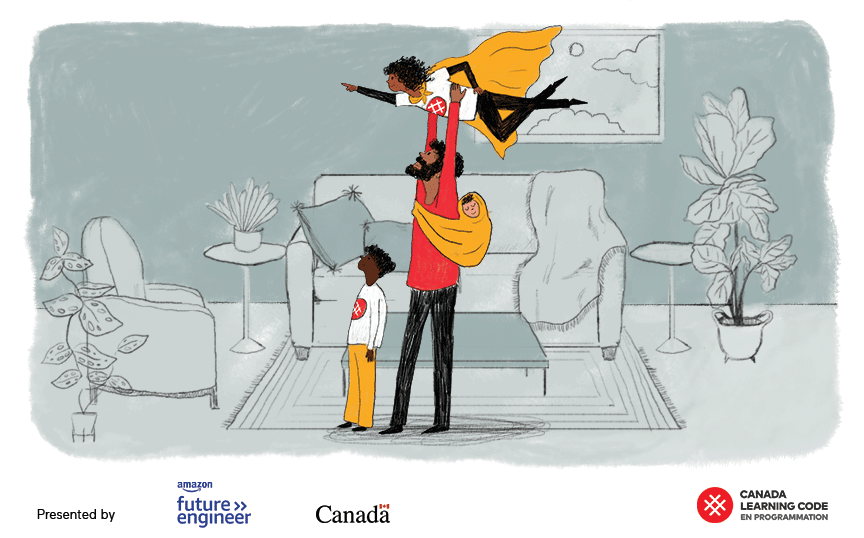 Bring #clcWeek Home to Your Family!
Grab your family and join thousands of people across Canada for our fourth annual Canada Learning Code Week (December 1st – 11th)!
This year, our theme is Digital Citizenship: Staying Safe Online. Change up family night! Learn a new coding concept and an important life skill: how to protect yourself – and others – in the digital world.
Plus, when you complete a #clcWeek activity, you can enter our contest for your chance to win a prize pack (valued at $950)!
VISIT WEBPAGE FOR FAMILIES