Ladies Learning Code is supported by an awesome network of partners and sponsors. These companies range from small start-ups to some of the largest companies in Canada and everything in between. Every quarter, we publish a summary of news, exclusive announcements, and job postings at these fantastic organizations. Enjoy!
---
TELUS
TELUS' motto is "we give where we live" and do they ever mean it! Part of their community investment strategy centres around their TELUS Days of Giving. Since its inception in 2006, TELUS Days of Giving has mobilized more than 132,000 Canadian team members, retirees, family and friends to contribute more than 417,000 hours of service benefiting the communities where they live and work.
Once again, some of the TEL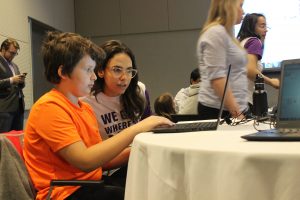 US team graciously chose to share their days with us — and for a very exciting event!
On June 8th, as part of our Canada Learning Code Week in celebration of Canada's 150th birthday, youth gathered together to learn about and celebrate the history of Canada — all while learning critical digital skills.
The TELUS team was on-hand, helping our learners create, build, and debug their projects.
Thank you, TELUS, for helping us make this the best event it could possibly be and celebrating such an important milestone for Canada with us!
Maggie
Scotiabank
May 13 marked an exciting day for us as we hosted our biggest National Girls Learning Code Day yet, thanks in no small part to Scotiabank. Our Fourth Annual National Girls Learning Code Day saw 650+ girls come together across Canada to learn about the art of storytelling and create their own digital stories using the popular Scr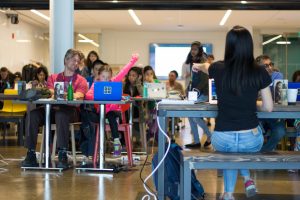 atch platform.
This year, our signature workshop in Toronto was held at the beautiful and state-of-the-art Scotiabank Digital Factory. A team of dedicated Scotiabank volunteers worked tirelessly leading up to, and during, the event to help us make the magic happen and together we created a moment we know these girls won't be forgetting anytime soon!
Scotiabank was even generous enough to allow us to do an Instagram take over of the Digital Factory Instagram account for the day — allowing us to capture and share with their community the joy of seeing girls coming together to learn and create together.
Thanks, Scotiabank, for making this years National girls Learning Code Day our biggest and best yet!
Maggie
Google
In honor of Canada's 150th birthday, Google asked Canadian students to submit a design for the Google Doodle to appear atop on the Google.ca homepage
Students from kindergarten to Grade 12 were asked to submit a design based on the theme "What I see for Canada's future is…"
Well, on June 12, Google held their competition finale at the Art of Ontario and selected their winner. The winning doodle was selected by Google employees and a panel of guest judges which included federal Science Minister Kirsty Duncan, with the winning student's doodle –  judged on "artistic merit, creativity and originality" – displayed on the Google.ca homepage for a day.
A huge congratulations to Jana Sofia Panem is in order on being named the National Winner of Doodle 4 Google Canada 2017. Her doodle, A Bright Future, shared a powerful vision of our country's future. Jana Sofia has been awarded with a $10,000 university scholarship and a $10,000 technology award for her school.
Congrats, Jana, and thanks Google for inspiring Canadian youth to be creators – not just consumers – of technology.
Check out all the finalists here.
Maggie
Dynadot
This is a special update for us, as the Ladies Learning Code workshop we sponsored took place in Toronto this past May!
LLC is really helping guide the next generation of coders and programmers and as a fellow online centred organization we are always excited to see what people can create on the web given the the tools and support! That's what makes having a website builder as a product so exciting – people from all over the world creating something near and dear. We just recently launched a shopping cart function for our builder, so now users can create the perfect online store all in one place!
As a registrar, we have a lot of domain investors customers, and it's always great to get out and meet them. Our Bay Area office is holding a domain meetup  in San Francisco on July 27th from 6pm – 9pm. While a bit far away for our Canadian friends to attend, we will be holding a similar event in Toronto this fall, so watch this space!
Have a great start to the summer!
Dynadot Team
Startup Edmonton
We love hosting the Edmonton chapter of Ladies Learning Code in our coworking space and community hub each month! A big thank you to Bree and her team of amazing volunteers for inspiring so many to move their ideas, projects, and products forward using technology.
When you have an idea for a product or company it's hard to know where to start (and it can be even more challenging to map our your next steps.) Preflight, our workshop and mentorship program, is a great way to experiment and test your ideas in a supportive environment to see if your idea is worth perusing as a business.
If you would like more support as you continue work on your project or product, join us for 2 hours each week and get support to:
– Validate your ideas
– Build your product or project
– Share your story with customers, team members, and partners
We take a hands-on approach to getting you the support you need when you need it, plus it's a great way to start building a network of supportive peers and collaborators when you need it the most. For more information and to apply, visit startupedmonton.com/ladieslearningcodepreflight
Startup Edmonton Team
Kano Apps
Kano believes in community, whether it's in our games or locally in YYJ, and lately the women of our office have been living our values and spearheading some local lady-focused initiatives. Player Support Rep Tatum Savage has started an IGDA "Women in Games" chapter in Victoria, B.C and held their first meetup over drinks and tacos. WiG Victoria aims to engage, support and educate women in games, and Kano is proud to be hosting their next meetup at Kano HQ on June 27 (hopefully on the sunny patio). Events are open to gamers and those aspiring to or currently working in the games industry.
Kano also recently hosted the YYJ Tech Ladies first workshop, "How to Build an Online Bio," co-organized by Magda Rajkowski, Kano's HR Manager and Tech Ladies board member. The YYJ Tech ladies focus on creating community and support for women working in tech in Victoria by offering career guidance, mentorship and place to connect with other women working in a male dominated industry. We're proud to say we had an amazing turnout of 35 women in tech packing the Kano staff room!. Look out for their next workshop, coming late July.
On the heels of last week's VIAtec event, we'd like to thank everyone in Victoria for being such a great group, and especially to the brilliant and hard-working women of tech who are helping lead the way!
Kano Apps Team
Zynga
Zynga, a leading developer of the world's most popular social games is hosting an Open House Event at our Toronto studio this summer! This is a chance to meet and chat with our team, learn about our open job opportunities and hear from one of our local speakers about gaming and technology. Please register here for more information about this upcoming event.
To support and nurture the tech community, we are also teaming up with Ladies Learning Code to sponsor our first workshop – join us for the Introduction to Data Analysis with Ruby workshop on July 19 and July 26.
The workshop will be led by the Toronto Chapter of Women at Zynga, which fosters an environment that empowers women to succeed and become leaders in their careers and community. The global employee led group is focused on strengthening connections and collaboration among the community of incredible women across Zynga and develops female focused enrichment programs around education and training, professional development and community building.
Zynga is growing in a big way in Toronto and we currently have roles open across many technology disciplines at various experience levels. Visit our website at toronto.zynga.com to learn more about these roles and our awesome Toronto studio!
Zynga Team
Nascent
At Nascent we help people become better at making great digital products. And this applies to both our internal team and the partners we work with.
We recently ran a company-wide design thinking workshop to get everyone excited about user experience and problem solving. It was a great opportunity to foster cross-discipline idea sharing and to demonstrate that design thinking isn't reserved for just the product designers. Our workshops may be led by our design, development, QA or leadership teams but they're designed so everyone can participate. This is just one way we support our culture of learning and growth, while nurturing an appreciation for everyone's craft.
We know collaboration is key to making great things happen.The successful launch of the new TELUS digital accessories website was a result of close collaboration between the Nascent and the TELUS team across all disciplines of the project. Working together allowed us to reimagine how consumers shop for tech accessories online and build a site that we can all be proud of.
Over the last few months we've also been working with Air Miles on their backend microservices with the goal of providing a broader value within their ecosystem. On June 12th, we launched the new Air Miles app (iOS and Android)  which now provides a better experience for their customers.
If you're passionate about digital products, learning, and collaboration, we're currently looking for developers to join our team!
Nascent Team
New Media Manitoba
Looking for work can be stressful, especially when you don't know where to start.
Most companies expect a robust work history and a high degree of professionalism from any candidate, and it can be hard to wow a potential boss or client unless you have a solid online reputation to back up your credentials.
Enter personal branding: a series of strategies designed to help showcase the best version of yourself online. This tactic is similar to traditional branding for companies, but instead of focusing on attracting customers, the goal of personal branding is to establish your identity and attract new clients and employers.
Building a strong personal brand is a strategy which delivers long-term results, and can be critical to landing your dream job, finding the perfect client, and establishing yourself as a smart and savvy professional for years to come.
Our Goal:
To help job-seekers use their personal brand to attract new clients and employers.
Learning outcomes / takeaways for attendees
During this free lunch and learn session, you'll learn:
What personal branding is, and why it matters

How to use your personal brand to promote your services

How to use social media to amplify your reach

Why blogging isn't dead (and why you should be doing it)

The best tools to help you stay on track
When: June 21st | 12pm
Where: ACI Learning Classroom
Cost: Free for members ($10 Non-members), Light lunch provided
Our Presenter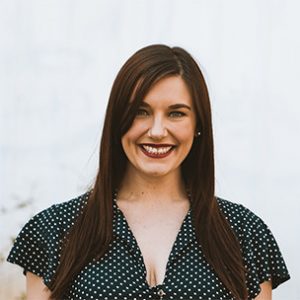 Alyson Shane has been publishing content online for over 15 years, and runs Starling Social , a content marketing agency which specializes in copywriting and social media management services.
She is an annual speaker at Red River College's Creative Communications Program, at conferences such as MBlog 2014  and the Manitoba Trucking Association's Driving the Future 20/20 Conference, and has been featured on Shaw TV as one of Winnipeg's Hottest Bloggers.
New Media Manitoba Team
Norima Consulting
Norima Consulting is excited to be the newest sponsor of Ladies Learning Code's Winnipeg Chapter.
For over 10 years, Norima has been transforming businesses by leveraging the right technology, at the right time, by, and in collaboration with, the right people. We are passionate about working with organizations and that are leveraging technology to innovate and enable the next stage of growth.
Norima is proud to support digital literacy and Ladies Learning Code, to help more women and youth become passionate builders of technology.
Website: www.norimaconsulting.com
Twitter: @NorimaCanadaUS
Facebook: @NorimaConsulting
Norima Consulting Team
McRock Capital
There is a struggle we all go through when we find ourselves as an anomaly in a group of people. To what extent should we alter our behavior to fit in? To what extent should we stay true to who we are, and challenge the system?
The number of women who make it to the highest levels of the venture capital game are few and far between. Looking at the Midas list this year, with only six women versus 94 men as top investors in VC, the reality of this industry's gender diversity is obvious. Interestingly, I believe the ultimate challenge for women is not sexism, it is caused by something subtler. As a part of human nature, we unconsciously favor the people that appear like us. People that we can easily relate to. The dominance of men in VC creates an invisible drive to welcome more men to the industry, as "a bright young man who reminds me of my younger self and who I can feel comfortable both working and socializing with". In a way, it's the simpler and seemingly safer path when hiring.
I remember the first few weeks at my previous firm, IDG Ventures Vietnam, I went out for lunch with a group of fellow associates and it struck me that I was the only woman at the table. I had little experience in the VC industry, and certainly had no idea about the diversity challenge. I used to think I could be one of the guys during the first few years of my career. However, part of me always wondered if this bending was how other females had evolved to fit in? How about the women who made it to the top echelons of the venture investment world? How did they do it? Did they even exist?
I recently came to Canada and Whitney Rockley, the Co-founder of McRock Capital, was the first female VC Partner I had ever encountered in my career. I couldn't wait to ask her how she did it. To my surprise, her personal experience was simple and straightforward "You always have a choice. Work hard, be kind, and never, never, never quit".
There has been some recent attention on how to solve the lack of gender diversity in our VC world; and I believe that female role models play an important part of the change. As women, we all face the same adversity when it comes to staying the course in this business. Whether it's a secret feeling of isolation, or a tough choice to make between work and family at some point; we often look out with the hope to see that we are not alone on this path.  For most of us, "you can't be what you can't see". Women like Whitney are not just the role models for other young women, they are changing the attitudes of men. Diversity is a competitive advantage and in this performance-driven business, that acknowledgment will eventually start to challenge what a winning team looks like. Not simply for the sake of attaining gender equality but because of a desire to succeed. The need to build the highest performing teams.
Whitney was just named as the Chair of the Canada's Venture Capital & Private Equity Association (CVCA), after years of hard work and commitment to the ecosystem. This appointment is so important to our industry because Whitney becomes the first female Chair since the inception of the CVCA over 40 years ago. When I recall that advice she gave me the first time we talked, there was no gender-based secret. Anyone can make it one day if they work hard, stay true to what they believe in, and never, never, never quit. Today I have a role model for my own journey to convince people to look beyond gender. I can see what I want to be.
McRock Capital Team
Our friends at Clio believe in community. From sponsoring the YWCA Women of Distinction Award for Entrepreneurship and Innovation, to hosting upcoming VanRuby and React meet-ups at their Burnaby HQ, Clio is actively giving back. Not to mention their stellar showing at the Tech's Got Talent lip sync battle, where Clio helped raise over $35,000 for local Vancouver charities.
When you think of legal practice management software, you might not picture an innovative tech company that values its people and culture as much as it does transforming the practice of law, but if you are looking at Clio, that's exactly what you'll find.
The best part? They're hiring for roles across Canada. So if you're ready to do work that matters with an industry-challenging technology leader, they're ready to help you take your career to the next level.
Clio Team
Architech
Check out what we have been up to lately with our social impact committee, Sprout:
Heart & Stroke: Ride for Heart: Once again, the Architech team participated in the Heart & Stroke Ride for Heart, Canada's largest charity cycling event in support of heart disease and stroke research. While the ride itself was cold and rainy, the team raised more than $1000 that will go towards life-saving research across Canada.
Walk a Mile in Her Shoes: The Architech Team participated in Walk a Mile in Her Shoes – a cause that raises awareness and money for domestic abuse survivors, with the intention to end domestic abuse against women. It's a great cause that we've been supporting for 5 years! The team raised more than $1600 for the cause!
Blood Drive: This was our first year doing a group donation to Canadian Blood Services. 8 proud Architechies headed to the blood clinic over their lunch break to "give life".
Ideas Matter
At Architech we rally our teams around the client's business problem. By placing business value at the heart of an agile delivery team, we empower everyone to face the unknown. With the entire team as stakeholders, we then deliver better progress than could ever have been promised. Read more about our Purpose-Driven Agile Engineering.
We're Hiring!
Like what you've read so far? We're always looking for great people to join our team.  
At the moment, we're hiring for the following positions in Toronto:
Architech Team
Shopify
It's been a busy few months across all of our offices at Shopify.
We recently launched an internal Inclusion Connector group made up of Shopifolk across multiple time zones and departments, with the primary mandate of increasing dialogue around diversity of thought and inclusion within Shopify. The goal is to role model inclusive behaviour in their everyday teams. On top of that, we hosted a women in tech roundtable conversation with the Premier of Ontario, and in recognition of international women's day, we launched an internal leadership talk series that is being powered by women and allies and is scheduled quarterly in each of our offices this year.
Our Computing Education team has been partnering with Canada Learning Code, Actua, the Ottawa Network for Education (ONFE), various universities, and others with the goal to create meaningful, long-term relationships with students and educators. We plan to continue engaging a wide range of talented communities to help prepare them with the necessary tools for success. In fact, we've been working with our R&D teams internally to identify the skills, knowledge and attitudes that are most valued by Shopify and we want to be able to share these with our education partners to help shape some of these education initiatives.
At the end of June 2017, we are hosting a parent and child tech morning in our Waterloo office. We're really excited to welcome kids of all ages to explore coding and other tech-focused activities.
We've also been working closely with Code for Canada, which held their kick off event at our 80 Spadina office in Toronto. Their mission is to bring government innovators and civic technologists together to make life better for Canadians. We've been helping them shape the interview process to hire developers that will participate in a fellowship within the government. We are absolutely committed to helping them get set up to hire the best talent for this program.
And don't forget – Shopify is still hiring for a wide variety of positions, at all levels of experience. If any opportunities look interesting to you, please feel free to submit an application.
Shopify Team
On May 25th 2017, the Electronic Arts Vancouver (EAV) Women's Ultimate Team (WUT) partnered with Women Who Code Vancouver (WWC) to host a Careers in Gaming night, attended by members of the WWC, SFU, and UBC Women in Engineering groups. WUT and WWC exude the same passion and initiative in supporting women in the tech industry. WWC is the fastest growing network in Vancouver, reaching 900+ members in less than six months! The event was inspiring, as women of all ages and backgrounds came together to witness the impact they can have on the rapidly evolving video game industry. The event was led off by David Rutter, GM of FIFA/NHL/UFC, and Tina Merry, Sr. Development Director of FIFA as opening speakers, as well as a panel of accomplished and intelligent women from different development teams across EA Vancouver to share their experiences and passion in the industry.
While some questions and answers focused on specific topics, a common theme emerged: more women excited about careers in gaming and advocating for inclusive and flexible work spaces. Panelists spoke extensively about how the environment at EA, including flexible work hours and the option to work from home, has made it easier to achieve a work life balance.
The Careers in Gaming night was an overall win for the EAV WUT, WWC, and the SFU/UBC Women in Engineering communities. Important narratives were shared which bolstered the need for more women in the tech industry. The key speakers and the panel were enlightening and informative, creating a welcoming and intellectually stimulating environment for all attendees.
WUT will continue to host future events to recognize and positively influence EA's culture, business, players, and surrounding community, by championing gender inclusion.
EA Team
Macadamian
Macadamian and Healthcare!
All-girl Technovation for Change team at Hacking Health Ottawa
This past April, Macadamian was very proud to have been able to support the development of the next generation of female STEM leaders sponsoring a tea of four girls aged 16 to 17. The team, coached and mentored by one of our Senior Developers participated in Hacking Health's #HIP613 HACKATHON.
Hacking Health is a non-profit that aims to break down the barriers to healthcare innovation. One of the projects was Recognizing and Addressing Breastfeeding Problems.  Physicians in practice do not have knowledge and skills to support breast-feeding mothers, resulting in lower breastfeeding rates and higher hospitalization rates for infectious illnesses. It is too late to educate them; they need an easy solution at their fingertips to troubleshoot their patients' problems. This started the development of a Breastfeeding app to allow physicians to identify the issue very quickly and be able to help breastfeeding Mother's facing any challenges.
To take a look at the solutions the girls worked on check out https://hhottawa.sparkboard.com/ and look for projects #84 and #49.
Macadamian Partners with the Children's Hospital of Eastern Ontario (CHEO)
Macadamian and CHEO have signed a Memorandum of Understanding (MOU) to raise the profile of healthcare innovation in Ottawa and the surrounding regions. The joint partnership will focus on investments in improving coordinated care solutions, which deliver care across multiple stakeholders outside the traditional hospital setting. Some of the joint initiatives will include sharing access to testing and research resources and data, co-development of innovative concepts coming out of the recent Hacking Health Ottawa event and CHEO's Spark Board – an online board of ideas submitted by clinicians. In some cases Macadamian will bring projects to CHEO that use voice interaction, data science for new remote health solutions.
We are hiring! Interested in Healthcare projects? Have Experience in Healthcare projects?  
Check us out and connect! http://www.macadamian.com/
Macadamian Team
Hubba
With over 50,000 members, Hubba is the largest commerce community for buyers, brands and influencers. Hubba's network provides powerful tools for small and medium sized businesses to connect on opportunities that will drive their business power. We are proud of the relationship we have built with Ladies Learning Code, and most recently the work we have done with them on a pilot program designed specifically for women who find themselves homeless, impoverished and eager for a new start.
We learned from the team at Nellie's Shelter that there is a real interest in improving tech proficiency among the women they support and a curiosity to build on development and coding skills among the group. Naturally we reached out to our friends at Ladies Learning Code to work with us. We think it's important to do what we can to offer opportunities for women to acquire and grow their digital literacy skills in a safe and supportive environment.
"Nellie's is thrilled to be partnering with Hubba on an initiative that will provide women living in Nellie's shelter and our community clients with accessible training in computer skills. This program will provide women, who have experienced abuse or violence, and have multiple barriers to work on marketable skills to help increase their job readiness. We ultimately hope this program will enhance women's opportunities to become economically self-sufficient while also breaking isolation through their participation in the program." – Marlene Bell, Program Manager, Nellie's Shelter.
Working with Nellie's Shelter, our team developed a program utilizing curriculum from Ladies' Learning Code the participating group were given the opportunity to improve general tech skills, learn how to build a website, and other basic coding etc. Hubba is involved in many social impact initiatives to give back to the community and we're well positioned to help remove some of the barriers that gaining decent tech skills has, such as access to computers, internet, and proper teaching. Nine women from Nellie's Shelter participated in the 3 hour classes lasting 12 week and providing them with new viable skills to add to their resume.
---
Our Sponsors & Community are Hiring!
Did you know that we have an awesome job board and that it's constantly being updated? Some of the positions currently available are:
Also, make sure to head over to TELUS' website, they recently launched a new blog and careers page! If you're looking to hire, check out the HackerYou student directory, where you'll find lots of talented developers.