Ladies Learning Code is supported by an awesome network of partners and sponsors. These companies range from small start-ups to some of the largest companies in Canada and everything in between. Every quarter, we publish a summary of news, exclusive announcements, and job postings at these fantastic organizations. Enjoy!
---
TELUS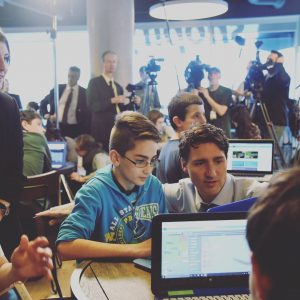 We're still flying high from the global launch of the Hour of Code program on December 5th in Ottawa, where we were joined by Prime Minister Justin Trudeau! As if that wasn't enough excitement, the event doubled as the kickoff for Computer Science Education Week 2016!
To commemorate such an momentous occasion, we teamed up with our friends at TELUS Digital to orchestrate our second TELUS digital Instagram Takeover.
Our very own Co-Founder + CEO, Melissa Sariffodeen, took the reigns and, as usual, did not disappoint! In just a few pictures, she managed to capture the excitement and energy of the day. She even caught a snap of Prime Minister Trudeau learning to code!
Thanks, TELUS digital, for giving us free reign of your Instagram account and being part of such an important moment for coding education in Canada and around the world.
See more of the cool stuff TELUS digital is up to by following them on Instagram!
– Maggie
Shopify
TELUS  isn't our only partner who got in on the Hour of Code action last week!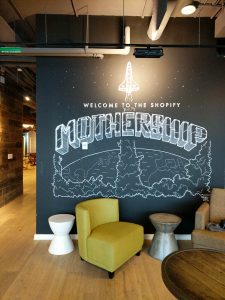 Shopify, a tireless advocate for coding education in Canada, graciously hosted the event at their Ottawa headquarters. Government officials, coding advocates, media, and students alike filled their offices to learn, laugh, and celebrate code. Thanks, Shopify, for helping make this important event such a resounding success!
While Hour of Code still has us buzzing, it's not the only exciting news from Shopify…
In September, Shopify announced its partnership with Carleton University in Ottawa to offer a revolutionary Bachelor of Computer Science (BCS) program.
This program is the first of its kind with the goal of integrating learning and doing with the quality of a Bachelor of Computer Science degree. Shopify's mission is to take a leadership role in improving computing literacy and computational thinking in Canada with innovative learning tools and much stronger industry and university partnerships.
Find more details about this program – including how to apply for 2017 – here.
Way to go, Shopify!
– Maggie
Microsoft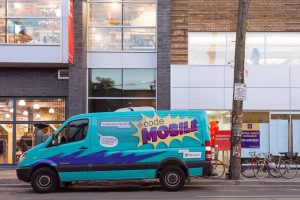 In September, we wrapped up our ground-breaking cross-Canada tour in the Microsoft-powered Code Mobile – a computer lab on wheels.
Our trip was a bigger success than any of us could have imagined. In total, we managed to visit 51 cities, running over 100 pop-up workshops, and exposing over 11,000 kids to code!
Even our Government got in on the coding action – with MPs Geoff Regan and Nick Whalen, as well as the Honourable Kirsty Duncan, Minister of Science, all attending a workshop!
The overwhelming support of our Government, partners, and community is truly heartwarming and inspires us to achieve even bigger and better things as we look towards 2017.
Thanks, Microsoft, for making this dream a reality!
Read the full Code Mobile impact here.
– Maggie
Google
This October, Google hosted its Go North Summit in Toronto, bringing together over 500 people to connect over and reflect on the state of the tech industry in Canada. Major topics of discussion included the Canadian government's innovation agenda, comparisons between Canada and the world's tech ecosystems, and attracting and retaining top talent.
Attendees included Government officials, industry leaders, students, and everyone in between. The roster of speakers was nothing to sneeze at, either! With such notable speakers as Mike Lazaridis, founder of RIM, the Honorable  Navdeep Bains, Minister of Innovation, Science and Economic Development and Harley Finkelstein, COO of Shopify, it was a memorable event.
Our very own Melissa Sariffodeen participated in the last panel of the day, addressing the issue of diversity in Canada's tech industry.
Even our Teen Club had to opportunity to participate in the discussion! Thanks to Google's generosity, we were able to invite our teens along, where they were given the opportunity to listen to talks, demo new technologies, and network with industry leaders
Many thanks to Google for giving us the opportunity to attend and participate -it was an incredible day for us all!
Watch the full stream below:
– Maggie

HackerYou
Our friends at HackerYou are excited to announce their recent registration as a private career college in the province of Ontario! Their bootcamp program is back, and beginning on January 30th, students who complete the program will receive a certificate at the end of 9-weeks. They have also updated theirr curriculum to be more JavaScript-focused, and they're excited for this next step in HackerYou's educational journey.
Oh, and it isn't just the HackerYou bootcamp that's back in 2017! The team also has an exciting part-time course calendar starting January 3rd.
If you're interested in making next year the year you learn to code, HackerYou has two options to take their popular web development courses. They've brought our popular Saturday options back again with Jordan Deutsch, who will run classes beginning on January 7th from 10 – 4pm once a week. This is a great option for students who are commuting from the GTA. For those more interested in their classic twice weekly classes, Hackeryou also running these on Tuesdays and Thursdays with Kristen Spencer starting January 3rd. They have a whole host of classes back to kick off 2017. Check out hackeryou.com/part-time-courses/ to learn more.
– Maggie
Architech
"You are the company you keep"
They say that a person is defined by the company that they keep. At Architech, we couldn't agree more, which is why we surround ourselves with smart, driven, and committed team members who each bring something unique and valuable to our team.  Recently, we sat down with some of our team to talk a bit about our company core values and how they apply to daily life at Architech.  Take a look – you may find out more about our team than you bargained for!
Think you've got what it takes to join our team? We're currently hiring for a number of roles: Interaction Designer, Technical Business Analyst, Solution Architect, and Senior Strategist.
We're always looking to add great new team members to our A-Team. So, if you think you're a fit for our Architech Crew, apply now!
– Architech team
OpenConcept
OpenConcept is continuing to promote web accessibility best practices through good adoption of open-source software. This year Mike Gifford presented on the work of the Drupal community in Washington, DC, Quebec City, Minneapolis, Vancouver and Seattle. He also wrote some additional blog posts about ATAG  and Inline Form Errors. Read them here and here
We have also hosted several community tech events including YOWCT – an Ottawa based Civic Tech community. By nurturing a community of citizens interested in working with government on innovative technology and policy ideas, Ottawa will become a more interesting place to live.
OpenConcept has also continued to promote Certified B Corporations in Canada. We believe that businesses in Canada need to be concerned with people, the planet as well as profit. Corporations have a huge role in shaping our economy and can be doing much more to help address the pressing issues of our time.
We are in the process of hiring for both a Drupal Developer and a Business Development position. For more information, send an email to careers@openconcept.ca or look for more details on our site here.
– OpenConcept team
Hubba
"In under two years, Hubba has become the world leading business discovery network where retailers find unique and independent craft brands to work with. We're proud of the work we do, and so proud of the relationship we've built with the Ladies Learning Code community.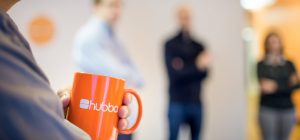 Last week, Hubba announced a new round of investment lead by Goldman Sachs Investment Partners, along with additional participation from existing investors Real Ventures, Kensington Venture Fund and Brightspark Ventures. This is the first time that Goldman Sachs Investment Group has invested in a Canadian company, and with this next round of funding we are expecting to grow our team significantly.
As we grow, it's really important to us that we keep to our values and act like the kind of corporate citizens we want all tech companies to be. It's why we're loud supporters of movements to improve diversity and representation in tech, and why we feel the work that Ladies Learning Code does is so essential.
We'll keep looking for ways to give back to the community that has helped us get this far. If you'd like to be a part of what we're building, stay tuned. Our careers page has many opportunities already, with more to come soon!
– Hubba team
CodeCore
Excited to get a start on your 2017 New Year's Resolutions? CodeCore is excited to announce that we still have some room left in our January Fundamentals and February Bootcamp for those ladies looking to take the next step in their coding journey!
CodeCore is a proud supporter of LLC and lady developers everywhere, and we're always looking for new ways to support women on their coding journey. Here's how we do it and what's coming up in 2017:
Automatic $500 scholarship for all ladies in the full-time bootcamp program

Supporting partner of the brand new Women Who Code Vancouver Chapter (2017), headed by CodeCore Alumni Holly Peck

Hosting and mentoring at LLC workshops and events, and encouraging our alumni to do the same

Keeping CodeCore a safe and supportive space for all ladies learning code
Learn more about CodeCore and get bootcamp ready by signing up for the January Fundamentals course here.
– CodeCore team
TURBULENT
Preparing for TURBULENT'S 15th year anniversary, a brand new image and website were launched to celebrate what we do: build innovative digital platforms that engage audiences!
At TURBULENT, there are no ordinary days. We don't have a one-size-fits-all methodology. We don't disappear after a job is done. We build lasting relationships with our clients through our project-first mentality that innovates our industry. We believe very strongly that technology, empowerment and collaboration generate outstanding results and we prove this by trusting every single member of our team with a high level of ownership and accountability. We work hard and we have a lot of fun.
We are TURBULENT by nature so if your techno and creative sides fight for brain space, find out how you can join our team. We are always looking for talent and, more specifically, an intermediate back-end developer wanting a challenge and a full-stack developer to help build in-house tools. Shake things up with us!
– Turbulent team
Fiix
November was a big month for Fiix, formerly Maintenance Assistant. The company rebranded late in the month,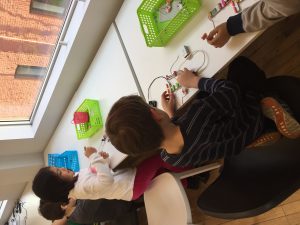 getting a whole new name, logo, and website. The new visual identity gives Fiix more space to grow, create and stay ahead of the evolving maintenance software industry.
Despite all these big brand changes, the Fiix team still found time to become a registered carbon neutral business, and volunteer in the community. A few Fiixers were even on site at the Ladies Learning Code Tech Day at MaRS, helping participants navigate a series of creative challenges.
Learn more about Fiix here.
– Fiix team
---
Our Sponsors & Community are Hiring!
Did you know that we have an awesome job board and that it's constantly being updated? Some of the positions currently available are:
Also, make sure to head over to TELUS' website, they recently launched a new blog and careers page! If you're looking to hire, check out the HackerYou student directory, where you'll find lots of talented developers.