Opens in a new window
Opens an external site
Opens an external site in a new window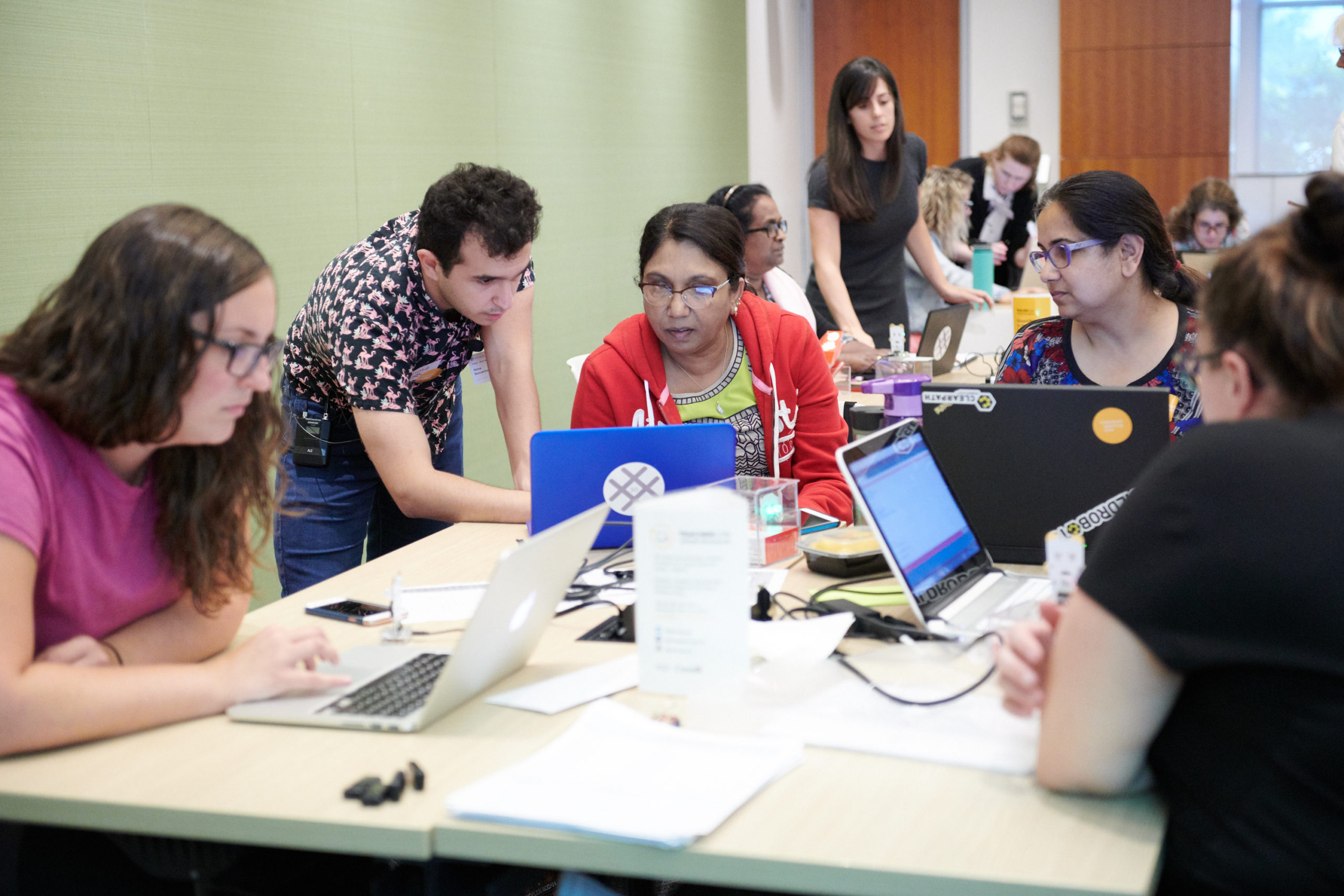 Live Online Mentors
Our workshops are magical thanks to our mentors. We aim to provide a high mentor to learner ratio to ensure that no coder gets left behind!
As a live online mentor, you'll be helping learners get the most out of their experience by encouraging them to problem solve, ask questions and explore! If you're technical with experience in programming or design, mentoring is a really rewarding way to give back.  You'll follow along with the workshop content and be placed into breakout rooms to assist learners during work periods.
Summer is a quieter time at CLC and as such we are not offering any training during the month of August, but it is set to resume in September.
While Mentor training is on pause at the moment, we invite you to complete the form below and we will contact you in the fall when these opportunities are again available.
Register