Know a creative girl that wants to pursue computer science in university or college? We're offering scholarships to UCS1 in partnership with IMACS!
University Computer Science I (UCS1) is a challenging and engaging introductory programming course that gives students the tools they need to excel as a computer science major in college.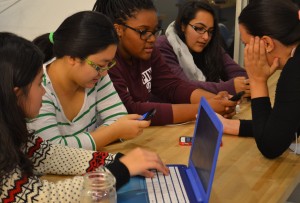 UCS1 teaches the fundamental principles of computer science at the university level but was developed for talented middle and high school students. Topics include Boolean algebra, recursion, numeric algorithms, data structures, and object-oriented programming. This interactive course is self-paced and entirely Web-based with instant feedback, available instructor support, and automatic grading of all work.
IMACS wants to engage Girls Learning Code participants by offering two full and three partial scholarships to our campers and Teen:Club members, valued at over $3000!
We encourage girls of all ages to apply for one of five of these scholarships!
Success Story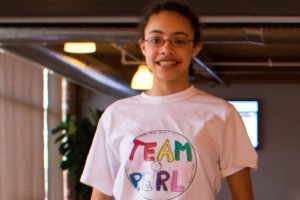 Shuli Jones who, as a 6th grader, attended the very first Girls Learning Code camp, back in 2012. She is now a sophomore in high school and recently scored a '5' on the AP Computer Science A exam as a freshman. Since starting IMACS' computer science courses soon after the camp, Shuli has been one of IMACS top CS students. You can check out an interview with Shuli here!
How to Apply
Scholarship applicants are required to take the eIMACS Aptitude Test, which is administered online, takes one hour to complete, and can be taken at your convenience.
Register for the eIMACS Aptitude Test at www.eimacs.com/aptitude.
On the registration form, enter "Girls Learning Code 2016" in the box for "How did you hear about IMACS?".
IMACS (Institute for Mathematics and Computer Science) is a leading provider of educational opportunities in math and computer science for bright and talented K-12 students. Learn more at www.imacs.org.