Twelve weeks, three programs, 60 kids and endless helping hands have successfully finished our exciting after-school Code:clubs at Girls and Kids and Learning Code! A pitch session and demo days have taken place during the last week in Entrepreneurship, Digital Drawing and Storytelling with Scratch Clubs!
We are already preparing for our winter clubs – Storytelling with Scratch at Capital One, Entrepreneurship at Flipp and Game Design with Scratch at Nuvango! But, we did take some time to summarize our fall programs and you can read more below!
At Nuvango, girls pitched and presented their awesome businesses that they have been developing since week one. Carolyn Van, our amazing Lead Instructor, and Amanda Huang (me!), Youth Operations Lead, transformed the room into the ultimate pitch session to showcase the digital and physical sides of their businesses. Girls talked all about their start-ups, ranging from a dress company to an app and even handmade felt dolls! Everyone participated in a fun entrepreneurship game that crosses mad-libs and an elevator pitch–even the parents got a taste on how it feels like to be an entrepreneur!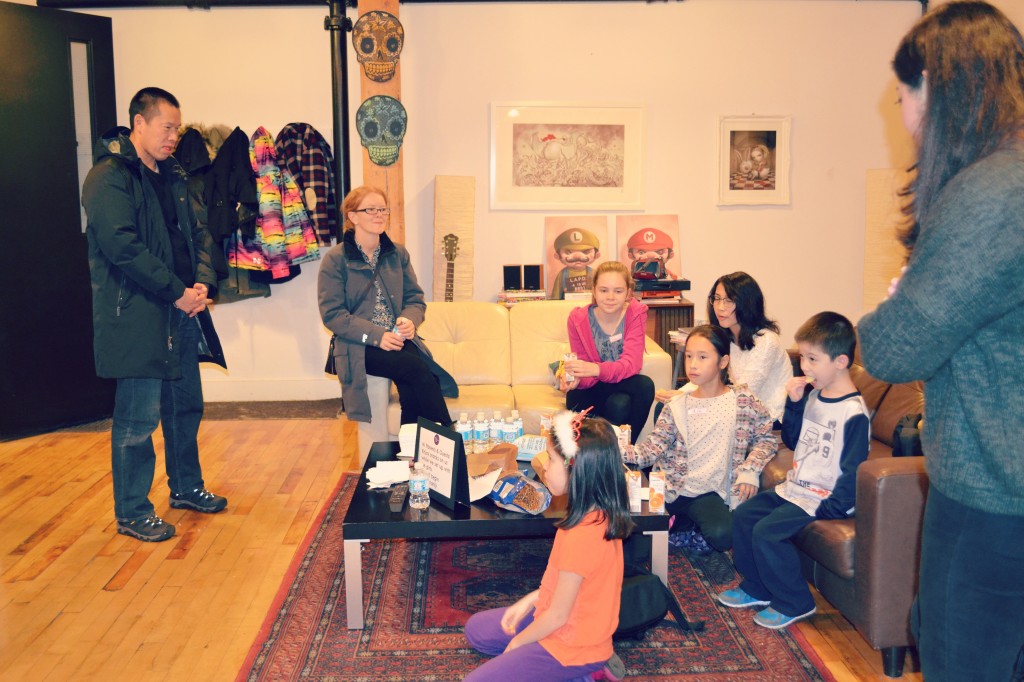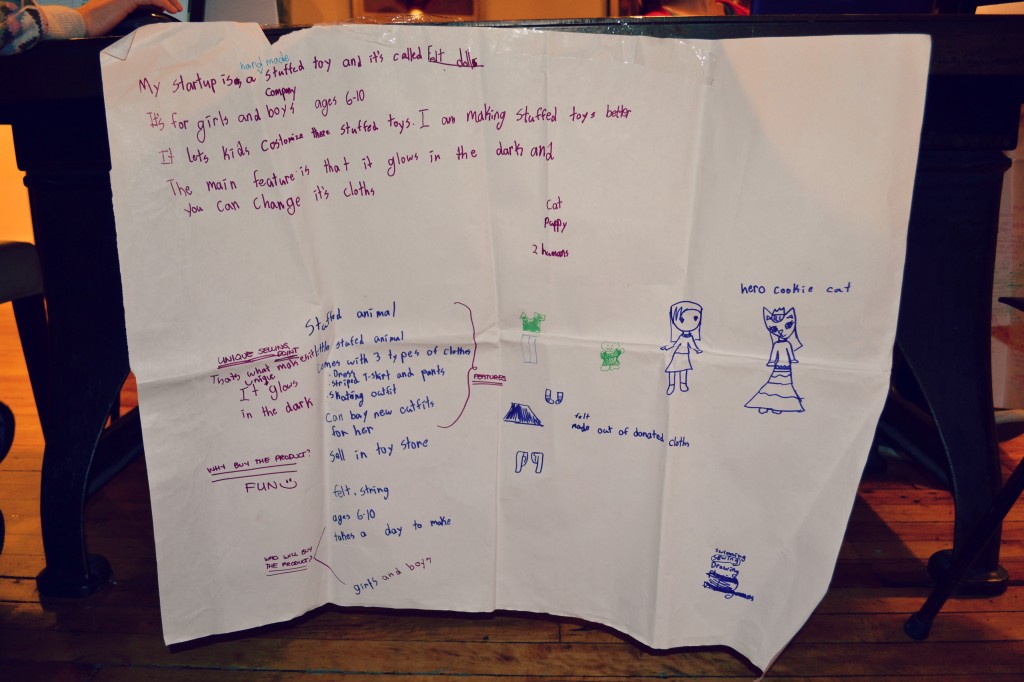 Carly Chalmer's super creative Digital Drawing class showcased their amazing art work that they have designed throughout the many weeks at Flipp. With the help from the awesome mentors and Carly, kids used their imaginations to create digital drawings and gifs using Pixlr. Kids were creating lots of holiday themed artworks before showcasing all of their designs to parents, and were also treated with a delicious dinner from Flipp. The kids have learned photo editing, all the tools on Pixlr and of course, exercised their creativity to become little design experts!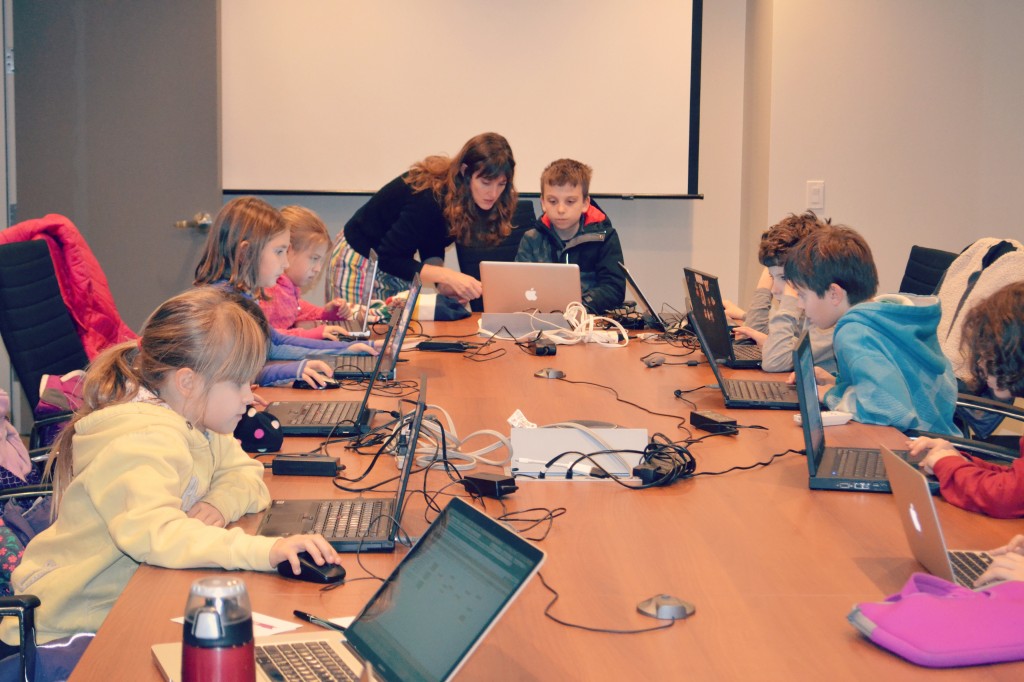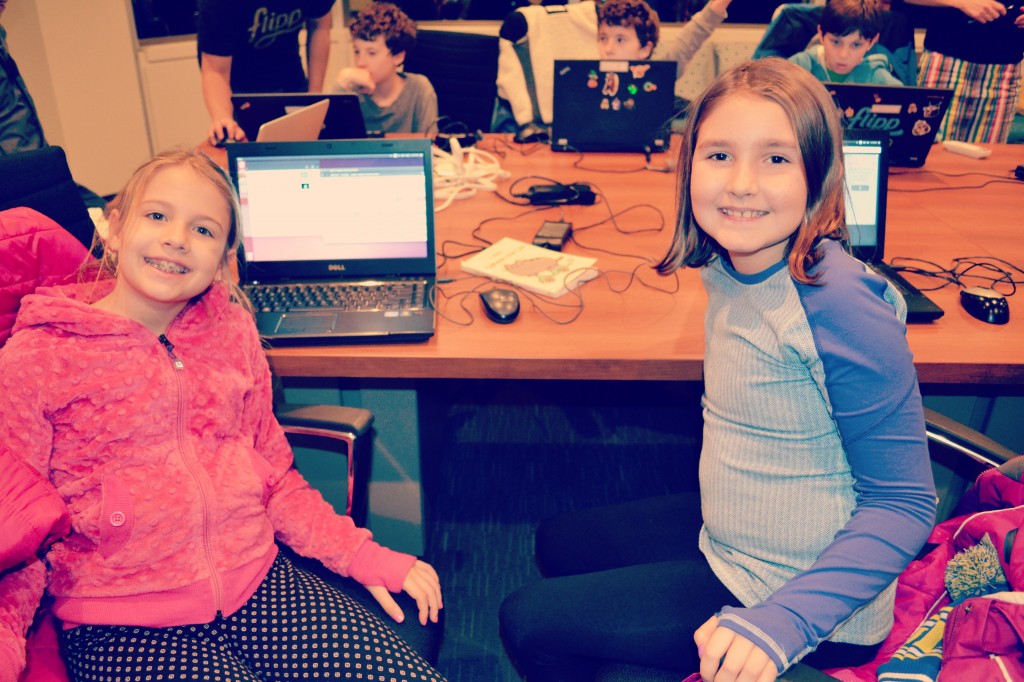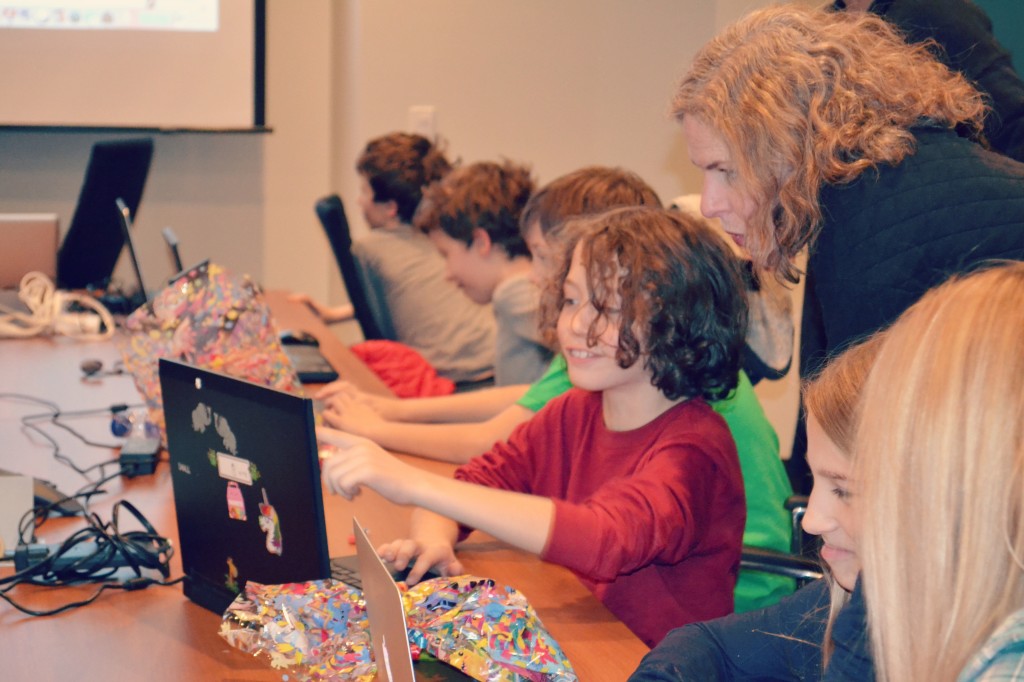 At our Storytelling with Scratch Club, kids created stories through gamemaking and interactive art. Matt Craddock, our inspiring Lead Instructor, taught kids the ins and outs of programming, from simple commands to complicated code, every week! After learning all about Scratch, kids were able to get super creative during the last day and created amazing programs from maze games to even an online piano! Hosted by Parcel Design, the program wrapped up with some amazing demos. The young programmers showcased their final pieces on a big screen.