A few weekends ago, our Teen Club members had the opportunity to attend FITC Toronto 2017, a professional conference on technology and creativity hosted at the Hilton in downtown Toronto.   FITC–which stands for Future, Innovation, Technology, Creativity– brings together artists, designers, technologists, filmmakers, and entrepreneurs working on everything from virtual reality, to user experience design, to wearable technology. Over the course of three days, these industry experts shared their work and ideas through talks, workshops, and exhibitor booths.

Keep scrolling to hear about some of the highlights from our visit, as well as hear what our Teen Club members thought about the event — hint: it was awesome!

FITC was a chance to meet–and have empowering discussions with–inspiring people working in the tech industry.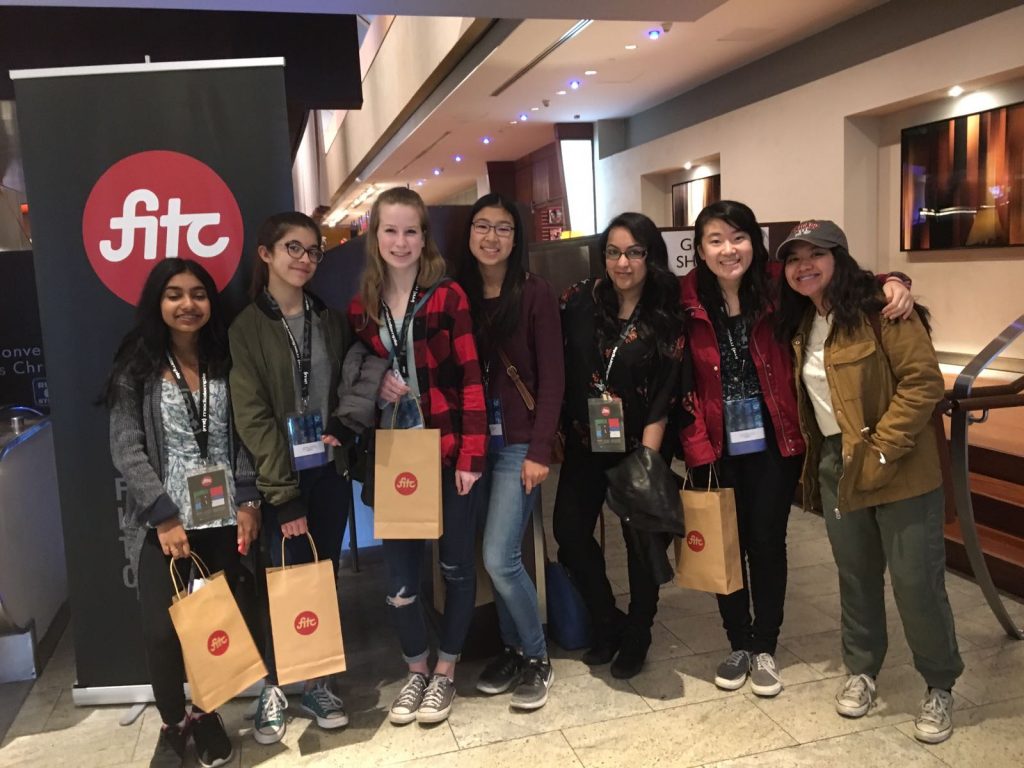 "FITC was a great networking opportunity–I got to meet so many incredible people! For instance, I met Patrick Faller, the media coordinator of FITC, and Sage Franch, a well known blogger, evangelist, and a developer of the Hololens. Every person I spoke to at FITC was more than willing to share a laugh, and bestow their wisdom upon us Teen Clubbers.
Even outside of the conference and on social media, the people I met were wishing me luck with school and encouraging me to chase far fetched university dreams! In the end, the only regret I have about FITC is not being able to attend every speaker's talk (many were running simultaneously), and not being able to chat with every single person there! I am incredibly grateful I had the opportunity to attend FITC. Hopefully, this state of 'inspiration-euphoria' I got after walking through the doors of the Hilton Hotel will remain until next year's event!"
– Michelle Lin
The teens loved listening to eye-opening talks from industry experts working on a range of products and technologies.
"From talks about the importance of motion and animation on the web to talks about wearable technology that looks fashionable at the same time, FITC had a huge range of topics that were equally as inspiring. There were so many engaging and entertaining speakers such as Sarah Drasner talking about storytelling in the age of Javascript, Emilie Baltz who taught us about a whole other way to see food (and even gave us candy in the process), Helen Androlia who spoke about the importance of understanding and having empathy for buyers in advertising, and many more amazing and captivating speakers. I am so grateful to have attended this educational and insightful conference and hope to have the privilege to attend events like this one in the future!"
– Signe Hoel
"A wonderful experience was Dan Draplin's talk about his tumultuous journey in graphic design, which was both funny and insightful at the same time; it challenged my preconceived notions about the design industry, and showed that you can still achieve self-fulfillment in the creative industries while providing a meaningful service to other people."
– Helen Chen
The conference was an opportunity to learn novel ideas and walk away with new interests…especially in Artificial Intelligence!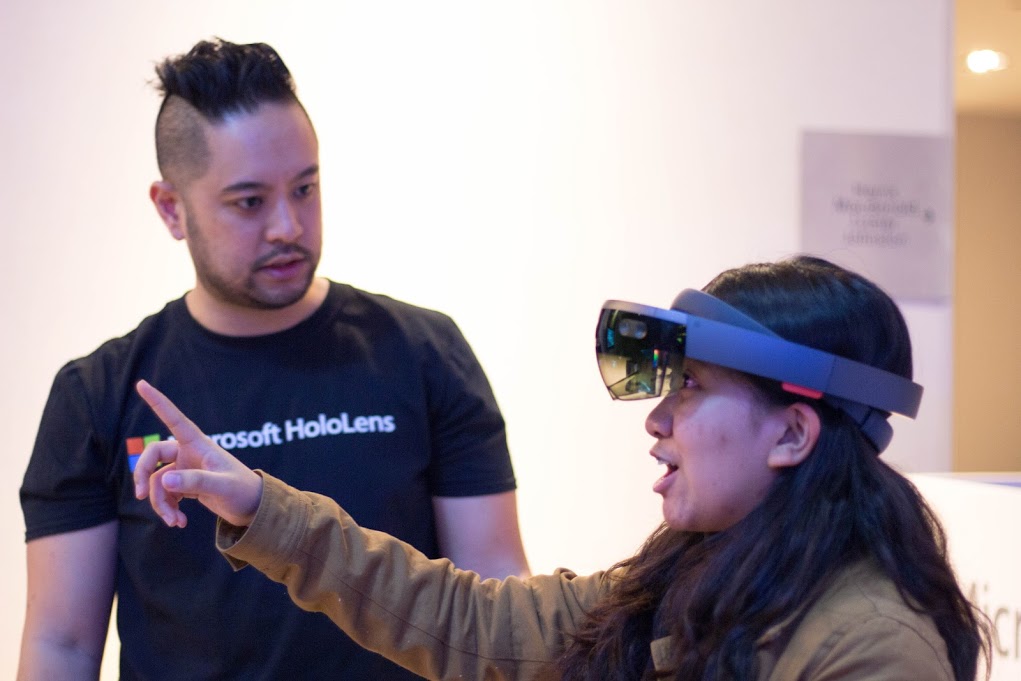 "I learned about the differences between Virtual Reality and Mixed Reality. I learned that VR is all virtual and Mixed Reality encompasses both real and virtual aspects.
I enjoyed listening to the TensorKart session where the speaker talked about how he used Tensor Flow, also used by Google's self-driving cars, to create an AI that was able to play Mario Kart. I loved how he promoted the idea that anyone can get into machine learning even without a Phd – everyone can try exploring and that machine learning is actually pretty cool!"
– Lisa Ding
"The talk I attended about deep learning and programming an AI to learn to play Mario Kart was the most interesting one for me, because I previously knew almost nothing about AI. But I actually walked out having developed a newfound interest in it, and wanting to learn more about it on my own time."
– Helen Chen
Teen Club would like to thank FITC and its founding director, Shawn Pucknell for giving these high school girls such an exciting learning opportunity.
Do you know a high school-aged girl between 13 and 17 who's interested in gaining coding skills and learning more about the tech industry?  In addition to our monthly coding workshops, Teen Club offers regular opportunities to visit workspaces in Toronto's local tech scene, as well as participate in industry events such as FITC. You can learn more about Teen Club, browse our upcoming events, and register to become a member here: https://www.canadalearningcode.ca/teen-club/