These days parents and educators are inundated with messages about the importance of teaching children how to code, but aren't always given much in the way of concrete tips for how to make this happen!
And for those of us that didn't get this type of education while we were in school, trying to figure out where to start can be a little overwhelming.
With that in mind, we've prepared a little guide to our youth programs that outlines the goals of each of our programs, as well as some of the best practices and approaches that we find are most effective when teaching digital literacy skills.
For girls and boys 6 to 12 years old
While people often think of things like computer coding or web development as "adult" activities, we know that kids are more than capable of becoming builders of technology in their own right.
They just need the right kind of attention and support to help them tap into their inner reservoir of talent and creativity!
At Ladies Learning Code, we believe that the earlier in a child's life that you can spark a passion for technology, the better!
For the 6-12 year-old set, we offer our Girls Learning Code programming, as well as our Kids Learning Code programming, which is open to children of all genders. From weekend workshops, Code Mobile stopover visits, All day PA (Tech) Days, We'll Take Your Kid To Work Days to our signature week-long March Break and Summer Camps, there is a program to suit every child's personality, and every family's need.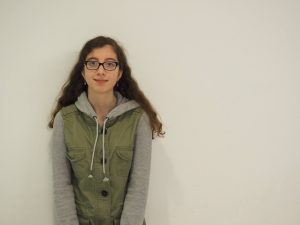 "Carol has been exposed to countless tools, technologies and coding languages through Girls Learning Code. Among others, she has had the opportunity to learn about HTML & CSS, Ruby, Python, as well as image editing and has had the chance to work with hardware including Arduino kits and 3D printers. All these activities were taught and led by knowledgeable and caring professional women and a great team of mentors in an environment that made the girls feel at ease and eager to learn.
In addition to awareness about the role women play in the IT industry, Carol not only acquired new skills but also increased her self-confidence. I'd say that as a result of attending Girls Learning Code camps and workshops my daughter is now extremely curious about technology and ready to try new things and create stuff.
I feel that there's a ton of value in what Girls Learning Code offers and the program's sponsors expand the reach of your program to girls who otherwise wouldn't be able to attend. My daughter is one of those girls and I'm deeply grateful for what Girls Learning Code and its sponsors have made available to her."
— Pablo Sosin, Parent of Carol – Girls Learning Code Learner and now Teen Club Member
To consider a variety of kids' interests, we are always designing, testing and refining activities that involve creating something or solving problems in different ways. This means youth get to have a wildly fun time taking part in activities like making games, creating art and sharing stories – all while learning computer programming concepts!
Check out this game that one of our learners, Mariana, built at one of our workshops!

Play Mariana's game!
1) Turn up the volume. Maybe not too loud 🙂
2) Click on the Green Flag to start the game
3) Hit the Space bar to fly
For teenage girls 13 to 17 years old
As any parent of a tween or teen will know, keeping kids connected to their passions — and to learning in general! — as they make the challenging and exciting transition into teendom can be difficult.
That is one of the many reasons that we created our Teen Club program, which provides teen girls with a bridge between youth and adult programming. In partnership with Google, Teen Club encourages and supports highschool girls to continue to invest in their curiosity in technology – as they transition towards actively making decisions for their professional future.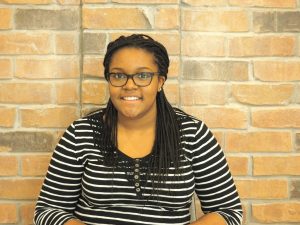 "With all of my experience with Ladies Learning Code I can honestly say that I've seen and been affected by this positive change first hand.
My involvement with Ladies Learning Code has inspired me to not only just learn code but I want to pursue a higher education and a career in computer science and entrepreneurship. Ladies Learning Code instilled this in me specifically after just a few workshops where we covered coding, entrepreneurship and business concepts that we were never taught in school."
— Hailee Vassell, Teen Club Member 
Remember: it's about more than code
While participants in our Girls Learning Code, Girls Learning Code and Teens Learning Code programs will walk away from their camp or workshop with a new set of technical skills, they will also have developed other "soft skills" that will support them on their personal and educational journeys. 
Our programs help youth grow layers of critical thinking skills, understand the power of collaboration and develop new problem solving skills. They are also about providing exposure into what a professional future in technology could look like. Our learners often get to visit the coolest tech companies, attend conferences and take part in panel discussions with those who are using technology to solve problems and build the future!

How you can get involved
For Educators 
Good news! We've made some of our Kids Learning Code activities and resources available to the public for educators of all sorts to use and to modify as they see fit for their youth learners. We want to pass along what we've learned after teaching more than 20, 000 youth – and counting – to code! Feel free to pass TeachersLearningCode.com on to any educators you know.
For those interested in Volunteering
We are always looking for awesome volunteer mentors. Sign up to be notified of when we could use a hand. While having coding skills is an asset to mentor, it is certainly not required! 
For the youth in your life
To ensure the youth in your life don't miss out, we encourage you to sign up to be notified of upcoming Youth Programs. If you can't make it out to our programs – go ahead and request for the Code Mobile to come to you. We are currently touring Southwestern Ontario.