After the excitement of Black Friday and Cyber Monday comes Giving Tuesday.
If all three days were sisters, Giving Tuesday would be the one that's always spending her Saturdays volunteering and sharing the link to yet another Go Fund Me campaign that she's contributed to.
During a time of year marked heavily by consumption, Giving Tuesday is day to reflect on what each of us can do give back – to our family, friends, and community – and remind ourselves that our strength comes from working together.
In the spirit of Giving Tuesday, we're sharing 5 unexpected ways you can support Ladies Learning Code. Check it out!.
Attend a workshop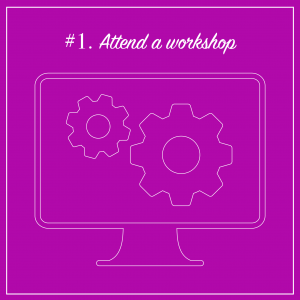 Ladies Learning Code runs workshops in 29+ communities across Canada. From HTML & CSS to Ruby, from Intro to Design to WordPress & Blogging, we have a workshop that caters to whatever your interests may be.
Not only will you upgrade your skills and maybe find your new passion, but proceeds will go to support Ladies Learning Code — meaning we'll be able to keep running our awesome programming and continue to inspire and empower countless women and youth across Canada to become enthusiastic creators of technology. See what workshops are happening in your area and register here.
Volunteer as a Mentor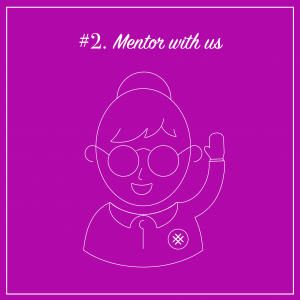 One of the biggest reasons our workshops have become so popular is because of people we like to call mentors. While our Lead Instructors are front and centre leading, our amazing mentors are scattered throughout the room.
Mentors really are the magic. Mentors work with learners collaboratively which allows us to create a social and rewarding educational experience for everyone.  See our upcoming workshops, and register as a mentor here.
Give a the gift of learning with a workshop gift card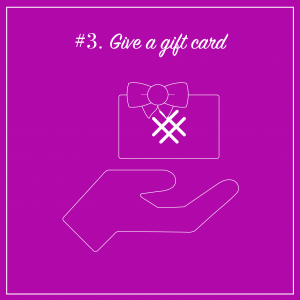 Do you know a budding techie who wants to learn more, but doesn't know where to start? Ladies Learning Code offers gift cards that can be redeemed for any of our programs across Canada.
Perfect for a friend, colleague, or loved one, our gift cards truly are the gift that keeps on giving. Gift cards can be purchased here, in $25 and $50 denominations.
Gift yourself some LLC swag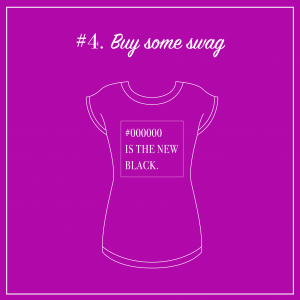 Everybody loves swag! Our shop is filled with clothes and accessories to keep you (or your loved one!) looking cool — all while supporting a good cause.
Show the world your love of code with a "#000000 is the New Black" t-shirt or Ladies Learning Code tote.  Swag is a great way to give back to yourself while also helping us continue to do the important work we do. Find swag here.
Donate!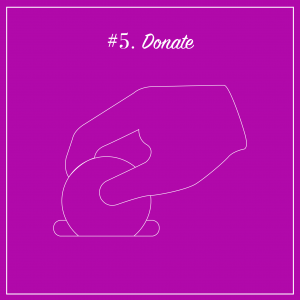 Donating is a great way to show your support for what we do. While we're a small, lean (scrappy!) organization, it does take a few dollars to keep the operation running. When you support Ladies Learning Code, you're supporting not only our programs, but the initiatives that we have in place to ensure that they're as accessible as possible, like our scholarship program or our loaner laptops.
No amount is too small and all donations go to supporting our programming. You can find our donate page here.
Our success depends on the support of our community. Today we reflect on, and are thankful for, the tremendous support we receive from our community every single day. Without you, none of what we do would be possible.
Maggie 
maggie@ladieslearningcode.com