Girls Learning Code is hosting another amazing workshop this weekend!
With the help of some fantastic mentors and instructors, Girls Learning Code will be hosting an Introduction to Python workshop. Python is a computer programming language similar to Ruby. In February Girls Learning Code held an Introduction to Ruby workshop and it was a wild success. The girls grasped the concepts of computer programming so quickly, and with such interest, that we knew we needed to learn about Python as well. Meet the mentors who will be at Python this Sunday!
Lead Instructor: Juan Musleh (@juanmusleh | http://juanmusleh.net/)
Developer at Freshbooks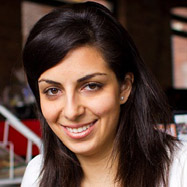 Juan is Toronto's newest software developer by day and serial hobbyist by night. Continually pushing the limits of the word "active", Juan blends experience building software from the ground up with a drive to try every single recreational activity in existence at least once.
Having spent multiple years organizing the Canadian University Software Engineering Conference (CUSEC), she's now immersed herself in the Toronto software development community by co-organizing the most recent edition of TechTalksTO, and volunteering for Ladies Learning Code.
Juan's relationship with Python began during her tenure at Evertz Microsystems, and it was love at first sight. Their relationship has continued to blossom through Juan's move to FreshBooks in Toronto, where she sings its praises to whoever will listen. She hopes that the Python workshop will not only convince the attendees that Python is amazing, but also inspire them to spend their free time tinkering with programming languages and building neat applications.
Rebecca Putinski (@h4xnoodle)
Agile Engineer at Xtreme Labs – I develop cool apps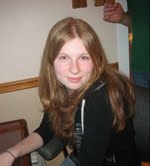 Tell us a little about yourself!I'm passionate about developing software that is beneficial to others and fun/easy to use. Mobile and web are great mediums and I love developing for them!

Why did you get involved with Girls Learning Code?
Helping others learn valuable skills and ensuring that the environment is a great place to learn for women is a great idea. Both roles of learner and instructor/mentor are empowering and give us the opportunity to learn more about the community. Coding should be a skill everyone has accessibility to.
Ashley Lewis (@AshleyJaneLewis)
Girls Learning Code Event Producer, TIFF Workshop Facilitator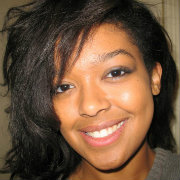 Tell us a little about yourself!With a background in fine art, she also enjoys painting, sculpting and drawing when she isn't coding. She loves collaborating on creative projects with people of different specializations and is currently aiding in the launch of Toronto's first mobile Children's Museum, inspired by the late great Marshall McLuhan. She has worked and interned for companies like TIFF and CBC and is thrilled at the opportunity to add Girls Learning Code to that list. As a lady learning code herself, she is excited at the thought of passing on that passion to younger generations.

Why did you get involved with Girls Learning Code?
Girls Learning Code is an awesome organization! Seeing the girls learn skills and confidence in the realm of tech each week is really inspiring. We're really motivating girls to be the best  that they can be, all while having fun.
Andrea Zeelie (@azeelie)
Communications Coordinator for HC Link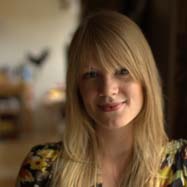 Tell us a little about yourself!
I love to learn! I'm really interested in finding creative ways to display and disseminate health promotion information.

Why did you get involved with Girls Learning Code?
For so many reasons, but mostly because technology can be so empowering! I wish I had access to opportunities like this when I was a girl.
Huma Zafar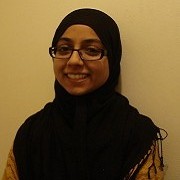 Tell us a little about yourself!
I am passionate about teaching, learning, and writing code!
Why did you get involved with Girls Learning Code?
As a woman studying Computer Science, I know the importance of getting girls interested in technical fields. I want to get involved with Girls Learning Code because I believe this initiative is greatly beneficial for both young women as well as the technological industry as a whole.
Lucy Feng
RL Solutions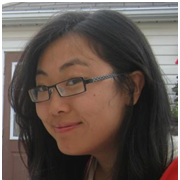 Tell us a little about yourself! My passion is for clean and functional user experience, and a advocate for our clients profusely…. If you were to ask me in the context of my current employment.  Life-wise, my passion lies in music. It started with piano in typical early childhood. I went to a performing arts high school, pursued biotech in university and landed in software as a professional. I picked up the guitar a few years ago and after some failed attempts to learn to play I've picked up enough skills to write the music and lyrics to a folk album. Recorded in my bedroom next to a noisy air conditioner last summer with my Thinkpad T-42, it's about as close as I've ever been to chasing that passion. I like an audience and I have this energy that loves to come out in a performance, even if it's just to my roommates who are trying to sleep.
Why did you get involved with Girls Learning Code? I'm not a developer but I value my limited knowledge of how programming works so very much. I think kids (of either gender) should be exposed to the kind of problem solving and critical thinking it takes to work in the tech industry.

Taya Denotter (@denotts)
Marketing Coordinator at Indigo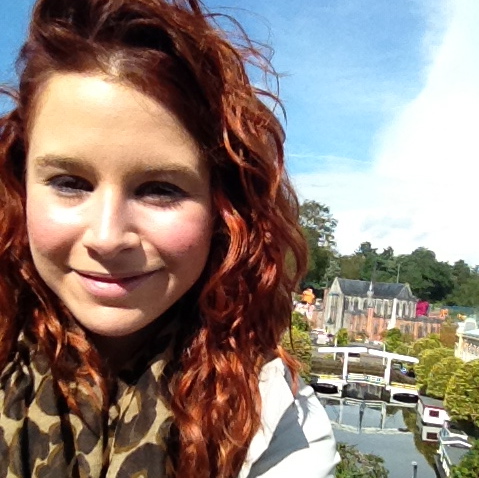 Tell us a little about yourself!
Two years after graduating from an intensive new media program, I've done everything from coordinating photo shoots, to distributing your favourite childhood cartoons around the world, to creating campaigns for your favourite bookstore. I can usually be found live-tweeting award shows and streaming Sabrina the Teenage Witch re-runs on YouTube.
Why did you get involved with Girls Learning Code?
I stumbled into the tech industry and flourished when I discovered a passion I never knew I had. I'm excited to introduce the next generation of girls to how amazing and fun technology can be!

Erika Casupanan (@erika_cas)
Account Coordinator at Media Profile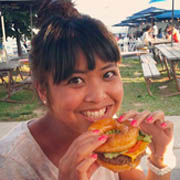 Tell us a little about yourself!
After five years of school in media studies, multimedia design and public relations, I've become a working girl in downtown Toronto. I work at a public relations agency and I love the fast-paced nature of my job. In my spare time I can be found crafting, volunteering and attempting to kick box.
Why did you get involved with Girls Learning Code?
I'm a young lady with a tech background, a love for volunteering and the desire to never stop learning. Girls Learning Code let's me put my passions together while empowering young ladies in the community.

Lindsay Fry
Olive Media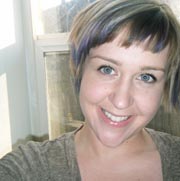 Tell us a little about yourself!
Originally from the East Coast, I moved to Toronto almost seven years ago. After several years in the Salon/Spa industry I took the chance to pursue my creative passions and went back to school to study graphic and web design. Since then I have been working hard to perfect and expand my skills while working from home as a freelance designer for Olive Media.
Why did you get involved with Girls Learning Code?
I was inspired to become a Girls Learning Code mentor after the amazing experience I had attending one of the Ladies Learning Code workshops. I believe mentoring will give me a chance to share my skills in a fun and challenging environment and I am very excited to be a part of the team!

Thank you so much, mentors! See you Sunday!