Ladies Learning Code: Introduction to Microcontrollers: Build a sound reactive desk lamp
Learn the fundamentals of microcontrollers like Arduino.
Calgary

August 18, 2018
10:00 am - 4:00 pm
The Inc.
The Details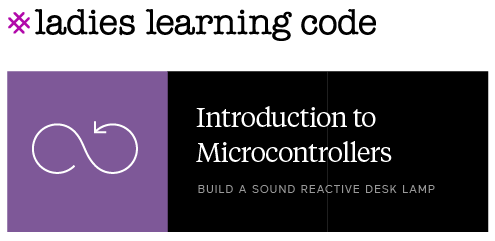 ---
Learn the fundamentals of microcontrollers like Arduino. In this workshop, you will learn how to accept input from a microphone, and then convert that input to modulate an array of LED lights, to build a colourful, sound reactive desk light. We will also cover the basics of Arduino sketches, as well as some basic skills for assembling hardware projects
You will learn:
Fundamentals of micro controllers
Basic Circuits
Hardware inputs & Outputs
Basics of Arduino Programming
Who is this for?
Our Ladies Learning Code workshops offer female-identified and male-identified, trans, and non-binary adults hands-on, project-based learning experiences that are designed to give beginners the skills and confidence they need to become digital creators.
Prerequisites:
None! This workshop is designed for absolute beginners!
What's Included: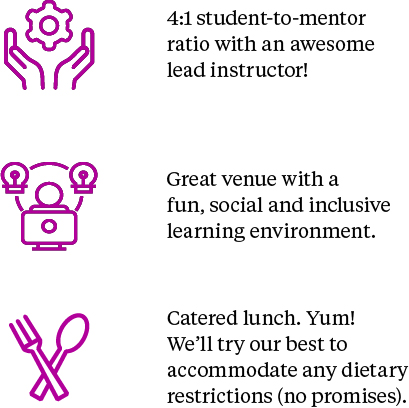 Requirements: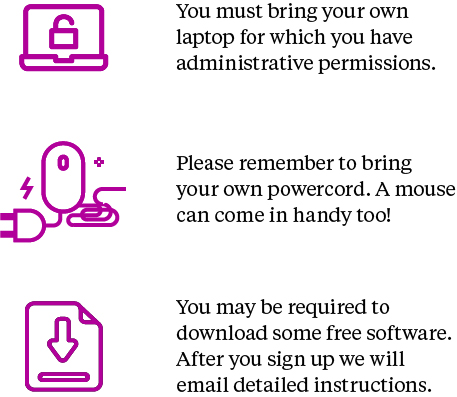 Note: If you do not have a laptop to use during the duration of the workshop, we have a limited quantity that we can loan out. The option to borrow a laptop will be included in your order form when registering.
Lead Instructor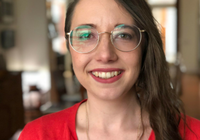 Kelsey Shorten
@codeKelseyCode
A Calgary Native, Kelsey went to school at McMaster university for her degree in Physics, where she specialized in Astrophysics and also got her first taste of code with Fortran 90. After graduation in 2010, she moved back to Calgary and spent some time working as a Geophysicist, since it turns out the two disciplines have a surprising amount in common. During that time she volunteered with the Rotaract Club of Calgary. In 2017 she changed gears and careers, and started the Object Oriented Software development program at SAIT. Code turned out to be an excellent outlet for her passion for problem solving and she's been hooked ever since. After graduation in October 2017, she started work for a local logistics software startup, Routeique, won Judges Choice with her team at the Calgary Regional Hackathon, and continued to learn as much as she can! She's very excited to be instructing with Canada Learning Code, and hopes she can help inspire people to try new things!