Ladies Learning Code: Data Insights with Python
Python is a great language for beginners.
The Details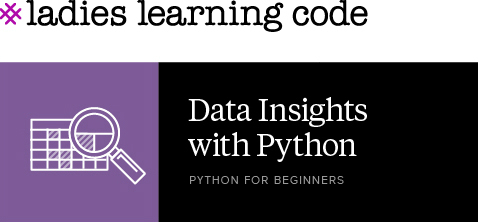 ---
Python is a great language for beginners. Its beautiful and clean-looking syntax means you'll spend less time being confused (it looks sort of like English!), and more time understanding and applying the fundamentals of programming. Python has a wide variety of uses from creating web applications to hardware programming to data analysis and scientific computing.
In this workshop, you'll learn the fundamental concepts of programming and how you can use this powerful tool to analyze data. You will learn how to read data from a file and extract useful insights for marketing and data analysis.
What will I have learned by the end of the workshop?
By the end of the workshop, you'll know the answers to the following:
– What is programming?
– What is Python used for?
– How do I write and run a python program?
– How can I read & analyze data in a file?
You'll be introduced to important concepts such as variables, types, conditionals and loops, and learn how to use an IDE to write more code even faster. (Not sure what any of that means? This workshop is perfect for you!)
Who is this for?
Our Ladies Learning Code workshops offer female-identified and male-identified, trans, and non-binary adults hands-on, project-based learning experiences that are designed to give beginners the skills and confidence they need to become digital creators.
Prerequisites:
None! This workshop is designed for absolute beginners!
What's Included: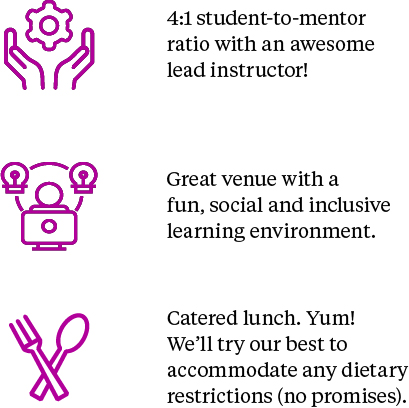 Requirements: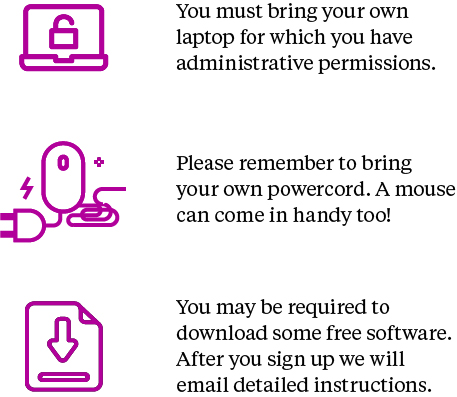 Note: If you do not have a laptop to use during the duration of the workshop, we have a limited quantity that we can loan out. The option to borrow a laptop will be included in your order form when registering.
Lead Instructor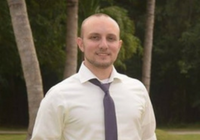 Mark Mathieu

A graduate of St. Lawrence College's Data Analytics graduate program, Mark is part of a new generation of grass roots developers who use Python and other languages to connect, analyze and create business value from data. Mark currently works for Assurant International Ltd. in a multifaceted capacity where he builds business intelligence tools, connects and analyzes data and builds automation and productivity tools. Mark is primarily self taught with Python, SQL, R, Bash, DAX and M while having a strong background in business development within the BI sector. Mark has an undergraduate degree in Music Performance from Humber College, so he knows the value of persistence and the struggles of learning to code from scratch.