Opens in a new window
Opens an external site
Opens an external site in a new window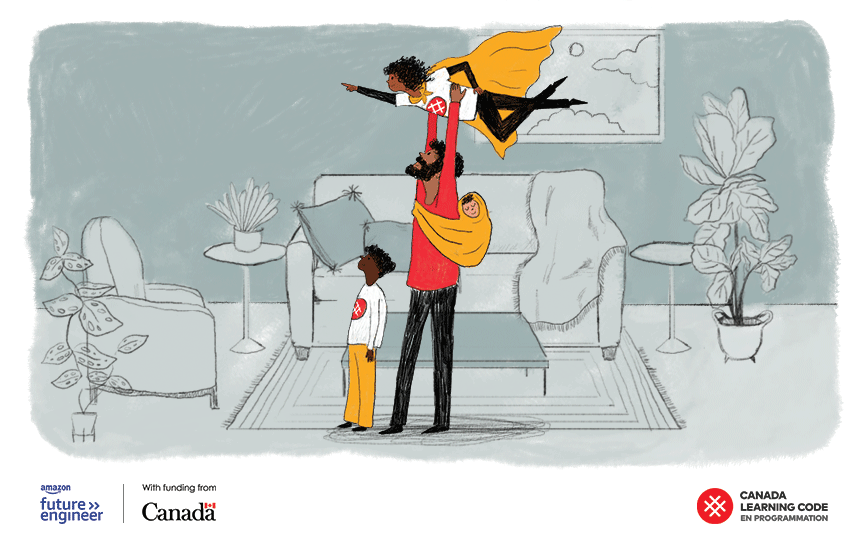 What Is Canada Learning Code Week?
Grab your family and join thousands of people across Canada for our fourth annual Canada Learning Code Week (December 1st – 11th)! 
This year, our theme is Digital Citizenship: Staying Safe Online. Change up family night! Learn a new coding concept and an important life skill: how to protect yourself – and others – in the digital world.
Plus, when you complete a #clcWeek activity, you can enter our contest for your chance to win a prize pack (valued at $950)!
REGISTER NOW
Top 3 Reasons To Participate: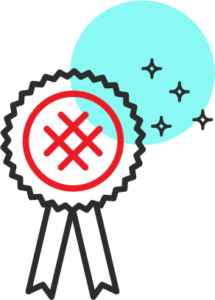 #1: Get a shot at winning one of twenty-six prize packs
Enter our contest after you complete your #clcWeek activity for your chance to win a prize pack (valued at $950)!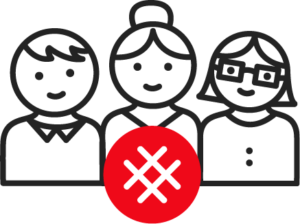 #2: Empower your family to be great citizens in the digital space
Practice safe surfing! We spend A LOT of time online so we should be productive and safe while doing so! Empower your family members to be creators of tech during #clcWeek.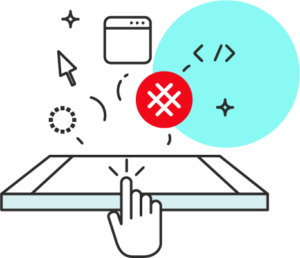 #3: Learn something new, together
We hear you: computer science can be intimidating. With Canada Learning Code Week's easy-to-follow activities, you'll up your coding game in no time!
Coding Activities for a Safer Digital World
FUN FACT: People in Canada spend the most time online compared to any other country in the world! Help the special child(ren) in your life stay safe online. When you complete one of these activities, you can enter our contest for your chance to win a prize pack worth up to $950!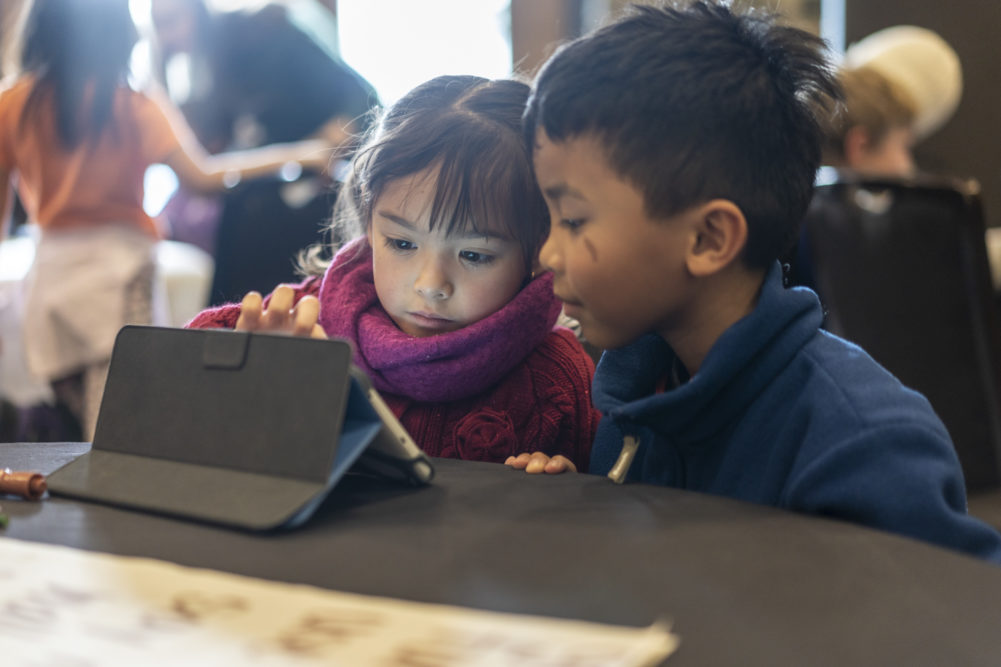 How to Participate
Follow these three easy steps to participate during #clcWeek!
Register to participate

Complete your selected activity

Enter our contest
When you register to participate, you'll get free swag* (while supplies last) and curated resources to help you prepare for your selected activity. Plus, you'll also be eligible to enter our contest! Scroll down to sign up for a virtual #clcWeek experience!
*Due to high demand, swag kits are no longer available. 
REGISTER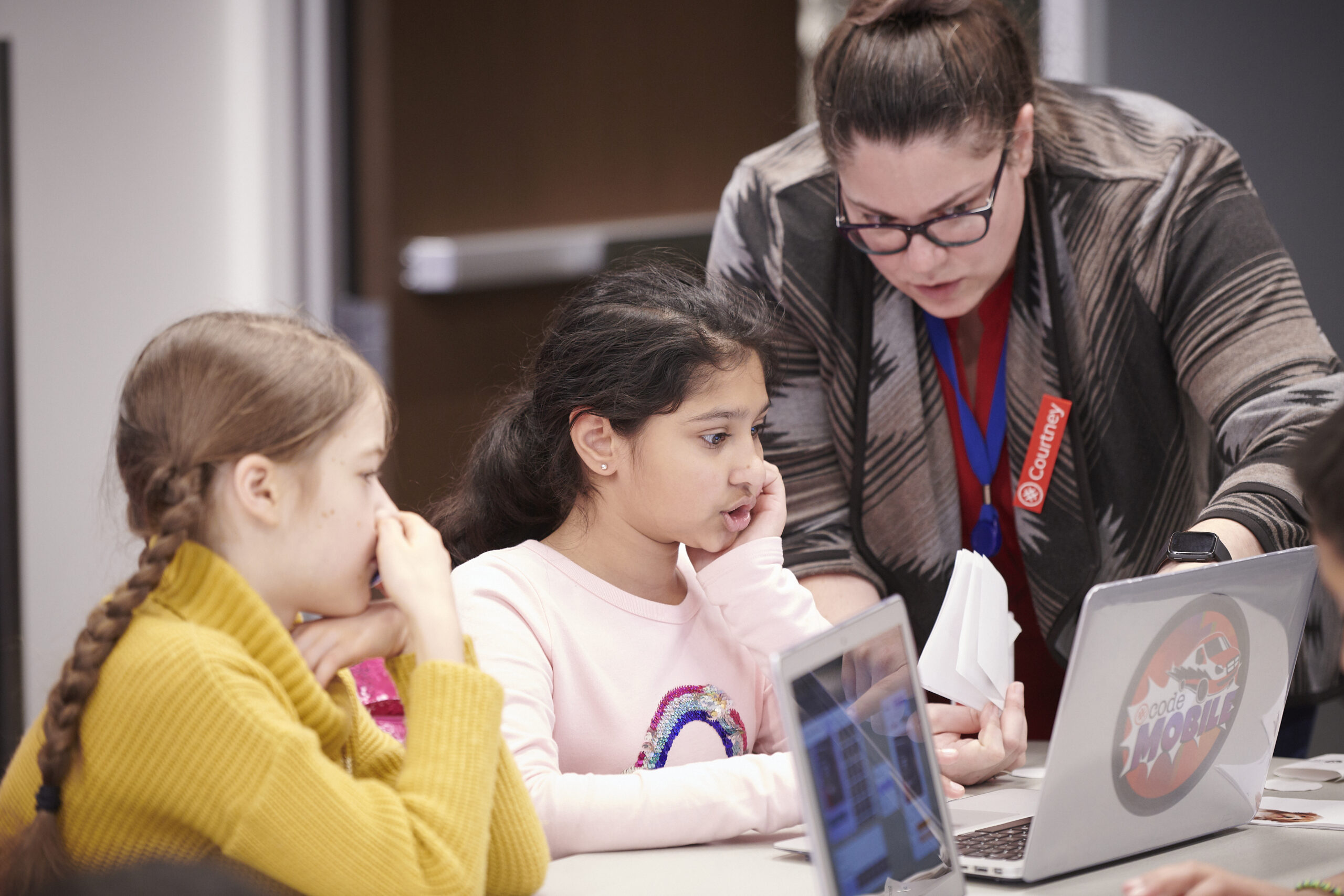 Sign up for a Virtual #clcWeek Experience
Want to participate in Canada Learning Code Week with your family AND community? Join us for a virtual experience!
REGISTER FOR AN EVENT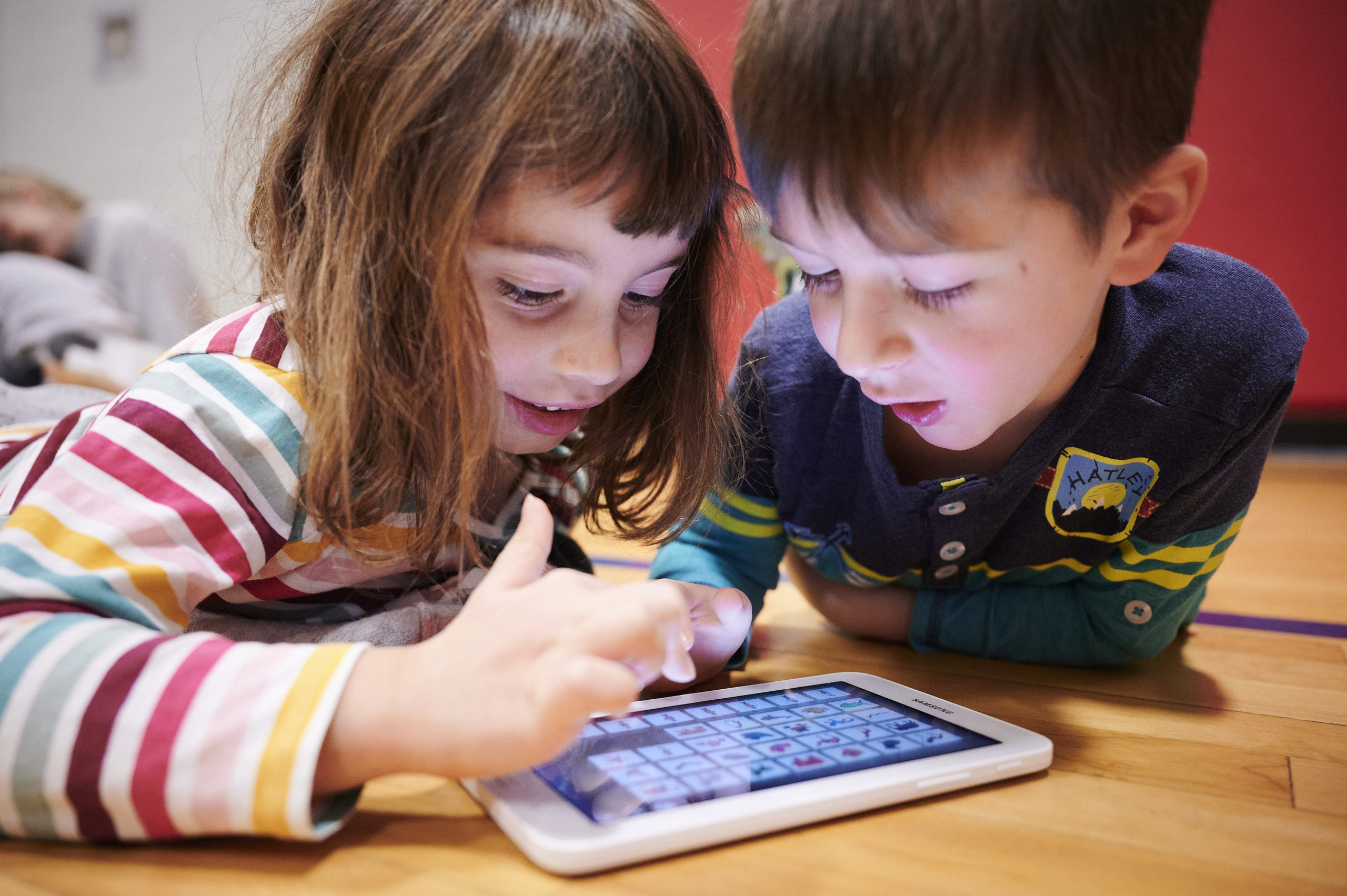 Win a Prize Pack
Complete at least one #clcWeek activity for your chance to win one of twenty-six prizes (approximate value of $950)! The prize pack includes:
One (1) Asus laptop
One (1) Samsung mobile phone
One (1) Little Robot Friend
One (1) Virtual Reality (VR) reader
One (1) Littlecodr
Enter our contest by filling out the Impact Form by December 21st. The form can be found in your email after you register. *View full contest rules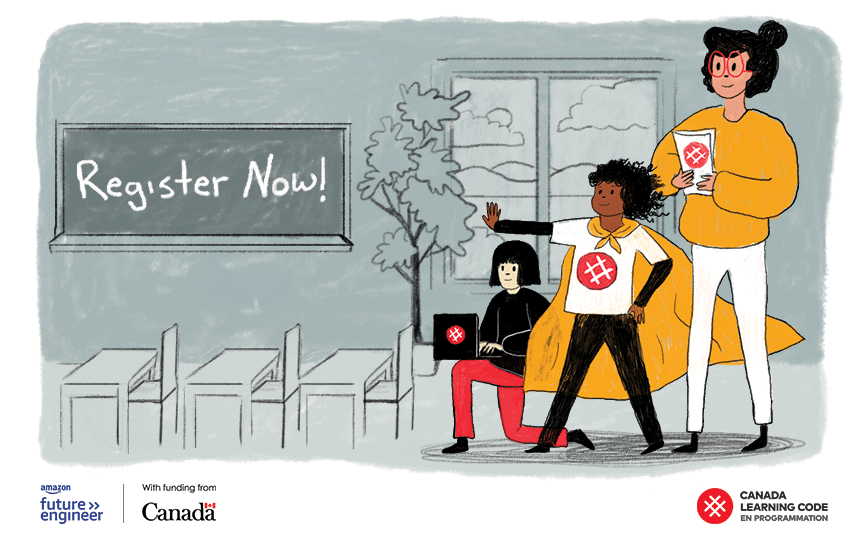 Bring #clcWeek To School!
Spread the word about Canada Learning Code Week and empower others to learn how to stay safe online. Share the #clcWeek page for educators with their teachers so they can bring #clcWeek to your children)'s classroom!
BONUS for educators with families: you can enter for our draw for educators AND contest for families when you teach a lesson plan in your classroom AND complete an activity with your family.
VISIT WEBPAGE FOR EDUCATORS
Thank you to our sponsors who make Canada Learning Code Week possible!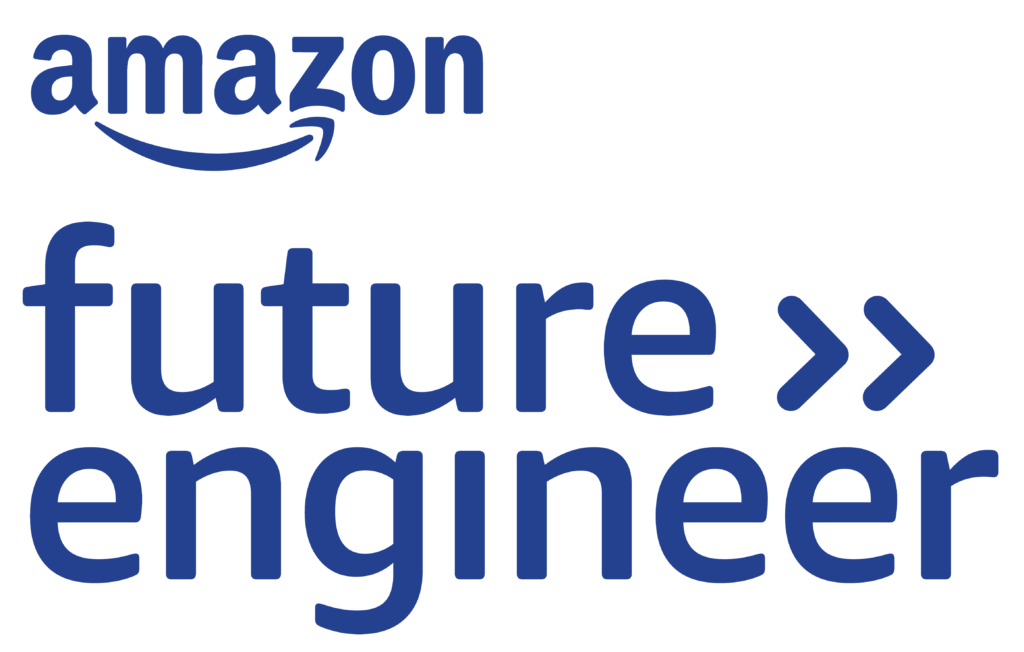 Special shout out to our partners who helped us bring Canada Learning Code Week activities to life!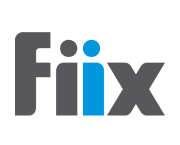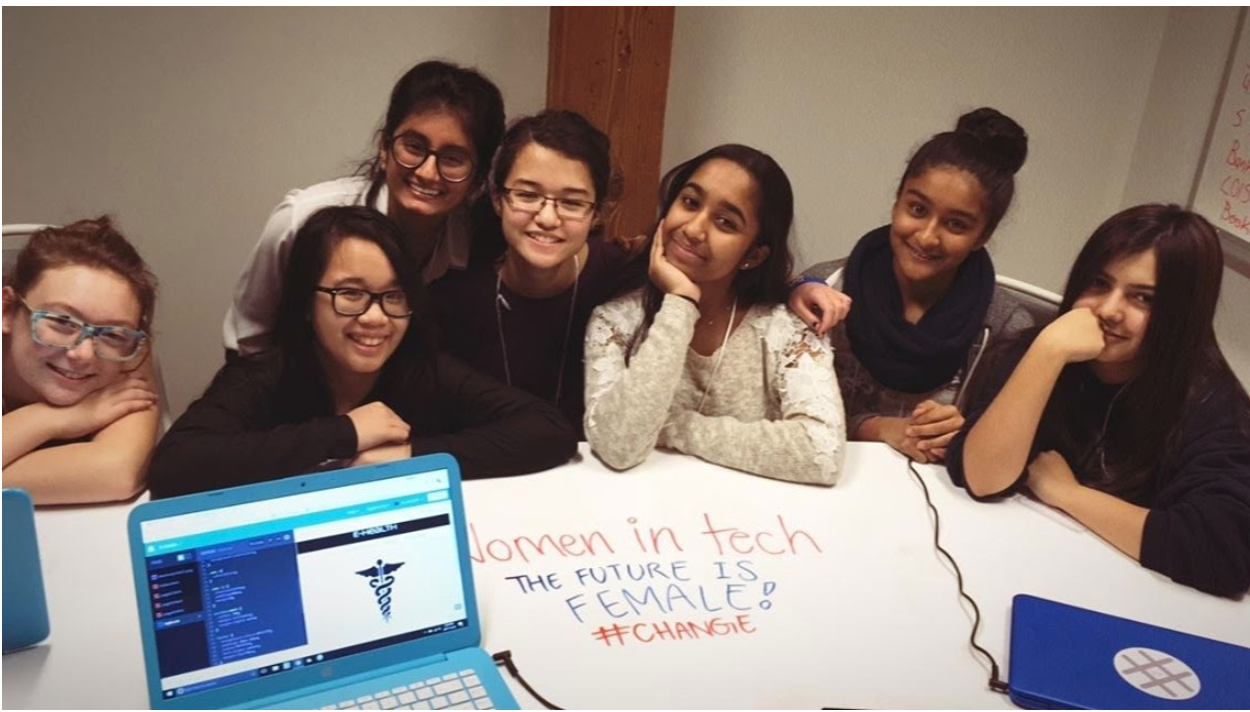 Give the Gift of Code!
Our amazing experiences are free for people in Canada thanks to incredible partners and individual donors! Your support today makes a big difference and will help us continue to bring free resources to, youth and their families coast-to-coast-to-coast.
Donate