Why Photoshop & Illustrator?
No matter what stage you're at when it comes to developing your technical skills, you've probably realized that Microsoft Paint just isn't going to cut it forever. Whether you need to crop or resize a photo, want to create a logo for your blog, or have a more significant design project in mind, at some point, you're going to need an introduction to the Adobe Creative Suite. So, on February 25th, 2012 Ladies Learning Code is happy to introduce our first design-related workshop, an Introduction to Photoshop & Illustrator.
At this full-day workshop, you'll learn to use Photoshop and Illustrator (plus as much design theory as we can reasonably fit in) from four ultra-talented members of Toronto's incredible design community: Ayla Newhouse, Ryan Bannon, Charlotte Tang & Angelica Ramos (check out their bios below). As you know by now, all Ladies Learning Code workshops revolve around a project, and this workshop is no different. At the end of the day, you will have created your very own personal brand package & mood board. Your end product will include: your own personal logo, business card design, edited profile photos for Twitter, Facebook & LinkedIn, a Twitter or website background, and a unique Facebook cover photo.  Plus, based on images that you'll select and bring with you to the workshop (that you'll source from sites like Pinterest & Piccsy, or Google Images), you'll choose colours and fonts that represent your personal brand, with help from designers who really understand what makes for good choices, and can explain the "why" behind them.
A Note About Our Venue: The School of Design at George Brown College
Thanks to The School of Design at George Brown College for providing the perfect venue for our first design-related Ladies Learning Code workshop! George Brown's School of Design is a truly inspiring place for learning. We'll be using four computer labs, and because of the setup, participants will have the opportunity to learn from each of the four designers below over the course of the day (each lead instructor will take you through a 75-minute lesson, and then rotate). It means that this workshop will be our largest yet (with 120+ participants), but also our most intimate, since you'll be learning with a group of only about 30 people. Of course, we'll continue to strive for our 4:1 participant-to-instructor ratio, so if you know any designers who might be interested in volunteering as a mentor for this workshop, please have them join our 'tech help' mailing list. We're looking for lots of help from Toronto's design community for this one!
(Note that computers are provided – no need to bring or borrow a laptop for this workshop.)
Introducing Our Lead Instructors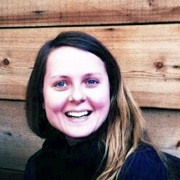 Ayla Newhouse | @aisforayla
Ayla Newhouse is a designer and creative generalist. A graduate of the Communication Design Program at the Emily Carr Institute, and the Interdisciplinary Design Program at the Institute without Boundaries, Ayla has worked at Normative Design, Bruce Mau Design, and HoBO Magazine. Today, Ayla is a freelance designer and the co-founder of 1THINGapp.com, which helps people improve their lives through gratitude. She's extra grateful to be involved with Ladies Learning Code because it's a chance for her to share her passion for good design and meaningful technologies.
Ryan Bannon | @rdbannon
A perpetual student of the world and graduate of the Creative Advertising program at Seneca College. In September of 2009 Ryan helped co-found Playground Inc. a user-experience design agency in the heart of Toronto. Day to day he works with web startups to help align their user-experience with business goals. In his short career Ryan has been lead designer on many innovative projects. One such project, Toronto Standard, won the Canadian Online Publishing Award for design of the year and was shortlisted by .Net Magazine (@netmag) for site of the year.  His involvement with Ladies Learning Code comes from a passion for the magic of hands-on practical learning and the drive for Toronto to be one of the best places in the world to make the web. If you have any questions or just want to say hi, you can reach him at ryan[at]playgroundinc.com or @rdbannon on Twitter.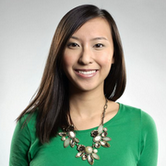 Charlotte Tang | @charlottejtang
Charlotte is Espresso Agency's resident Interactive Designer virtuoso with skills spanning design, animation, and video. Her penchant for non-traditional media led her to a degree in New Media at the University of Toronto, where she obsessively examined the effects of social media and technology on everyday interactions. This, combined with her black belt in design, makes her an expert in all things interactive. Charlotte's love for creating interactive experiences is evident in every aspect of her life. When she's not coming up with inspired and intuitive designs, you'll likely find her crafting the perfect personalized gift for someone—a giant Chicken McNugget pillow, for instance. In this Ladies Learning Code workshop, Charlotte is eager to pass on her knowledge of design and empower people to step out of their comfort zone to explore their creativity. Find Charlotte on Twitter @charlottejtang.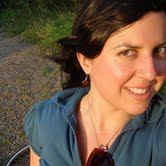 Angelica Ramos | @angelykke
Angelica is a graphic designer originally from Mexico City. In 2009, she came to Canada for a postgraduate degree program at the Institute without Boundaries at George Brown College. When she finished the program, she was hired by the Institute as a part-time designer and facilitator. Next, Angelica joined Hypenotic, a communication firm that serves values-driven clients and specializes in meaningful marketing, where she works as an Art Director. Angelica loves a challenge – last year, as a personal project, she decided to design an album cover for a new song every day for a hundred days. This year, her project involves creating a design each day in an attempt to graphically communicate (and hopefully understand) winter in Toronto.  Now, she is thrilled to accept a brand new challenge: being one of the designers leading the first Illustrator/Photoshop workshop for Ladies Learning Code. You can find her design series on her tumblr: http://angelykke.tumblr.com/, follow her on Twitter at @angelykke, or see her portfolio at www.angelica-ramos.com.
When Can You Buy Tickets?
Tickets for our first Ladies Learning Code Intro to Photoshop & Illustrator course go on sale on February 15th  at 7 pm. An additional round of tickets will go on sale the next morning at 9 am. The registration page isn't ready yet, but when it is, you'll find it at http://ladieslearningcodefeb25.eventbrite.com.